Singapore is a leading financial hub in Asia, but even so, it remains a small country with a limited domestic market. Recent events have highlighted the need for local companies to expand abroad.

One example would be the disruptions caused by Sino-US trade tensions to global supply chain. Mr. Ravi Menon, Managing Director of the Monetary Authority of Singapore (MAS), said, "The COVID-19 pandemic has shown how important it is for countries to keep markets open, trade flows smooth and supply lines intact".

Most large firms are able to internationalise without much difficulty. On the other hand, small and medium-sized enterprises (SMEs) are rarely able to access the financing they need to expand overseas.

Most banks require a track record of at least three to five years "in the black". SMEs are also faced with obscure credit-scoring systems or impossible requests for collateral.

As a result, the vast majority of micro, small and medium-sized enterprises (MSMEs) in Southeast Asia have had to fund their businesses with their own savings (90 per cent), or rely on family or friends for help (40 per cent).

As such, alternative financing for SMEs should be considered in order to obtain the necessary funds to support overseas expansion plans for the business.
Alternative financing for SMEs
Outside of mainstream banks and financial institutions, SMEs can consider the following alternatives for loans:

Revenue-based financing (RBF)

Also referred to as royalty-based financing, RBF is a promise of repayments based on future earnings. Here, the investor runs the risk of a capital loss, such as in the event that the company was to close down before the loan is repaid.

SMEs that choose this option face complexities in financial planning as the loan repayments are effectively unpredictable (e.g. a fixed percentage of gross revenue may not be affordable if revenue happens to fall sharply).

SMEs are also unable to predict when the loan will be fully discharged as repayments vary based on revenue.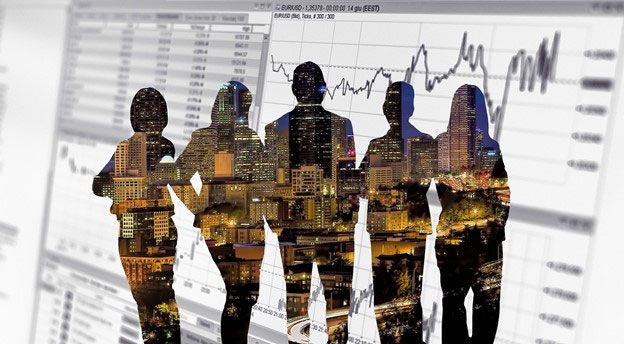 Alternative financing for SMEs: There are various alternatives for loans. PHOTO: PIXABAY
---
Crowdfunding

Crowdfunding has been popularised by sites such as Kickstarter and Patreon. In most cases, the SME will "pitch" its product to the wider internet. Interested investors will then send funds to the company to begin production.

Crowdfunding does not necessarily involve the repayment of funds. In fact, for most crowdfunded goods, the investors only expect to receive the actual product.

However, crowdfunding is best suited to consumer goods. A majority of goods and services are unfortunately a poor fit for most crowdfunding sites.


Invoice financing

Invoice financing, or factoring, only works for SMEs that have received confirmed orders.

Take for example an SME that has received an order from an overseas buyer for $200,000 worth of services (e.g. fleet vehicle maintenance). This requires the SME to set up a service centre abroad, for which it lacks the funds.

Through invoice financing, the SME can borrow up to a percentage of the $200,000. The invoice is used as collateral by the lender, who can collect on it if the SME fails to make repayment.

In other variations, the invoice may be sold outright to a buyer (e.g. the SME is paid $180,000 for the invoice and the buyer then pays the new owner of the invoice). This provides the immediate funds needed at a small cost.

Invoice financing is not viable for all SMEs, and it presents similar problems as mainstream financing. Lenders may demand long track records, high levels of capitalisation, or additional collateral on top of the received invoice.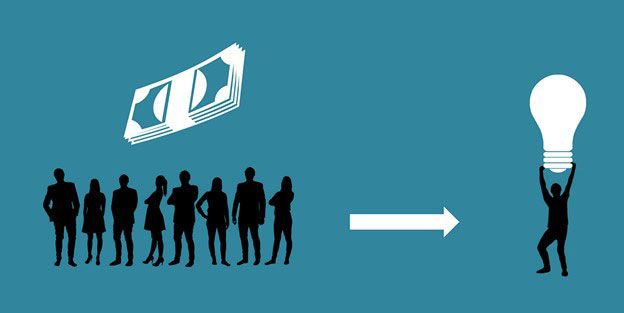 A combination of government grants and alternative financing for SMEs could help to fill the financing gap. PHOTO: PIXABAY
---
Peer-to-peer financing

Peer-to-peer (P2P) financing allows investors to lend to businesses directly. This has created a new asset class of SME loans.

Regulated by MAS, P2P platforms allow accredited investors to loan to SMEs of their choice. The minimum amounts are small (starting from $1,000) and investors are able to receive capital protection as the loans are insured. The loan tenures are also short, rarely exceeding 12 months. This provides investors with higher degrees of flexibility at lower risks.

P2P lending is well positioned to benefit SME borrowers. Loans can be approved within 24 to 48 hours and SMEs are able to borrow small amounts that larger banks would not entertain. There is no need to provide collateral and loan repayment terms are fixed. In this way, SMEs know exactly how much they would have to repay and can plan ahead.


Government-backed schemes

At present, the Singapore government has a Working Capital Loan scheme for local SMEs. It provides for loans of up to $1 million, on a maximum loan tenure of five years. This is only possible because the government is standing in for part of the loan, in the event that an SME defaults (SMEs are, of course, still obliged to pay off their full loan with interest).

Enterprise Singapore also provides other financing options such as SME Fixed Asset loans (specifically for fixed assets only, such as a factory overseas), Merger & Acquisitions loans (for mergers or acquisitions of overseas companies) and simple trade financing.

To survive COVID-19 and future black swan events, SMEs will need to grow and broaden their customer base. Singapore SMEs seeking strong growth would need to expand into larger markets with more potential customers – be it across Southeast Asia, Europe, the United States or China.

A combination of government grants and alternative financing for SMEs could help to fill the financing gap created by mainstream banking and help SMEs access the capital they need to expand.

What is left is for SMEs to lay the groundwork by finding key partners to work with overseas. Enterprise Singapore's "Plug and Play" network provides most of the key tools for this. Beyond this, SMEs should explore the diverse range of alternative financing methods, which are now available to even the newest entities.
Resources:
This article originally appeared in the Entrepreneur's Digest print edition #93 and has been edited for clarity, brevity and for the relevance of this website.
---
About the Author
Anand Periwal | Chief Commercial Officer | Validus Capital


With over 15 years' experience in growth and transformation advisory in the banking sector across Asia, Europe and the Middle East, Anand has held key roles with large banks and management consultancy firms.

At Validus, Anand is responsible for driving all commercial functions to accelerate growth for Validus and its customers. Working with external partners in the region, ranging from technology companies to large corporations and financial institutions, he identifies collaboration opportunities, drives innovation and unlocks shared business value.