Technology is ever-evolving, and has permeated and influenced many different disciplines and industries, including human resources.

Artificial intelligence for HR can help rather than hurt (i.e. steal jobs) human capital management, and enhance the roles human resources (HR) managers and their staff play, for a more efficient and effective organisation.

In its report titled The new age: artificial intelligence for human resource opportunities and functions, audit firm EY notes that merging AI into HR administration functions will benefit and improve overall employee experience, providing increased capacity, time, budget and more accurate information for decisive people management.
Using Artificial Intelligence for HR
Some organisations may be reluctant to adopt AI as they do not see the value of investing in such technology.

However, here are six ways AI can assist the Chief HR Officer (CHRO) to better manage human capital:


1.  Easy access to employee information

Employees are able to access personal and organisational data easily via a self-service portal that is intuitive and easy to use. Similarly, HR personnel can access important employee data that they are authorised to access, such as employment history, personal details and work performance data.

A self-service portal for employees and HR personnel encourages a do-it-yourself culture in which both groups are equipped to address their own information needs, tasks and challenges. This creates a sense of empowerment for employees and makes them feel in control of their work lives, keeping them more engaged and happier in the workplace.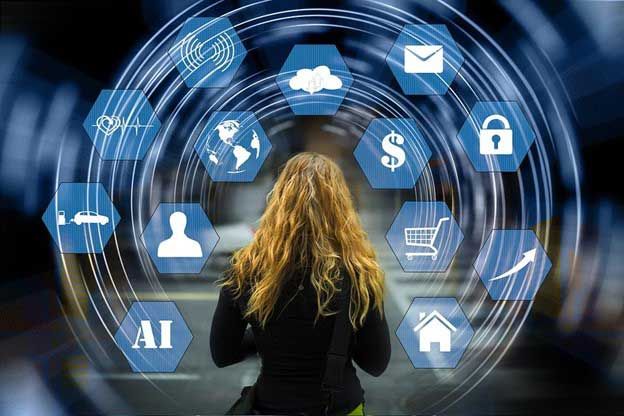 Artificial intelligence for HR can help human capital management. PHOTO: PIXABAY
---
2.  Personalised staff training programmes

Heads of departments can plan online training programmes for their staff after carrying out skills assessment, as well as studying recent trends and job requirements. AI can recommend learning programmes for employees, informing the HR team what each employee needs to learn and how they can do it best. With the use of AI, learning programmes can be tailored for each employee and can even be carried out online.

In addition, AI can help to do further analysis to determine career trajectories for individuals based on their training programmes. This could create more aligned teams within the organisation, making them easier to manage.


3.  Augment the hiring process

The hiring process remains one of the most tedious responsibilities for the HR department., From sifting through resumes to processing documents for new recruits, a lot of paperwork is involved.

Artificial intelligence for HR has the potential to change this reality through the automation of these tasks. AI can be used to source, assess, interview and hire the right candidate for the job.

In their article titled Integration of Artificial Intelligence in Human Resource, Ginu George and Mary Rani Thomas noted that AI is used by sites such as LinkedIn and Glassdoor, which leverage machine learning algorithms that make job recommendations based on resumes, keywords used by candidates, their search history, and connections in their network.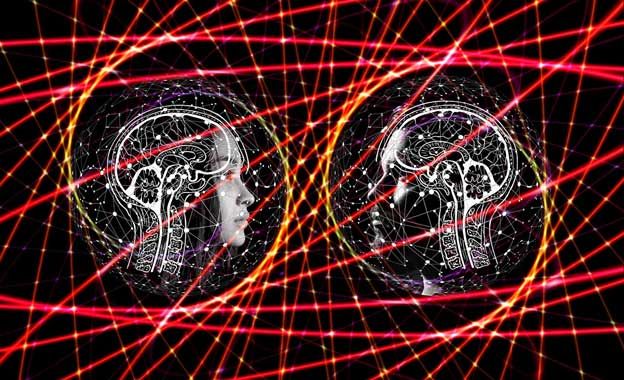 Artificial intelligence for HR is only as good as the robustness of the data provided. PHOTO: PIXABAY
---
4.  Automation of repetitive tasks

Post-hiring, AI can help with the onboarding of new hires, freeing up HR personnel for more face-to-face interaction with new hires. This could likely result in more successful employee onboarding programmes.

In fact, EY highlights in its report that AI allows HR to automate repetitive and low-value tasks so that employees can focus on more strategic work.

AI can be utilised to guide new hires concerning company policies and history, provide personalised training programmes and assess the success of the onboarding process.


5.  Talent retention and employee satisfaction

Ensuring that employees remain happy in the organisation is a challenging task for CHROs. AI can help them focus not only on employee performance, but also the whys and hows surrounding this.

This can help them set personalised performance plans for employees, promote work-life balance and strategise how to keep employees happy beyond offering monetary and material benefits.

Furthermore, AI can provide real-time feedback to both employees and HR teams on how employee performance can be improved. Keen, a platform by Netherlands-based KeenCorp, analyses employees' emails through sentiment analysis and provides real-time information on employee engagement.


6.  Predicting future turnover

In their article To Study Impact of Artificial Intelligence on Human Resource Management, Prasanna Matsa and Kusuma Gullamajji highlight that predicting future turnover is essential for an organisation.

They suggest that Artificial intelligence for HR can utilise past data to predict employee turnover "more accurately than ever before", allowing the organisation to carry out necessary changes.

A word of caution, however, AI works like a human only if quality data is collected and provided in a consistent manner. While collating employee data to integrate with AI systems is a long and tedious process, this teething problem is quickly resolved once all the data is in place.

At the same time, it is imperative that the data and privacy of employees are prioritised and proper measures are taken to ensure that the data is kept confidential and secure.

Last but not least, Artificial intelligence for HR is only as good as the robustness of the data provided, and even then, it does not guarantee perfect results. What it does well, is greatly eliminate human errors and bias, helping humans make better decisions.

It is clear that while AI is not yet perfect, its benefits certainly outweigh the challenges in making decisions that involve human capital.
---
About the Author
Sharala Axryd | Founder and CEO | The Center of Applied Data Science (CADS)

With a passion for data science and over 15 years of experience in the telecommunications field under her belt, Sharala Axryd is leading data-driven business transformation and driving the benchmark for data science education within the ASEAN region. She is an award-winning entrepreneur in AI and Data Science and the founder of the first-of-its-kind Human Capital Management platform. She hopes to one day, future proof the workforce against the rapid changes of technology.