Posted on 13 July 2020
Artificial intelligence in the workplace, used effectively, can improve the workforce, and enable smart decisions in the hiring and candidate management process.

AI algorithms, when given skill sets, performance, and desires, can even help employers know what to do to keep employees growing within their organisation.
---
Technology has resulted in rapid changes to how we live, work and play.

Advances in artificial intelligence (AI), automation and mobility have led to more productive and efficient workplaces. However, this has also resulted in shifts in career paths, caused talent gaps to widen, and made it more challenging to find and retain the right employees.

Talent acquisition and retention is already one of the biggest challenges companies face and continues to become more important in an age of continuous disruption.

The good news is many of these technologies, especially AI, are also transforming the way we identify and hire talent, making the process more productive, efficient and diverse. Artificial intelligence in the workplace will impact the hiring and candidate management process at three points in the job search process.
The Role of Artificial Intelligence In The Workplace
Smarter job descriptions
Jobs descriptions are an HR industry mainstay. However, traditional job descriptions are difficult to understand and can often be one-dimensional. In addition, human biases can sometimes be unknowingly written into job descriptions.

AI is enabling job descriptions to become much more personalised. For example, Natural Language Processing used by job search platforms improves job categorisation by finding and extracting critical criteria in job postings and feeding it to higher level AI algorithms.

This helps match job seekers with the most relevant jobs based on their qualifications. Additional time-saving features will highlight the elements of a job that are most interesting to a candidate's personal preferences, promoting skill sets and experiences that will help attract the candidate's attention.

In the future, employers will be able to use tools such as chatbots to allow job seekers and HR managers to engage with each other much earlier in the hiring process, helping them rapidly understand each other's needs. This way, employers are better able to interact with and resolve issues before the candidate moves further along the interview process.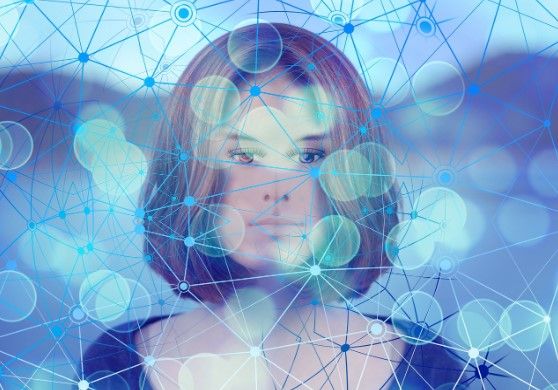 Streamlining candidate evaluations through artificial intelligence in the workplace
It is difficult to evaluate thousands of applications fairly and efficiently. Today, recruiters and hiring managers use schools, employers and work history on a candidate's resume as indicators of fit and future performance.

While there is value in knowing that someone has spent years working on something that is relevant to the job at hand, the best way to demonstrate job competency or credibility is to translate that experience into real-life scenarios.

This allows potential employers to see if a candidate can perform the position's duties in a simulated work evaluation. For example, a software developer might undertake a graded coding exercise while interacting with future (or virtual) co-workers.

Evaluations like these are common in today's interview processes, but they currently use a lot of resources and are dependent on the interviewer's skills. Artificial intelligence in the workplace can improve the hiring process by automating these types of assessments.

In doing so, they can give hiring managers an unbiased ranking of potential candidates' qualifications. Customised evaluations can provide both parties with the transparency needed to find the right fit, while saving time for higher-level human connections that build trust and result in high-confidence hires.
Post-hire career planning
AI's role does not end when a job seeker accepts a job. Today's workers expect to switch jobs several times over the course of their careers. For companies, it is beneficial if these job changes are internal as it helps them retain expertise and save on the costs of onboarding new hires.

Artificial intelligence in the workplace can help employers map out an individual's career path to ensure employees stay at their company. AI algorithms, when given skill sets, performance, and desires, can even help employers know what to do to keep employees growing within their organisation.

While AI technology can make the hiring and talent management process much more efficient, accepting a job still requires a decision by the job seeker.

This decision is influenced by relationships, long-term goals, and an individual's definition of meaningful work. AI technology simply gives recruiters, companies and job seekers more time to focus on the human connections that build trust and inspire career development. In this way, artificial intelligence in the workplace is rapidly transforming the way we identify and hire talent and is headlong on the path to becoming your career companion.


References:

https://www2.deloitte.com/content/dam/insights/us/articles/HCTrends_2017/DUP_Global-Human-capital-trends_2017.pdf
---
About the Author

Raj Mukherjee | Senior Vice President | Indeed