Internalisation is one of the key engines of growth for Singapore. In 2016, overseas revenue contributed to 53 percent of the total revenue of small and medium-sized businesses, which make up 99 percent of companies in the republic.

However, local businesses are losing interest in expanding their footprint beyond Singapore. A recent study found that only 14 percent of them had intentions to venture overseas this year. Common barriers cited were insufficient funds for expansion and unfamiliarity with standards and processes of foreign markets.

With these growing businesses as the bedrock of its economy, the Singapore government has been making efforts to make it easier for companies to internationalise. One such effort is the Market Readiness Assistance (MRA) grant, which provides eligible businesses with a funding of up of S$20,000 per fiscal year to support overseas market set-up activities, identification of business partners and overseas market promotion.

Besides that, local businesses looking to venture into the Indian, Chinese and Southeast Asian market can turn to Enterprise Singapore's Plug and Play Network for business advisory services, business matching and market set-up via co-working spaces. By gaining access to specialised assistance for market research and business connections, growing businesses will be able to lower the risks and complexity of growing into new markets.

Despite the extensive help provided by the government, growing businesses still need to take the effort to gain capabilities that will enable them to capture new growth opportunities outside of Singapore's shores. Here are four tactics how they can do so effectively.
Benefits Of Cloud Computing: Sowing The Seeds Of International Growth
1. Determine purpose and fuel organic growth

As with any plan, growing businesses should start by defining their purpose, and how their current brand propositions support their expansion plans. Once everyone is onboard, there are some short-term, organic growth boosters to pursue.

For instance, businesses can start by boosting sales to existing customers through cross-sell and upsell opportunities.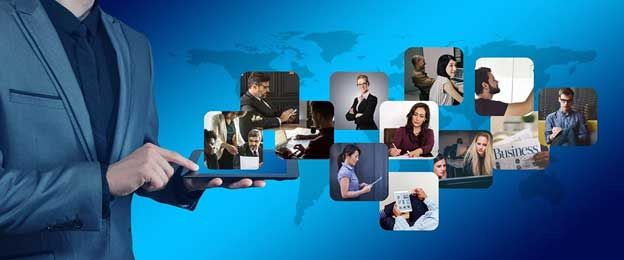 The benefits of cloud computing vary according to each individual business. PHOTO: PIXABAY
---
2. Establish strong partnerships

Venturing into new markets can be daunting as every market has its specific challenges and unique characteristics. This calls for growing businesses to forge partnerships with larger companies to gain market share without risking capital.

By doing so, they will gain immediate access to existing retail networks, supply chains and a well-established customer base. The most successful partnerships negotiate cross-selling, exclusivity arrangements, logistics, staffing and other customer service essentials. Where possible, every partnership should seek to maintain control over brand identity.


3. Standardise processes and centralise on a platform

Expansion comes with a host of unknowns. What are the new market's regulations and laws? How should growing businesses create customer demand for their products and gain new leads in the new market?

Previously, enterprise resource planning (ERP) and supply chain management (SCM) systems were only in reach of big companies. However, the cloud has democratised access and has given growing businesses a leg up on much larger competitors held back by legacy on-premise systems.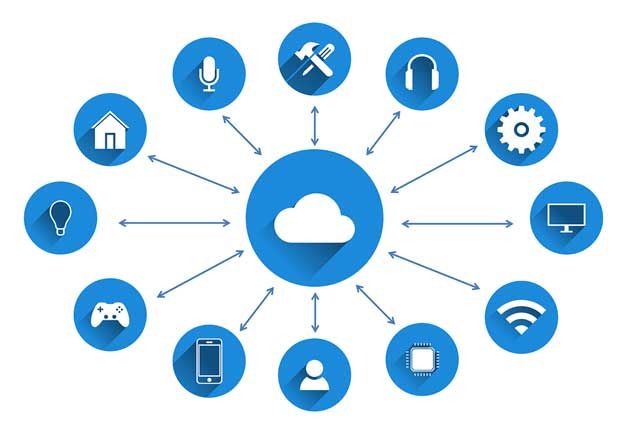 Benefits of cloud computing: It can ease some major barriers to entering international markets. PHOTO: PIXABAY
---
When it is time to expand, having standardised processes on a cloud-based platform allows growing businesses to run their processes the same way, regardless of where the business is located. It provides best practices for repeatable infrastructure when entering new markets, as well as end-to-end visibility across operations.

Given its scalability, flexibility and low total cost of ownership, cloud-based software empowers businesses to manage growth on their own terms. By enabling the automation of tedious manual tasks like tax compliance, multi-currency transactions, and more, it can ease some major barriers to entering international markets.


4. Benefits of cloud computing: Power your business with data

Having end-to-end visibility across operations is crucial for growing businesses to make insight-driven business decisions on how and where to grow. For instance, robust reporting allows them to regularly compare financial data from different stores or channels to identify trends that might impact long-term growth, such as cash flow or liquidity.

Moreover, data from the ERP and supply chain platforms can help drive actionable sales opportunities, personalize marketing outreach to drive greater loyalty from customers, and increase customer satisfaction by helping ensure accurate inventory levels and streamlining logistics.

With a cloud-based platform as their foundation, new product introduction and international growth is within the reach of small businesses, which can leverage technology to out-innovate much larger competitors.

Total overseas revenue for top 50 internationalised SMEs in Singapore grew by 3.3 percent to S$1.6 billion between the June 2016 to May 2017 period. Given Singapore's relatively small population and limited room for expansion, we can expect overseas revenue to become the main source of growth for most local SMEs in the future.

However, growing businesses will need to rethink their business, transform their processes and turn to partners for help in order to successfully capture opportunities in international markets.
This article originally appeared in the Entrepreneur's Digest print edition #84 and has been edited for clarity, brevity and for the relevance of this website.
---
About the Author
Ronen Naishtein | General Manager for Asia, HK & TW | Oracle NetSuite

Ronen is responsible for driving Oracle NetSuite strategic initiatives to help growing businesses adopt best-in-class cloud solutions. Ronen believes that in this digital era, it is imperative for businesses to constantly innovate. As such, the move to the cloud empowers businesses with capabilities and benefits which helps them to grow, scale and adapt to change.