COVID-19 has made the force of digitalisation inevitable. During the height of government imposed lockdowns around the world, many businesses struggled to shift their brand strategy to meet the dynamics of the "new normal".

Brands that previously had minimal or no online presence had to pivot quickly to continue serving customers through different channels. Others that were already online had to shift their strategy to meet increased online demand and evolving customer attitudes and preferences.

While the most restrictive lockdowns have eased up around the world, the potential for second waves and correspondingly, second waves of restrictions, means that businesses should be thinking about how to make these changes part of a permanent, long-term strategy.

Physical interactions now augment digital ones and not the other way around. With fewer opportunities to offer in-person experiences, brands that take a deliberate approach to understand their customers and their changing habits and preferences will be better equipped to create enduring brand resonance beyond the pandemic.

To position your brand amidst the uncertainty that lies ahead, here are some key questions to consider.
How to build brand resonance
Do you reach out to your customers with the messages that matter to them?

You would not send the same birthday greeting to your grandma as you would to your high school best friend. The inside jokes and references you share with the friend are unlikely to resonate with your grandma. Similarly, you should be sending different messages to different customers.

In fact, personalisation is more important than ever. Individual preferences, taste and culture have always factored into strategy in order to inform, engage and deepen customer relationships. However, this is even more pronounced in a time where consumer preferences are in flux.

Personalisation includes the ability to demonstrate customer "foreknowledge," something you can learn through real-time data. Foreknowledge demonstrates consideration, care and concern for each person who interacts with your brand and allows you to anticipate their needs.

If you know that a customer's job has recently been impacted, you might avoid sending them offers and promotions for luxury items and instead shift the tone and focus of your communications to offer messages of support and deals to match.

This goes a long way in humanising the brand, particularly in a climate where customers are experiencing job insecurity, fear of the virus and a host of other uncertainties.

Brand resonance is how well a customer relates to a branded product, PHOTO: PIXABAY
---
Do you reach your customers at the right time, through the right channels?

The same goes for the timing of your communications. While mobile phones are an important channel for reaching customers and prospects, remember that you are asking for permission to enter a channel that is generally reserved for friends and family.

A combination of empathy and real-time data will help you avoid violating the spirit of the relationship. Apply this principle by offering opt-in marketing messages, sending fewer rather than more marketing messages, and being sensitive to the time of day – after all, you would not like to receive a marketing message at 3.30am.

The platforms on which you reach customers matter too. A recent Adobe APAC Consumer Sentiment Survey found that younger generations (Millennials and Gen Z) are more likely to unsubscribe from emails from brands, highlighting the importance of reaching this sought after group on the right channels and at the right time.

Mobile apps could also become a channel on which to communicate important messages and special offers. The recent Bain and Facebook study found that 28 per cent of respondents tried a new e-commerce app during the pandemic and 77 per cent of surveyed digital consumers tried a new app that they plan to continue using post-COVID-19.

Successful businesses find ways to integrate themselves into customers' daily lives while maintaining relevance and trust.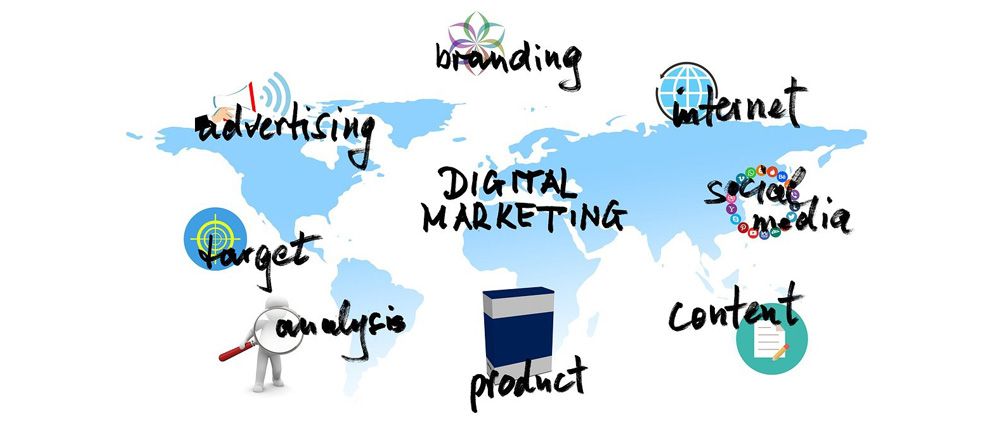 Building brand resonance has become all the more relevant in the post-COVID world. PHOTO: PIXABAY
---
Do your brand actions speak to the values of your customers?

Gen Z and Millennials pay close attention to companies that demonstrate a commitment to serving their communities and are steadfast about supporting them.Connecting with today's and tomorrow's key customer age demographics through acting on shared values will cut through the noise.

The increasing role of social and ethical considerations when choosing to support a brand came up in the APAC Consumer Sentiment Survey as well. Close to three quarters of APAC consumers found it important for brands to mirror the state of the world they live in. The key lies in tuning in to customer sentiment through the various channels you use to engage with them, as well as tying messages and campaigns back to those issues in an authentic way.

Recently at Adobe, we asked members of our creative community to design artwork dedicated to their personal heroes during the COVID-19 crisis – this could be anyone from healthcare workers and first responders, to the delivery drivers and supermarket staff they interact with daily. In Malaysia, digital media artist, Rames Harikrishnasamy, honoured a frontline healthcare worker with his moving piece, which generated a high volume of positive responses and feedback.

We then launched an #HonorHeroes video featuring selected works from all around the world. This was accompanied by a USD$4.5 million commitment from Adobe to trusted organisations that, at the height of the pandemic, were providing vital assistance to our communities locally and globally. While the key objective of the campaign was to support frontline workers and community organisations, it was important to inject our brand purpose – "creativity for all" – into it, and get our creative community involved as well.

Brands that stay true to their brand purpose while adapting consumer experience will continue to thrive. By innovating with purpose at heart and experience in mind, they will transcend time, place and industry to resonate with people around the world.
Resources
This article originally appeared in the Entrepreneur's Digest print edition #94 and has been edited for clarity, brevity and for the relevance of this website.
---
About the Author

Simon Dale | Managing Director for Southeast Asia | Adobe


Simon has over three decades of professional experience in the technology sector, including eighteen years within the Asia Pacific region. His career has spanned development, sales management and executive leadership. Most recently, Simon held senior roles at MapR and SAP, where he established and scaled new businesses across the region. Simon currently sits on the advisory board of the Nanyang Polytechnic School of IT and is an active mentor and angel investor. He is currently a student of the Singapore Management University SID-SMU Directorship programme.