2020 has been a year unlike any other. COVID-19 has left many businesses crippled and caused a severe dent in the economy. The Ministry of Trade and Industry (MTI) has narrowed Singapore's GDP growth forecast for 2020 to "-7.0 to -5.0 per cent", from "-7.0 to -4.0 per cent".

Meanwhile, Singapore's overall unemployment rate has risen to its highest level in more than a decade.

Unprecedented times call for unprecedented measures. In just a few months since the Unity Budget in February, the Singapore Government rolled out four fiscal packages - the Solidarity, Resilience and Fortitude Budgets and the August Ministerial Statement - to support workers, and enable businesses to stay afloat during this challenging time.

Let's look at all the COVID-19 support for businesses available right now.
Covid-19 support for businesses: Financial Schemes, Grants And Rebates
Property Tax Rebate for 2020
100% rebate for qualifying commercial properties

60% rebate for Integrated Resorts

30% rebate for other non-residential properties

Laws to ensure property owners pass on Property Tax rebate to tenants
Rental Waivers
5 months' rental waiver for stallholders in hawker centres and markets, with a minimum waiver of $200 per month

Rental relief framework for SMEs: Eligible SMEs and NPOs who operate their business in a rented property can receive up to 4 months' waiver of rent for qualifying commercial properties (e.g. shops), and up to 2 months' waiver of rent for other non-residential properties (e.g. industrial and office properties).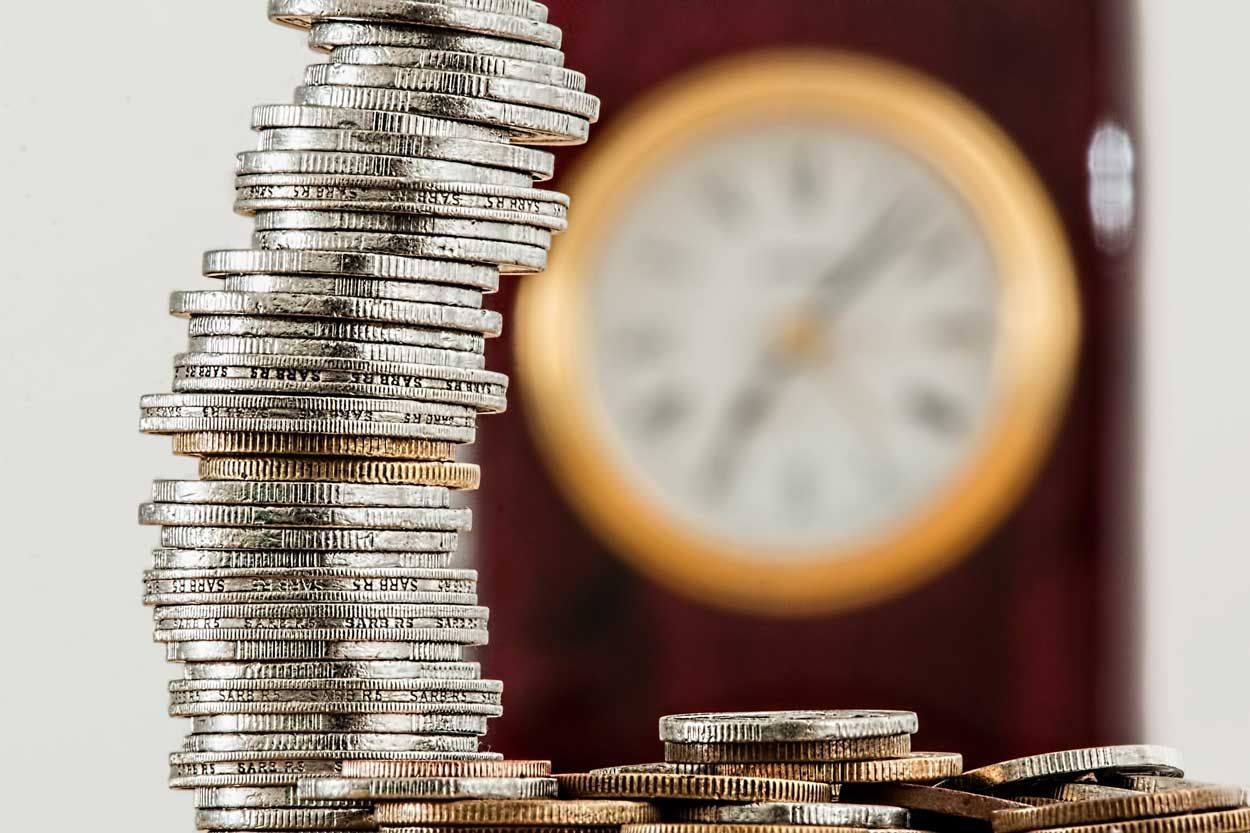 COVID-19 support for businesses: Various grants, schemes and incentives have been rolled out. PHOTO: PIXABAY
---
Corporate Income Tax Rebate
Deferment of Income Tax Payments
Automatically defer income tax payments for 3 months, for companies and self-employed persons (SEPs)

Companies: tax due from April to June 2020 payable only from July to September 2020
COVID-19 (Temporary Measures) Act
The Act aims to provide temporary and targeted protection for businesses and individuals who are unable to fulfil certain contractual obligations because of COVID-19.

It seeks to provide temporary cash-flow relief for these businesses and individuals, who may otherwise have to pay damages or risk having their deposits or assets forfeited.

The measures do not absolve or remove contractual obligations, but only suspends those obligations for an initial period of six months.

The Act covers the following contracts, as long as they were entered into before 25 March 2020:

- (1) Leases or licences for commercial or industrial property (e.g. lease for retail space or restaurant)
- (2) Construction contracts or supply contracts (e.g. contract for supply of materials)
- (3) Event contracts: provision of goods and services for events (e.g. venue or catering for weddings, MICE event)
- (4) Tourism-related contracts: provision of goods and services relating to tourism (e.g. cruises, hotel accommodation bookings)
- (5) Certain secured loan facilities granted by a bank or finance company to Small & Medium Enterprises (SMEs)
- (6) Certain hire-purchase agreements (e.g. where the good hired is a commercial vehicle)
Digital Resilience Bonus
The Digital Resilience Bonus (DRB) aims to uplift the digital capabilities of enterprises, starting with Food Services and Retail sectors

Eligible businesses will receive up to S$10,000 if they adopt baseline digital solutions such as PayNow Corporate and e-invoicing, as well as digitalise business processes, create online channels and implement data mining and analytic solutions.
Enterprise Development Grant (EDG) (Enhanced)
The EDG supports projects that help you upgrade your business, innovate or venture overseas.

The grant funds qualifying project costs namely third-party consultancy fees, software and equipment, and internal manpower cost.

The maximum support level will be raised to 80% from 1 April 2020 to 31 December 2020.

For enterprises that are most severely impacted by COVID-19, the maximum support level may be raised to 90% on a case-by-case basis.
Productivity Solutions Grant (PSG) (Enhanced)
The PSG supports businesses keen on adopting IT solutions and equipment to enhance business processes.

The maximum funding support level will be raised to 80% from 1 April 2020 to 31 December 2020.

The scope of generic solutions will also be expanded to help enterprises implement COVID-19 business continuity measures:

- Online collaboration tools
- Virtual meeting and telephony tools
- Queue management systems
- Temperature screening solutions
Market Readiness Assistance (MRA)
Small and medium enterprises (SMEs) will receive an international boost with the MRA grant to help take your business overseas.

Eligible SMEs will receive up to 70% of eligible costs, capped at S$100,000 per company per new market from 1 April 2020 to 31 March 2023 that covers:

- Overseas market promotion (capped at S$20,000)
- Overseas business development (capped at S$50,000)
- Overseas market set-up (capped at S$30,000)


Each application is limited to one activity in a single overseas market (e.g. market entry, or participation in a trade fair)
Financial Incentives For F&B
Bonus of $300 per month over 5 months for hawker centres(both existing users and new sign-ups by 31 Dec 2020) to encourage adoption of e-payments by stallholders in hawker centres, wet markets, coffee shops and industrial canteens.

Food Delivery Booster Package to support F&B businesses make the transition from offline to online sales. It will help to reduce the business costs of selling on three key food delivery platforms – Deliveroo, foodpanda and GrabFood.
E-Commerce Booster Package for Retailers
The E-Commerce Booster Package aims to support SME retailers, who have little or no e-commerce experience, to start their business transformation by selling online.

The Package supports 90% of the cost (capped at S$9,000) for retailers to on-board e-commerce platforms such as Amazon, Lazada Singapore, Qoo10, and Shopee, for up to 6 months.

Retailers who sign up for the E-Commerce Booster Package can also receive additional manpower support to kick-start the e-commerce journey.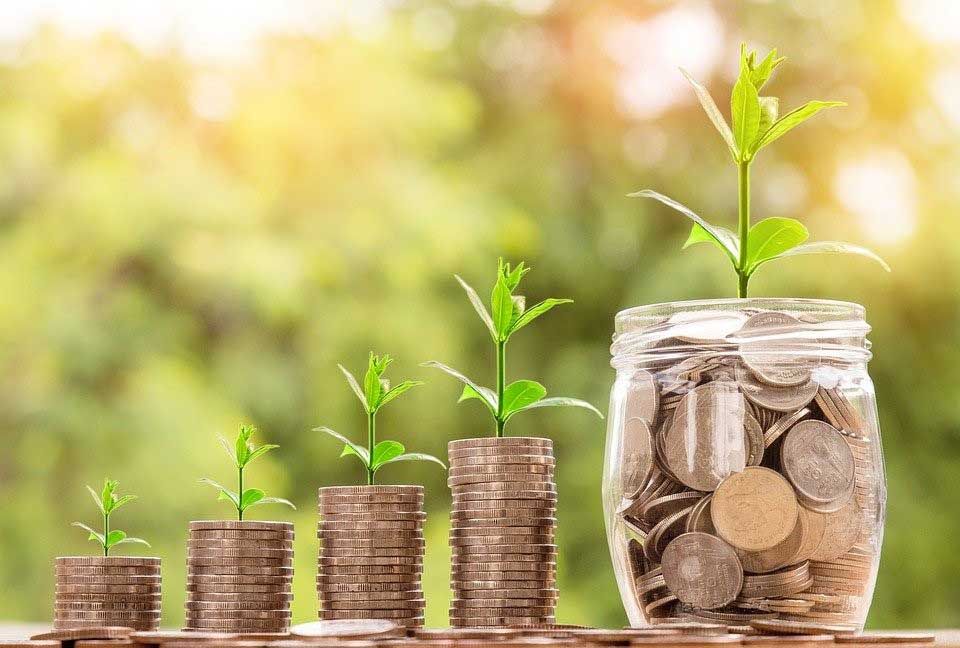 COVID-19 support for businesses: More funding options for SMEs. PHOTO: PIXABAY
---
Enterprise Financing Scheme (EFS)- SME Working Capital Loan
SMEs will receive greater financing support to bridge their working capital gaps.

Maximum loan quantum will be raised from S$300,000 to S$1 million.

Risk-share from Government was increased to 90% from 80% (previously at 50-70%) for new applications initiated from 8 April 2020 until 31 March 2021.

SMEs may request for deferment of principal repayment for one year, subject to assessment by participating financial institutions.
Temporary Bridging Loan Programme (TBLP)
The TBLP provides access to working capital for business needs.

Eligible enterprises may borrow up to $5 million under the TBLP, with the interest rate capped at 5% p.a., from Participating Financial Institutions (PFI).

The Government will provide 90% risk-share on these loans for new applications submitted from 8 April 2020 to 31 March 2021.
Enterprise Leadership for Transformation (ELT)
The ELT is a one-year programme that supports business leaders of promising small and medium enterprises to develop business growth capabilities.

Eligible enterprises can qualify for up to 90% funding of programme fees.
Special Situation Fund for Startups (SSFS)
Financing support for promising startups based in Singapore.

EDBI and SEEDS Capital will invest in selected startups with private sector co-investors on a 1:1 basis

Early-stage startups can apply for the funding via ssfs@enterprisesg.gov.sg

Late-stage startups can apply via ssfs@edbi.com
COVID-19 support for businesses: Jobs support and Skills Development
Jobs Growth Incentive (JGI)
The JGI will support firms in hiring of local workers (with a special focus on mature workers) over the next six months, from September 2020 to February 2021

The Government will co-pay up to 25% of the first $5,000 of gross monthly wages of all new local hires for 12 months from the month of hire

For those aged 40 and above, the co-payment to firms will be up to 50%.

To be eligible for the JGI, there must be an increase in overall local workforce size AND increase in local workforce size earning ≥$1,400/month, compared to the August 2020 local workforce.
Jobs Support Scheme (JSS)
Under the JSS, the Government co-funds between 25% to 75% of the first $4,600 of gross monthly wages paid to each local employee in a 10-month period (up to Aug 2020) and 10% to 50% of the same in the subsequent 7-month period (Sep 2020 to Mar 2021)

Employers will receive five main JSS payouts in Apr 2020, Jul 2020, Oct 2020, Mar 2021, and Jun 2021, with an additional special payout in May 2020.

For the extended qualifying months (Sep 2020 to Mar 2021), Government will pay:

- 50% for firms in the aerospace, aviation, and tourism sectors
- 50% for the built environment sector for September and October, followed by 30% for remaining 5 months
- 30% for the arts and entertainment, food services, land transport, marine and offshore, and retail sectors
- 10% for the few sectors that are managing well, such as biomedical sciences, financial services, and ICT sectors for the subsequent 4 months up to December 2020
- 10% for all other firms
Wage Credit Scheme (WCS)
The Wage Credit Scheme co-funds wage increases given by employers to Singaporean workers

The government co-funding ratios for wage increases in 2019 and 2020 is raised to 20% and 15% respectively. The qualifying gross wage ceiling is also raised to $5,000 for both years

Employers qualify for WCS payouts if they give an increase of at least $50 in monthly wages (up to the gross monthly wage ceiling) to Singaporeans employees who are on their payroll for at least 3 months in the qualifying year, and received CPF contributions from a single employer for at least 3 months in the preceding year
SkillsFuture Enterprise Credit (SFEC)
The SFEC encourages employers to invest in enterprise transformation and capabilities of their employees.

Eligible employers will receive a one-off S$10,000 credit to cover up to 90% of out-of-pocket expenses on qualifying costs for supportable initiatives, over and above the support levels of existing schemes.

To encourage employers to train and upskill their workers, S$3,000 of the credit should be used for workforce transformation programmes and employers can only use up to S$7,000 for enterprise transformation. There is no cap on the amount that can be used for workforce transformation.
Foreign Worker Levy (FWL)
Companies in the construction, marine shipyard and process sectors (which are badly hit by the coronavirus crisis) received 100% FWL waiver for levies due in June, July, August and September.

This will taper to 75 per cent for October, 50 per cent for November, and 25 per cent for December as the sectors restart and activity picks up.

In addition to the FWL waiver, firms in the Construction, Marine Shipyard and Process sectors also received a $750 FWL rebate per S Pass and Work Permit holder for June, and a $375 FWL rebate per S Pass and Work Permit holder for July, August and September 2020.
COVID-19 support for businesses: Programmes to recruit, train and manage talent have been launched. PHOTO: PIXABAY
---
P-max
P-Max is a Place-and-Train Programme that aims to help SMEs to better recruit, train, manage and retain professionals, managers, executives and technicians (PMETs).

With up to 90% funding support from Workforce Singapore (WSG), SMEs will only be required to pay the 10% nett course fees for the respective SME and PMETs workshops.

SMEs will receive a one-time $5,000 Assistance Grant ($10,000 for older workers - Singapore Citizens aged 50 and above) upon successful retention of their newly-hired PMETs for at least six months upon completion of both the SME and PMET workshops under the Programme.

To apply for the P-Max Programme, you can get in touch with ASME by contacting them at:

- Tel: 6513 0349 / 0366 / 0368
- Email: pmax@asme.org.sg
SGUnited Traineeships Programme
Register as a host company to gain access to a qualified pool of fresh talent. Government will co-fund 80% of the training allowance.

All host organisations must fulfil the following criteria:

- Host organisations must be registered or incorporated in Singapore
- Offer traineeships lasting up to 9 months (Traineeship must commence by 31st December 2020)
- Provide clear Traineeship Descriptions and Development Plans that would provide trainees with meaningful developmental opportunities during the traineeship period, subject to approval by the appointed programme manager, Singapore Business Federation(SBF)
- Co-fund 20% of the training allowance for the duration of the traineeship
Enhanced Training Support Package and Enhanced Absentee Payroll:
Funding support for training local employees
Employers in sectors directly affected by the COVID-19 outbreak, who send their workers for selected training programmes can receive additional support from SkillsFuture Singapore (SSG) funding

They will receive enhanced absentee payroll support at 90 per cent of hourly basic salary, capped at $10 per hour, up from 80 per cent, and enhanced Course Fee support at up to 90% of course fees.

The measure will cover eligible courses that start before Jan 1, 2021
Professional Conversion Programme (PCP)
Professional Conversion Programmes (PCPs) are career conversion programmes targeted at Professionals, Managers, Executives and Technicians (PMETs), including mid-career switchers, to undergo skills conversion and move into new occupations or sectors that have good prospects and opportunities for progression.

For Place-and-Train PCPs / Redeployment PCPs, WSG funding support will be provided to Employers. Employers will co-fund the remaining salary and course fees.