According to a report conducted by Stripe in 2019, 88 per cent of online businesses in Singapore sell beyond the local market. This makes Singapore-based businesses the world's keenest to expand overseas. Especially amongst small and medium-sized enterprises (SMEs), where 70 per cent of such businesses have expanded overseas, many within the first year of operation.

Online marketplaces such as Shopee, Lazada, Qoo10 and Zalora have established strong rapport, quality control and presence among consumers regionally, creating a loyal consumer base on these platforms.

By utilising consumer statistical data provided by these sites, it allows businesses to understand regional behaviour pattern, and strategically creates positive brand awareness and consumer engagement.

Businesses must act fast to take advantage of opportunities brought about by the rise of eCommerce in Southeast Asia. This could be done through the utilisation of local government grants and initiatives introduced to help the acceleration of eCommerce and the management of online marketplaces to provide cross-border sales.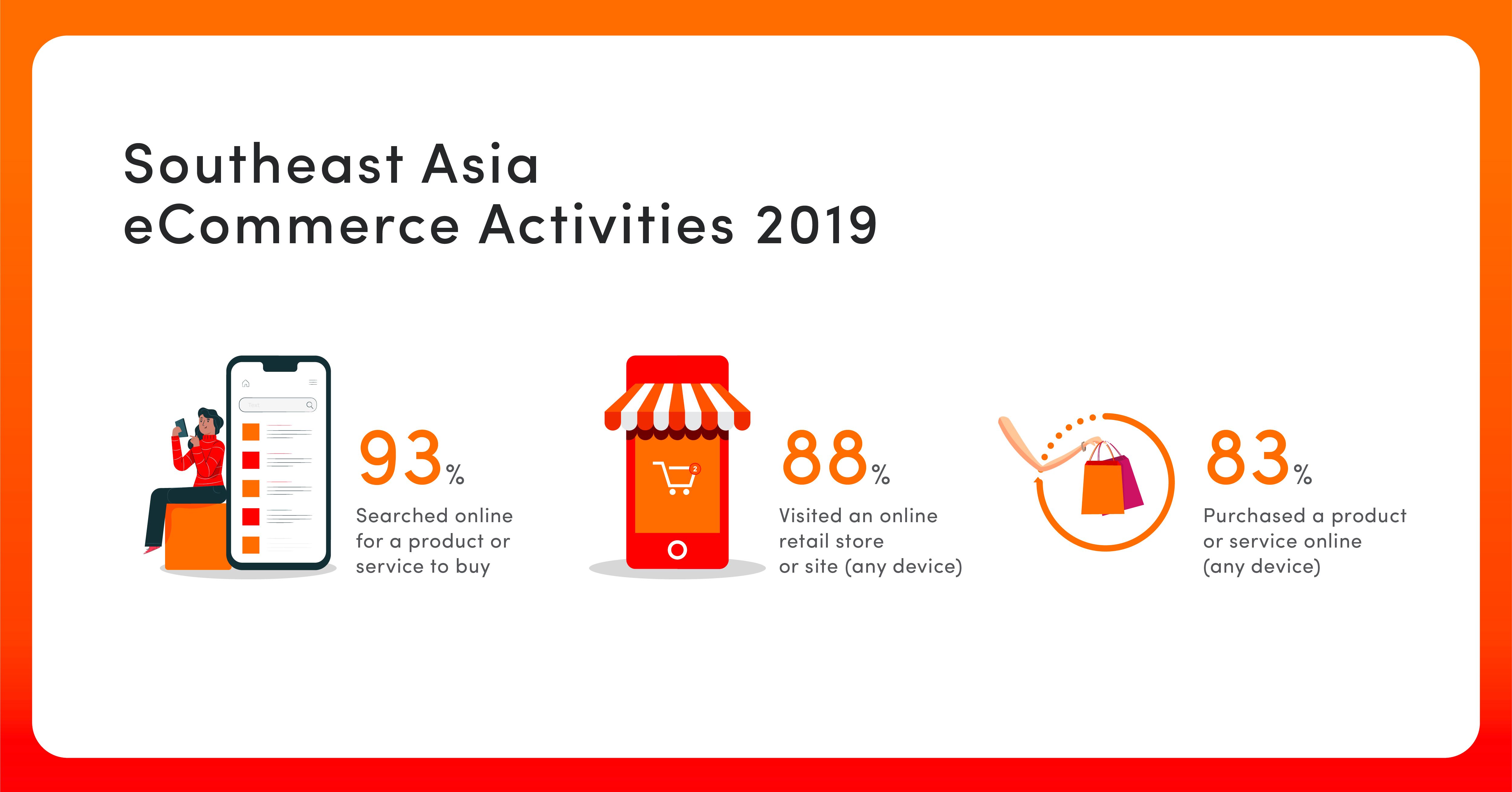 Cross-border E-commerce: Why the online marketplace


Consumer preference is shifting in favour of online marketplaces not only because of its wide offerings, but also the ability to shop with convenience (24 hours). Smart technology has allowed for purchases to be made seamlessly via desktop and smartphone.

Deliveries are also made directly to the doorstep of consumers, with logistics players ramping up their game to aim for next day deliveries to enhance the consumer experience.

eCommerce channels provide a good alternative to the running of physical stores in a foreign country; wherein high costs and strong local knowledge are required. Also, many players in the eCommerce industry have positioned themselves well to facilitate overseas sales, assisting on product registration, online visual merchandising, localised marketing and even logistics to support sales.

Physical barriers such as retail floor space, operating hours and geographical location may become a thing of the past for companies that are looking to expand abroad. Leveraging eCommerce, businesses no longer need to familiarise themselves with local rules, regulations and labour laws.

With an online storefront, retailers can showcase and launch a large variety of products to a wider base of consumers, potentially increasing overall sales. SMEs are also able to reach foreign consumer markets with lower barriers to entry.

This allows them to test the demand of their products in new foreign markets without having to incur high initial costs. Data collected online about varying consumer patterns in each regional market also allows businesses to study market trends, and apply their business efforts efficiently and effectively.

Online inventories tracking afforded by online marketplace platforms also helps to improve and simplify supply chain efficiencies and delivery fulfilment processes. This is in contrast with the use of traditional methods when expanding operations regionally, in which businesses may risk complicating and overwhelming logistical operations, especially for SMEs.
Understanding online marketplaces
However, the potential for cross-border growth poses a double-edged sword as well. Retailers now have to compete not just with other local brands within the market, but also with up-and-coming brands that are keen to grow beyond their home market.

Getting started with cross-border logistics systems may seem daunting for many SMEs. Paperwork has to be done to apply for the necessary licenses and regulations have to be adhered to. There is also the need to understand logistical infrastructure systems for warehousing and delivery within each community.

A brand's success or even its very survival in the online marketplace may come down to how it can ensure seamless, safe and fuss-free delivery to its consumers. Brands could consider working with an experienced cross-border and omnichannel logistics partner.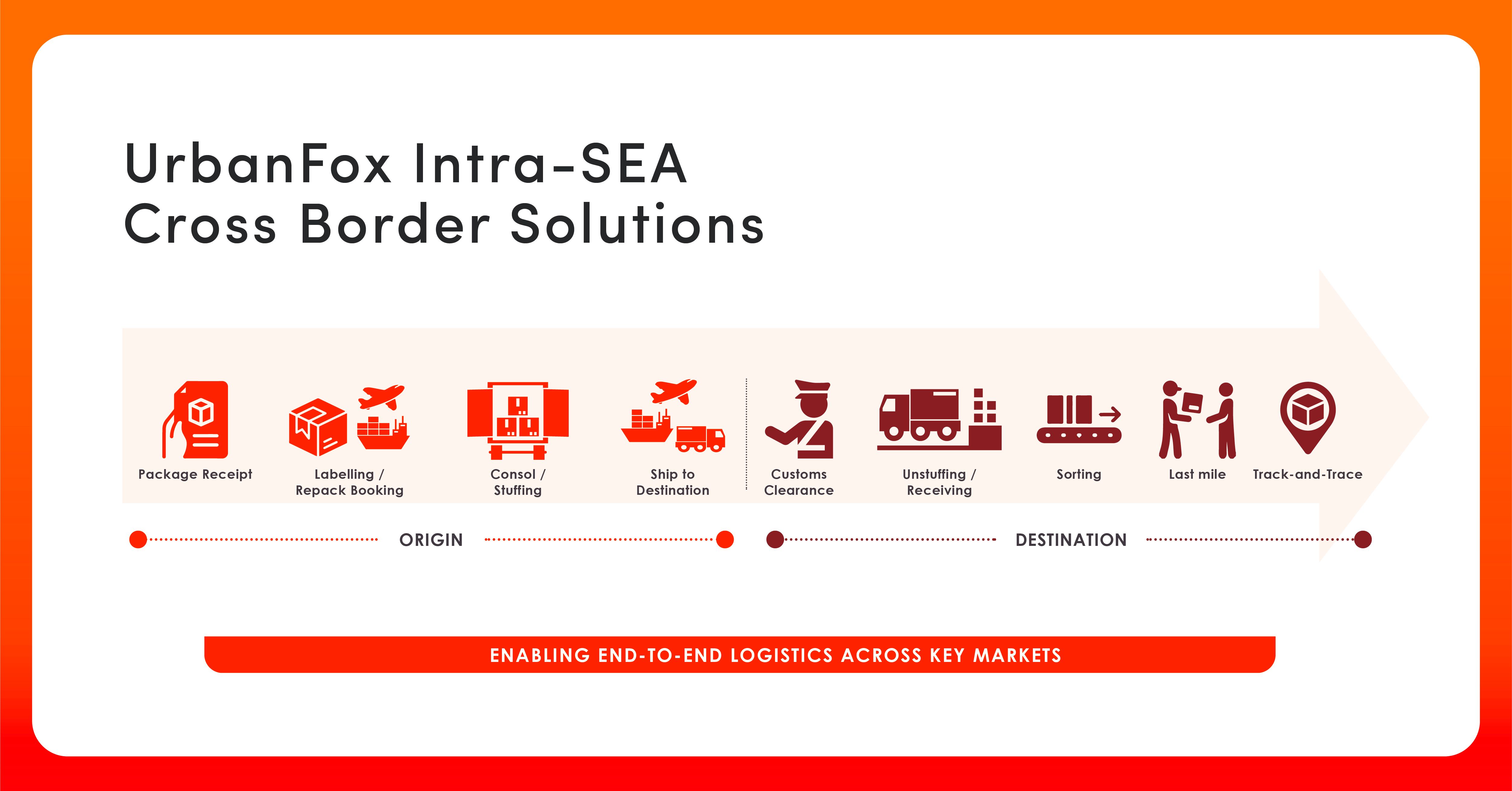 Cross-border E-commerce: Overseas expansion through digital trade
To support businesses in their overseas expansion journey, logistics players are introducing digital cross-border solutions. Offering intra-ASEAN routes that focus on shipments between neighbouring countries, retailers can now enjoy cross-border shipping within two to four working days.

With full end-to-end tracking visibility, brands are able to manage inventory centrally via a regional distribution centre, while fulfilling cross-border deliveries to multiple countries. Such solutions cover loose parcels and direct-to-doorstep deliveries as well, helping SMEs to partake in the eCommerce journey.

Partnerships with government agencies and organisations can also be a key factor in ensuring the success of cross-border expansion.

Recently, Malaysia launched a Digital Free Trade Zone as part of the Alibaba Group-led Electronic World Trade Platform (eWTP) initiative. The initiative serves to enable storage, fulfilment, customs clearance and warehousing operations more efficiently.

In Singapore, a local electronic services provider, CrimsonLogic, introduced a solution to facilitate the electronic exchange of trade documents. This helps businesses to meet regulatory and compliance requirements across borders quickly and more easily.

On a regional level, an agreement has also been reached between ASEAN nations in January 2019 to facilitate cross-border E-commerce transactions, creating an environment of trust and confidence.

The optimisation and adaptation of the international supply chain translates to more cost and time savings for businesses, allowing them to stay up-to-date and efficient amidst the rapidly growing and competitive eCommerce sector.

By leveraging the expertise of logistics specialists and tapping on initiatives meant to facilitate cross-border trade, SMEs will be better able to expand and grow overseas with ease, enabling them to take advantage of the market potential within Southeast Asia.
Resources:
This article originally appeared in the Entrepreneur's Digest print edition #93 and has been edited for clarity, brevity and for the relevance of this website.
---
About the Author
James Ooi | Head of Business Development | UrbanFox

James has over 10 years of experience in the areas of business development, e-commerce and urban logistics product development, account management, merger & acquisition and supply chain operations. A results-driven strategist, James has provided strategic guidance and professional relationship management services to clients. He forged trust by exhibiting abilities to optimise performance and achieve desired results for companies.