From the perspective of a public relations agency, much of the communications efforts in Singapore and Southeast Asia hinge on building stronger brands. 77 per cent of marketing leaders agree that branding is a critical factor for future growth.

Marketing tactics need to revolve around creating a brand that could open up more opportunities for growing revenue through brand equity and loyalty. When a large group of consumers find value in a brand and remain loyal, it helps entrench a brand's competitive position and potentially prevents new competitors from entering the market.

So, what are some brand building strategies for businesses to consider when developing digital marketing plans to earn the trust of consumers?
Why should organisations invest in brand building strategies
Brand building is defined as the process of creating awareness and promoting the services of a company through different direct and indirect communication means.

Brand building strategies can bring consumers closer to a brand, setting it apart from other brands and elevating the value it offers to the market and its consumers.

Digital marketers have a huge role to play in ensuring that every step is closely aligned towards building consumers' interest, desire and ultimately, purchase or conversion. One consideration that should be addressed is the creation and strengthening of a brand's awareness.

For example, is your brand name being mentioned on traditional or social media channels, are you promoting anticipated keywords in the domain or promoting the brand, and is it linked to what people are searching for?
Brand building strategies: Getting the basics right
Growing a brand starts with a solid foundation so as to ensure that a brand's roots are strong. Put yourselves in your consumer's shoes and carefully evaluate your brand's promise to the world, consumers and staff.

What is it about the brand that sets it apart from fellow competitors?
Earning the trust of consumers and stakeholders
A survey by Edelman reported that over 80 per cent of consumers today purchase from a brand that they trust.

This means that when a brand builds trust, consumers are more likely to patronise its services. Word of mouth travels faster in the digital era and unhappy consumers are not afraid to voice their opinions.

Online users tend to believe other online users' opinions without probing further – a key example of earned media exposure. Authenticity is the key ingredient to earning consumers' trust – together with being available when customers need clarification.

It brings real value to a brand's target audience and encourages a strong following on social media, on top of showing consumers why the brand is the best at what it does. In addition, do not forget to add credibility by enticing trustworthy third parties such as news media or influencers to talk about your brand, and then amplify those mentions on your social channels.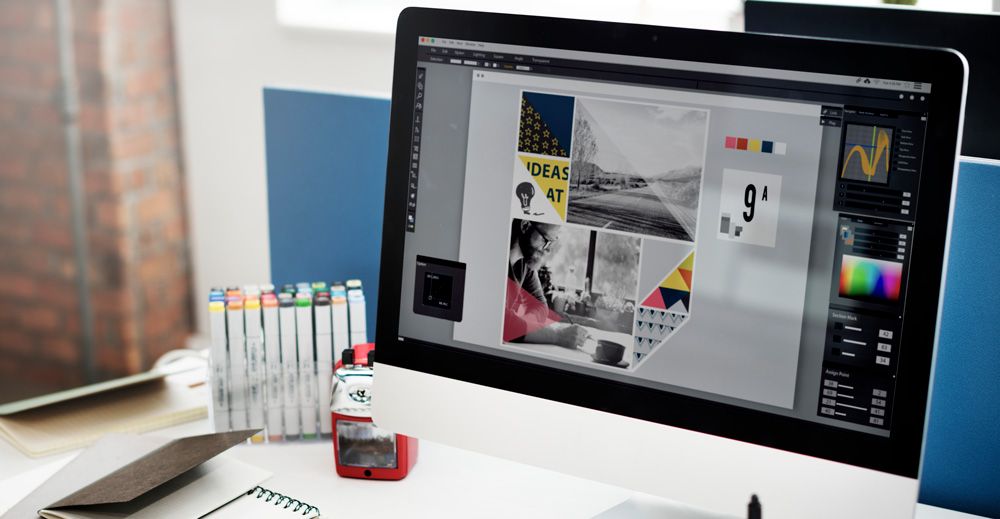 A digital marketer needs to emphasise on brand building strategies PHOTO: FREEPIK
---
Develop a digital marketing plan in six steps
In digital marketing, a solid plan is fundamental for success. If you start without a plan, the chances are that you would not know where to retrace your steps if it has gone wrong or, worse still, on how to replicate it if the campaign becomes a success.


Here are six fundamental steps toward achieving your digital marketing goals:


1. Find your USP

In any digital media plan, it is essential to know your brand inside and out in order to sell it to your key audiences. Knowing what your business strengths are, in this case, unique selling points (USPs). This is to differentiate how you are different from your fellow competitors.


2. Who is your target audience?

Create personas for who you plan to target and be as detailed as possible with their description.

Consider where and how can you reach them – directly, push, pull, or on existing media platforms e.g. influencers?


3. Set goals

Set goals to help keep your performance in check. The goals that you set must be measurable.

Consider using SMART (Specific, Measurable, Achievable, Realistic and Timely) marketing objectives as a guideline.


4. Choose the right medium

Choose the right medium to reach the target audience and your goals. Spend time analysing which medium would be most suitable. Combine owned, earned and paid content to get in front of the right eyeballs.


5. Set a budget

You need to know how much you should spend on a medium or across different mediums before implementing your tactics.

For example, spending $300 monthly on Google Ads campaigns will not drive the results that you want as compared to spending $500. Understanding your budget and advertisement channels is critical.

Consider that convincing an influential journalist or blogger to talk about your brand might require more effort, but would not require direct costs for publishing or amplifying the story.


6. Monitor your campaigns

Often overlooked is the optimisation and efficacy of your digital marketing plan. This could include owned media such as a brand's landing page, ad copies, keywords, data analytics and campaign metrics.

Marketers might think that their campaigns are already performing at its full potential, or already delivering the results that they seek. More often than not, the campaign can achieve more than what it is delivering.

Hence, it is crucial to monitor your campaigns closely. The efficacy of a plan depends on analysing its effectiveness, the budget spent, choice of medium, tactics implemented, personas and more.

Spending time on this last step could bring great success to your next digital marketing plan, as it can instantaneously set you on the right path.

In summary, a digital marketer or communications practitioner needs to emphasise on brand building strategies when it comes to devising a digital media campaign. It may seem fundamental and not as critical as developing strategies to hit your key performance indicators, but it is integral to how well your campaign would be received by the public.

There is no shortcut to sustaining long-term success. It all starts with the basics of brand building. As Warren Buffet said, "Your premium brand had better be delivering something special, or it's not going to get the business."
Resources
This article originally appeared in the Entrepreneur's Digest print edition #94 and has been edited for clarity, brevity and for the relevance of this website.
---
About the Author

Lars, Voedisch | Founder and Managing Director | PRecious Communications


Lars has over 20 years of experience in growing, managing and defending leading brands' reputation with a strong background in corporate affairs and thought leadership. Based on his strong acumen in integrated communications and leadership, he drives impactful communications strategies that contribute to companies' growth objectives. Lars has worked with some of the most exciting brands in their respective industries, including Bundesliga, Citi, Coca Cola, DBS, Huawei, McAfee, Lenovo, Lufthansa, Porsche, P&G, and Yahoo, as well as over 300 start-ups.