The recent COVID-19 pandemic has resulted in major shifts to the business models of businesses everywhere, and insurance companies have not been spared either. Typically thought of as conservative and product-centric, the insurance industry is confronting a massive transformation in the way it does business.

Traditional financial sectors and insurance companies are beginning to realise the impact of digital transformation in insurance. As small steps are implemented by core management teams, the overall result is a ripple effect of radical changes throughout the enterprise level. This is felt the most across branding, customer engagement and client acquisition.
Digital transformation in insurance: Optimising for various attention spans on social media
Social video marketing has become critical to any company that wants to reach their customers more effectively. An e-Marketer report revealed that 95 per cent of users can recall video content as opposed to just 10 per cent who retain written content.

56 per cent of users in Singapore consume videos via mobile and 84 per cent of them do so via social media. It proves that video marketing should be the tool of choice for insurance agents to deliver their brand message and reach out to potential clients.

Great Eastern recently used animated videos to market its new plans – The Great TripleCare MoneyBack and the Great Wealth Multiplier. While the videos all contained the same content, they were curated into three versions of 15, 30 and 60 seconds to cater to the different platforms and attention spans. For instance, the 15- and 30-second videos were used for Instagram and Facebook stories and paid advertising, while the 60-second video was used on platforms with long-form video content such as YouTube.

The promotional video was a success, garnering 115,000 views on YouTube alone, surpassing all other videos that they had produced.
On demand video content for maximum convenience
Insurance agents that once relied on face-to-face meetings now face the reality of rapid digitalisation amidst heightened customer expectations. In order to provide a digitised, omnichannel experience for current and potential customers, companies will have to adapt to the technology boom and transform the way they deal with digitally-savvy customers.

Insurance processes can be difficult for some prospective clients to understand, and explaining to them via the traditional phone call method only makes it more confusing, eventually deterring them from converting into customers.

Creating video content that is readily available for viewing on demand allows insurance agents to explain especially complex products to clients and provide solutions to common issues faced by current and potential clients, all of which can be accessed at the convenience of their clients.

Having the right video content facilitates more engaging customer service initiatives and enables companies to connect on a deeper level with their customers. Global insurance company, AXA, has invested in video content at scale as part of their communications strategy, producing content such as taking customers through the journey of using the portal and app, as well as taking them through common frequently asked questions (FAQs) in different video styles and formats.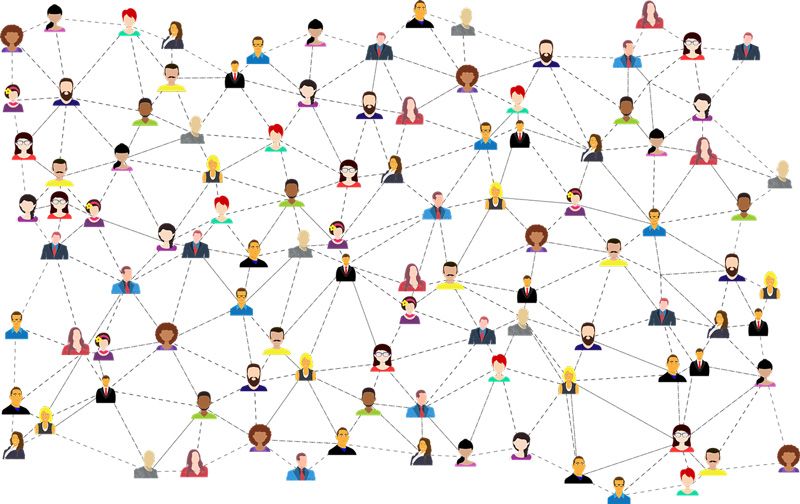 Digital transformation In Insurance: The post-COVID world calls for reaching out to a larger audience with webinars. PHOTO: PIXABAY
---
Digital Transformation In Insurance: Reaching out to a larger audience with webinars
A webinar is intended for larger audiences, similar to an offline seminar or conference. The majority of communication is one way, from the presenter to the audience.

Given that large-scale conferences or events are still on hold due to the pandemic, tapping into webinars as a marketing tool is ideal for insurance companies as it allows them to reach prospective clients simultaneously in their own working environments. With no travel time involved, webinars are less disruptive for attendees than offline alternatives, and clients can view them anytime and anywhere.

As a global software as a service (SaaS) technology company, Shootsta has adopted a similar approach to reach out to our clients. We created a series of webinars, titled "The Shootsta Show", that goes through typical FAQs with our clients such as "How to film effectively using your mobile phone". Currently in its third season, Shootsta invites guests to be a part of this and share their expertise.

While the insurance industry may not have been an early adopter of digitalisation, it is increasingly leveraging digital marketing tools in their sales, branding and marketing, and has the potential to use much more. As technological advancements show no signs of slowing down, only the tech-savvy insurance providers will be able to stand out from the rest in both their marketing activities and dealings with clients and business partners.
---
About the Author

Antoine Bouchacourt | VP Asia | Shootsta

In his role at Shootsta – a video technology company that empowers companies to create quality video content at scale, Antoine oversees business development and manages the company's rapid expansion in Asia. Antoine was the first Shootsta Asia employee when he joined in May 2017 as Business Development Director.

With over 11 years of experience, he has held several senior management positions in business development and sales within the technology space in Asia, including Brightcove and Gameloft.