Times have been tough for small and medium-sized enterprises (SMEs) across Southeast Asia. More often than not, cash flow issues continue to be their biggest enemy, perpetuating a vicious cycle. Without capital, they are unable to fulfil critical orders. But without orders, they would not be able to get the cash that they need to survive. What is an SME to do in such a frustrating situation?

In Singapore, fortunately, SMEs have found sweet relief from the local government and banks. Amidst these trying times, financial institutions have stepped up to offer government-backed loans at a lower interest rate. The government has also introduced a plethora of schemes and grants to boost working capital and prolong small companies' runways.

Still, despite this assistance, there are financing gaps that need to be filled. In Singapore, SMEs face a $20 billion funding gap. Every business is unique and there is no one-size-fits-all approach, especially with regard to business financing.

That is where fintech lenders in Singapore have stepped in. They operate peer-to-peer (P2P) lending platforms that provide SMEs with the funds that they require, through crowdfunding (or crowdlending) from a group of individual lenders (also known as investors) and are regulated by the Monetary Authority of Singapore.

With their own unique set of characteristics, these platforms play a complementary role to the schemes and loans made available from banks and the government. Together, they provide a cohesive way for businesses to capitalise on business opportunities, meet cash flow challenges and cover operational expenses.

Every seasoned business owner can agree, the success of every business is determined by proper cash management. Cash flow is the lifeblood of every company, no matter the size and age. Cash flow issues inevitably crop up, especially in industries that trade with clients on credit terms. If one (or several) of the following descriptions fits you, then it is high time to consider including an alternative financing option as part of your business growth plans.
Quick, trustworthy access to working capital
A select few fintech lenders in Singapore have recently been approved by Enterprise Singapore as qualified Participating Financial Institutions under the Enterprise Financing Scheme.

Under this scheme, fintech lenders like Validus are able to provide working capital solutions to SMEs, at up to 90 per cent risk sharing. Such government-assisted financing and risk-sharing schemes are part of the Singapore government's initiatives to help support the needs of local businesses especially during the pandemic.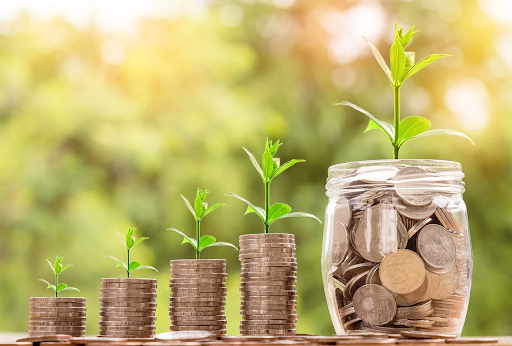 Fintech lenders in Singapore bridge the SME financing gap
PHOTO: PIXABAY
---
Whereas a bank loan might be used to purchase initial resources or rent a building over the long term, financing products from P2P lending platforms are typically short to medium-term and geared towards covering production or operation costs. A quick search on the Internet can yield various business financing options from invoice financing, purchase order financing to working capital and more.

Technology and alternate sources of data have made it possible for small business owners to apply for funds with minimal documentation in just 48 hours. They can also tap into unsecured financing of up to S$500,000 at personalised and affordable rates at any point of time the business so requires, making it a convenient option for additional working capital.
Fintech lenders in Singapore: Almost immediate access to cash without taking up a loan
Traditional loans are generally carried on the balance sheet and serviced with monthly interest charges. This constitutes the biggest difference between a traditional financier versus an alternative financing option from a fintech lender.

Alternative financing options do not require long-term committed contracts, operating through a pay-as-you-use model. As financing products such as invoice financing are not considered as loans, it does not appear on balance sheets as an expense, thus allowing businesses to enjoy the benefits of a "loan" without the traditional embellishments.

Fintech lenders in Singapore bridge the SME financing gap by leveraging proprietary technology and data to assess creditworthiness. These quick credit decisions enable eligible SMEs to access cash quickly, without the need for collateral.

Sophisticated credit scoring, data analytics and algorithms help establish individual business profiles and risk levels, thus solving age-old barriers that are encountered with traditional financial institutions. Through artificial intelligence and machine learning, fintech platforms look at both primary and surrogate data such as procurement, repayment and contract award details to make informed lending decisions. This enables for a fully customised financing package for the SME in question.

All of this is managed through a single online platform where SMEs can see their applications, outstanding loan requests and paid financing orders. This convenient, digitalised and streamlined process quickly erases past inefficiencies, where SMEs would have to keep track of countless files and papers to manage their finances.
Maximising business production
By partnering with procurement platforms and local corporates, fintech lenders only step in to offer capital to SME vendors when the need arises – such as when they have landed a big contract or a major order. A successful invoice or purchase order is money that the SME has already earned. Invoice financing platforms simply help businesses cover those costs – up to hundreds of thousands of dollars – until the order is fulfilled.

Without such a service, many SMEs would have to drastically limit the number of orders they can take on, inhibiting their ability to increase revenue and grow their business.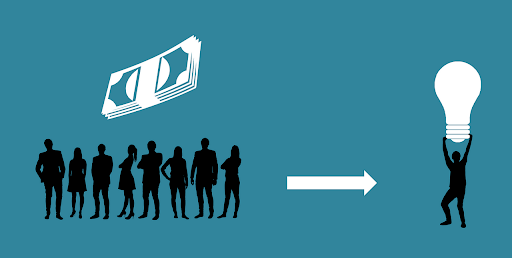 The role of fintech lenders in Singapore complements the many government grants and schemes available
PHOTO: PIXABAY
---
The relatively quick approval time and constant availability of many lending platforms allows SMEs to unlock a lot of liquidity and mitigates much of the risk normally involved in local supply chains. SMEs that count large conglomerates as long-term clients are allotted a lower risk rating and hence, can obtain loans at lower costs. The platform will help fulfil a percentage of the SME's purchase orders and invoices based on these calculated risks. SME owners can take out loans of varying sizes for different invoices, or none at all if no orders need to be fulfilled.

Not only that, some platforms only charge a one-time disbursement fee in addition to interest rates. Such platforms are highly flexible, fully transparent and agile – something that is necessary for success in a competitive market.
Plugging the gaps and contributing to a stronger economy
The role of fintech lenders in Singapore complements the many government grants and schemes available. Rather than replacing any specific financing channel, P2P lending has proven to be a strong additional option. Their goal is to work with the greater business ecosystem and prime SMEs for recovery and growth.

A study by Steward Redqueen showed that in 2018, Validus-supported SMEs were able to increase their annual revenue by 17 per cent and increase employment by 12 per cent. Increased P2P lending could possibly allow thousands of other SMEs to replicate this growth.

This is a critical time for SMEs, not only for those in Singapore, but across all of Southeast Asia. With the advent and support of financial institutions and deepening collaborations with fintech lenders, promising businesses can receive much more needed support to grow to their fullest potential and serve as the backbone for a stronger economy.
This article has been edited for clarity, brevity and for the relevance of this website.


Read More:


---
About the Author

Anand Periwal | Chief Commercial Officer | Validus

With over 14 years' experience in growth and transformation advisory in the banking sector across Asia, Europe and the Middle East, Anand has held key roles with large banks and management consultancy firms. At Validus, Anand is responsible for driving strategic partnerships to accelerate growth for Validus and its customers. Working with external partners in the region, ranging from technology companies to large corporations and financial institutions, he identifies collaboration opportunities, drives innovation and unlocks shared business value.