Apple recently put out a playful video that pretty much sums up the travails of working from home. The video demonstrates the difficulty that companies have had to face in a world where COVID-19 has completely overturned our concept of work and work spaces. Interestingly, it highlights the power of technology in enabling teams to work remotely while being productive.

Many large companies are responding to the pandemic by offering greater workplace flexibility. German conglomerate, Siemens, recently announced that it would allow 100,000 of its employees to work away from the office for 2-3 days a week permanently.

Similarly, Jack Dorsey of Twitter informed his employees that they can continue working from home "forever".

However, if you are a small business owner, are you able to do likewise? Can you afford to implement a flexible work style? There are some challenges to take into consideration for your workspace strategy in a world affected by COVID-19.
Office trends during COVID-19: Impact on the future of offices
Firstly, your strategy should recognise that the concept of the traditional office has changed.

Small businesses and larger corporates are increasingly moving away from long-term office space commitments towards the flexibility of coworking or serviced offices. The pandemic has highlighted the need for greater flexibility in the scaling down or up of space needs to manage costs.

In response, landlords and building owners are increasingly offering their own coworking or flexible space alternatives. These shifts are being driven by increased uncertainty and business volatility.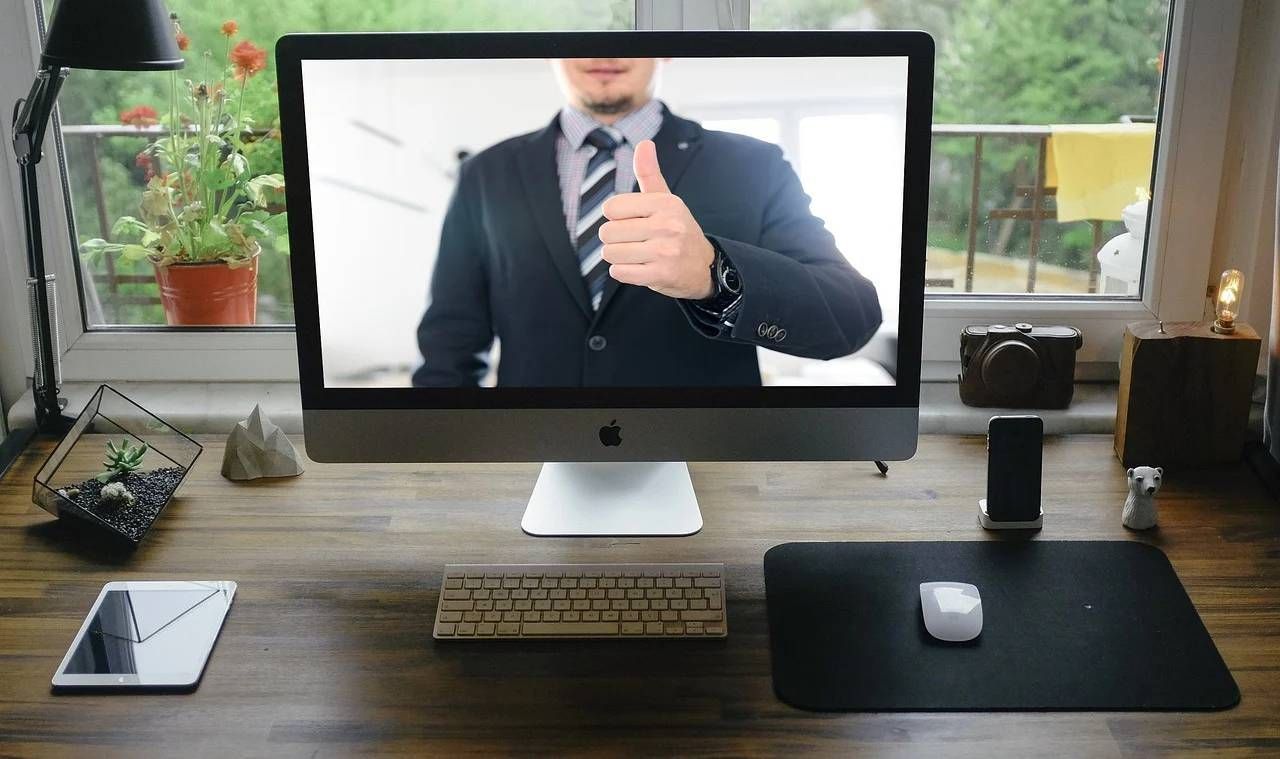 The future of offices: Work-from-home is not a permanent solution. PHOTO: PIXABAY
---
Secondly, "work from home" as a default option may not be a long-term solution.

While it may be a convenient and cost-effective solution in the short term, it may not be optimal in the longer term. Cushman and Wakefield CEO, Brett White, shared that many clients in Asia are reporting falling productivity from their work-from-home employees after two months.

Earlier this year, BOOQED conducted a client survey that also suggested similar concerns, in which falling productivity was attributed to the lack of face-to-face collaboration.

Thirdly, the future of offices in a post COVID-19 world is not just about space, but a solution to enable people to not only "work from home" but to "work from anywhere".

For a solution to be implemented effectively, it will require the combination of a few things:
Home office infrastructure for employees who will be working away from the office for a long period of time.

Local and international satellite offices that employees can work from. One of the most common feedback we get from clients is that their employees are not really nervous about working in the office, but they are concerned about taking public transport to get there. As such, they could be more comfortable working from a satellite office near their homes.

Headquarters may still be a place to work from, but increasingly, it will serve as a place for meetings and face-to-face collaboration.
This creates some challenges. While larger companies may be able to manage a main office with smaller offices, it is difficult for small-to-medium sized enterprises to manage a distributed network of spaces for a team that might work from home, or want to work close to home.
The future of offices: On demand workspace?
Imagine a 50-person company with a Singapore office located in the central business district. The company could have 15 employees who live in Jurong West who do not want to come in all the time because of safety and health concerns.

Does the company take on another long-term office lease in Jurong? Keeping in mind the reality that employees may only choose to visit the office on certain days.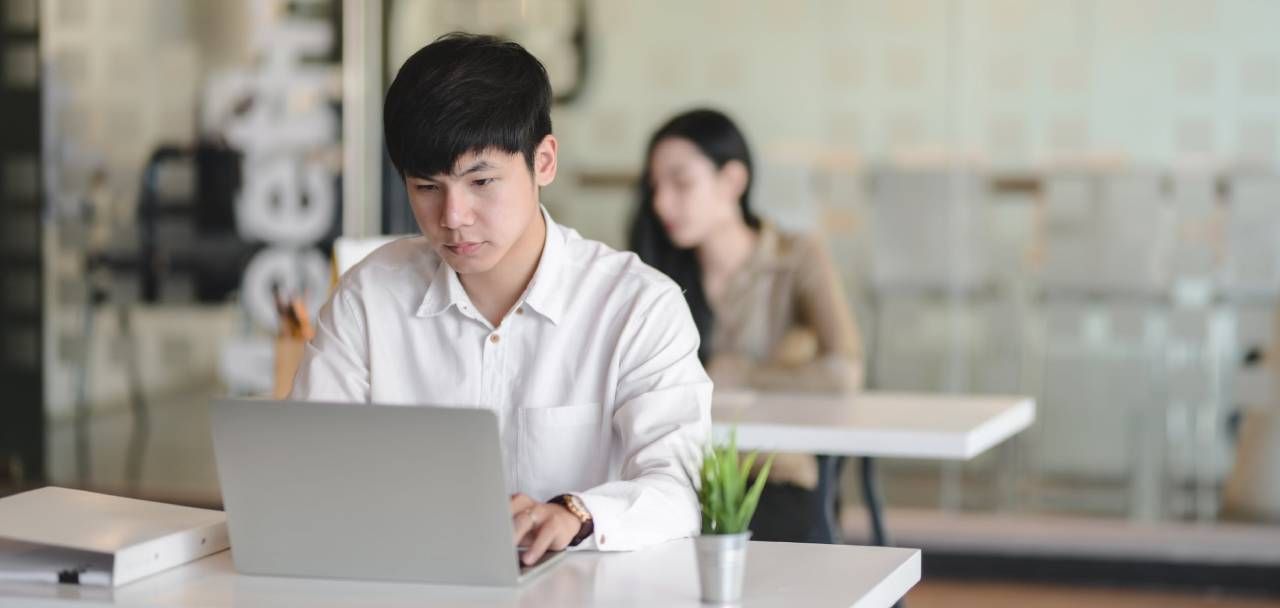 The future of offices: Workplaces will have to evolve too. PHOTO: PEXELS
---
My belief is that what this company needs is "on demand" space. Instead of a static office that fits 50 people but sits empty most times, a combination of a smaller main office with flexible workspaces close to where employees live may be better.

For some businesses (e.g. manufacturing), this will not be possible. However, if you are concerned about managing the office in a post COVID-19 environment, here are four steps to consider:
Identify who should work from home and how often. Some roles may require people to work from the office. For others, it may not be necessary.

Examine the importance of your main office to your business goals. Is the right office address important? Is workplace environment important? Or are budget considerations paramount?

Think about how much space your business would need in the present and future (e.g. location, business expansion/contraction) and what type of space is needed (e.g. long term vs. short term).

Review the role your business should play in meeting the needs and concerns of your workforce such as business continuity planning and flexibility.
There are always opportunities in a crisis. It is clear that COVID-19 has changed attitudes about offices and work spaces. Companies are making a wide range of decisions related to their office requirements, some of which may work for your business and some may not.

But now is the time to be considering how you can make your real estate strategy work for you and not the other way around.


Resources:
This article originally appeared in the Entrepreneur's Digest print edition #93 and has been edited for clarity, brevity and for the relevance of this website.
---
About the Author
David Wong | Co-founder & CEO | BOOQED

David is a serial entrepreneur, writer and speaker. Born in Canada, he gained his Bachelors and Masters from the University of British Columbia in Vancouver and Pepperdine University in Los Angeles. David has started and grown businesses in Asia and Europe. He has had two successful exits from previous start-ups, both via trade sale. He is currently the co-founder of Proptech start-up BOOQED, a digital platform that enables tenants or landlords to find or monetise short-term unused business spaces.