Science, technology, engineering and math (STEM) fields are increasingly expected to develop new and innovative solutions to the big problems the world is facing. From climate change and polluted oceans, to the current COVID-19 pandemic, there is a need for the brightest minds to be on the job!

UNESCO reports that less than a quarter of people in research positions in Asia are female. This could mean that we are missing out on potential STEM solutions to the world's problems because great minds are being diverted elsewhere.

Many young girls show an early interest in STEM subjects, but this interest is stifled as they get older. There is an urgent need to understand why this is happening and what changes needs to be seen in South East Asia to ensure a healthy pipeline of women entering STEM fields.
Girls in STEM: Five reasons why girls are not choosing STEM studies or careers
There is a lack of current role models for girls to identify with and not only in Asia but around the world. Young girls are not seeing successful women in STEM careers who they can look up to and aspire to be.

Peer pressure to behave and learn in certain ways can steer girls away from STEM.

Traditional approaches to teaching STEM can discourage girls from participating fully in the subjects and alienate girls pedagogically and psychologically from successful learning.

Stereotypical images of what it means to work in the STEM fields are disconnected from girl's lives. People in white coats locked away in laboratories or male engineers covered in grease are not images young girls are likely to connect with.

A common misconception that STEM is just about being good at maths and science does not help girls see how it is relevant to their lives and the things they care about. They need to know that STEM is about solving real-world problems by applying quantitative and scientific reasoning. STEM, in the end, is about finding solutions to day-to-day problems and making the world a better place.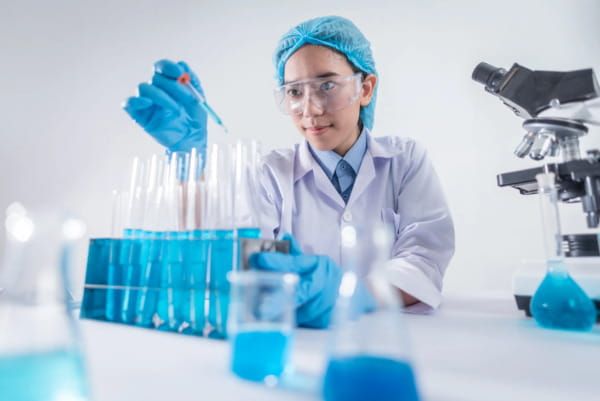 The world needs more girls in STEM. PHOTO: PEXELS
---
Girls in STEM: Five things that need to change
We might assume that if we have more women in STEM, there would be more role models for girls.

Perhaps, we just need to look harder. Women like Cynthia Breazeal, Gladys West, Tu Youyou and Mae Jemison can be encouraged to share their stories across different channels, including print and digital media. We need to empower their narratives to inspire younger generations of women to come forward.

We need to change the way we talk about STEM. Content knowledge is important, but STEM is more than a strong grounding in science, maths, technology and engineering. STEM asks us to apply our skills and knowledge to real world contexts. It is about solving problems and helping people.

Many girls are already doing well in maths and science at school yet are still not choosing STEM-based pathways. STEM also requires a shift in mindset. We need our girls to be curious, to ask lots of questions, to think critically and be able to think outside the box. Girls are often discouraged from exhibiting these types of behaviours and this needs to change.

Girls need to know that it is okay to fail. Developments in STEM depend on innovating, experimenting, researching, testing and iterating until a problem is solved. Getting things and making mistakes is a crucial part of the learning process.

STEM careers need to be accessible and attractive for women. We lose too many women from STEM careers because of inequitable salaries and inflexible working conditions that do not cater for other aspects of women's lives such as taking time off to have families.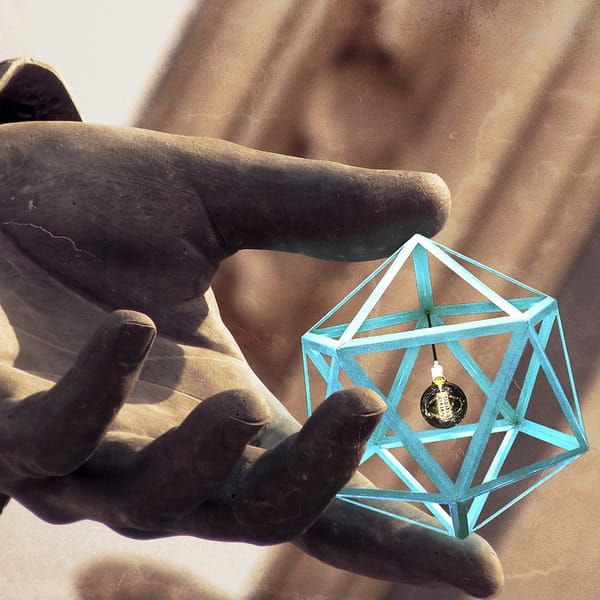 Why are there so less girls in STEM? PHOTO: PIXABAY
---
Girls in STEM: Five ways to encourage lifelong interest in STEM for girls
Solving problems with STEM begins with empathy. It can be incredibly rewarding to help solve a problem for another person, a group of people, or even an animal. We need to engage girls in opportunities to make a difference in situations they really care about and are emotionally connected to.

Solving problems with STEM is a creative and collaborative endeavour. We need to work together to find new solutions to new challenges. Let us tap into the creative minds of girls and incorporate design and creation into STEM learning. In doing so, it will provide opportunities for girls to work together to solve problems.

New and emerging technologies such as 3D-printing can empower girls by enabling them to make real products and allowing them to imagine new possibilities.

STEM learning needs to not only focus on curriculum content, but to teach girls methodologies such as design thinking to scaffold their understanding and equip them with problem-solving tools.

Connect girls with role models and experts from around the world by harnessing the power of technology. A sense of global citizenship and being able to develop meaningful relationships can help girls feel connected to real-world applications and the relevance of STEM efforts.

According to studies, even kindergarteners are capable of innovative design solutions. A five-year-old, with tailored instructions and access to contemporary technologies, can prove themselves to be rich, capable and competent problem solvers. This finding is encouraging given the increasing need for innovative solutions to complex problems such as climate change.

In these challenging times, we really need our best minds working to find new ways to solve new problems. Let us all work together to prevent these minds from slipping through the net.
Resources:
This article originally appeared in the Entrepreneur's Digest print edition #91 and has been edited for clarity, brevity and for the relevance of this website.
---
About the Author
Mandi Dimitriadis | Director of Learning | Makers Empire

Mandi is an experienced educator who recognises the power of technology in enhancing teaching methods and improving educational outcomes. She has extensive experience with curriculum development and learning, having previously developed programs for the South Australian Government's Department for Education. She is passionate about STEM learning and design thinking, as well as how best to prepare today's students for the future.