What we need in today's world is not to "implement fast and learn slow", rather "learn fast to implement well"…

Managing changes in these Volatile Uncertain Complex and Ambiguous (VUCA) times requires a combination of adopting new technology, methods and ways of managing affairs along with improvement of the existing systems. To ensure the efforts of system actors, researchers and practitioners contribute to improvement outcomes. Improvement Science (IS) offers relevant tools.

Improvement Science is a set of approaches offering user-centered, problem driven, iterative cycles for accelerating learning-by-doing. Having its origins in healthcare, developed by the Institute for Healthcare Improvement in the United States, Improvement Science is used to question tacit assumptions and repeatedly test change ideas by making adjustments rooted in data, enabling organisations to make improvements that endure.
Six core principles of Improvement Science
1. "Make the work problem-specific and user-centered"

Changing school initiatives often involve an imposition of outside ideas on teachers, which creates an initiative fatigue of what idea to implement. Improvement Science suggests that teachers/ practitioners must be the ones leading and defining improvement initiatives.

The role of outside consultants should be a supporting rather than a leading role. Defining the problem clearly by involving key stakeholders early and often is essential. This also has parallels with human-centered design thinking in multifarious fields, such as organisational transformation, learning and development.
PHOTO: PIXABAY
---
2. "Focus on variation in performance"

The end goal for most improvement exercises is to locate a silver bullet. However, due to the complexity and diversity of situations, what works for one may not work for the other.

Seeking out variations in the efficacy of an intervention, when applied to different contexts, underlie this principle. Understanding the conditions that mediate the efficacy of an intervention is just as important as ensuring that an intervention can be applied to scale reliably.


3. "See the system that produces the current outcomes"

This principle is derived from the Systems Thinking approach which requires one to go deeper, understand the causal relationships, how each action may affect the outcome and measure it before implementing the change and facing unintended outcomes.

Rather than just seeing one system in isolation, it is about the holistic understanding of how local conditions mediate work processes and outcomes.


4. "We cannot improve at scale what we cannot measure"

Often transformation initiatives are sparked due to the advent of new research or fads which may be the 'flavour of the month'. For instance, open office environments have been for some time considered as improving employee collaboration, productivity and creativity.

Improvement Science suggests that testing and evaluating the impact of open office environments on employees using well-defined metrics is a prerequisite for any decision on scaling open office environments.


5. "Use disciplined inquiry to drive improvement"

Engaging in rapid and continual planning, analysing, evaluating and acting on change outcomes enables one to be reflective and learn what worked, what did not and why. This iterative and reflective cycle focuses on learning quickly from failures for better implementation.

It is often not the big things that one needs to change, but the small things that help to adapt to changing circumstances. An important aspect of disciplined inquiry is to continually ask tough questions around the data, its format and then look at the data in such a way so as to understand the root cause of a problem.


6. Networked Improvement Communities (NIC)

Learning through collaboration underpins NICs. This community is not about the 'knowers' telling the 'doers' what needs to be done. Instead, committed theorists combine their expertise and share it with eager practitioners.

An ongoing symbiotic relationship between researchers and practitioners helps break down the barriers between practice and research. However, expectations need to be tempered: neither researchers have all the answers, nor practitioners have all the data and time that research often requires.

The NIC must be premised on the spirit of co-creation and co-construction of solutions in this VUCA world.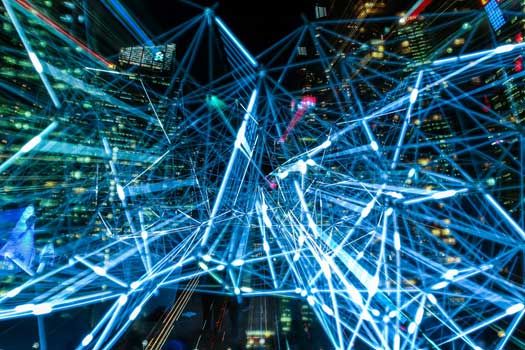 PHOTO: PIXABAY
---
Improvement Science tools: PDSA v Six Sigma
The emphasis on advancement through constant, disciplined, evidence-based improvement is not unique to the PDSA cycle. The PDSA is one method of implementing Improvement Science while Six Sigma and Lean Six Sigma (Lean) are two other methods that have widespread application in commercial and organisational context.

Six Sigma and Lean Six Sigma (Lean) are concerned with process and variance improvement. As Six Sigma was developed by an engineer at Motorola who was looking to improve the company's manufacturing and inspections processes, its concepts originated from the manufacturing industry.

Lean, which forked out of Six Sigma, is a managerial concept focusing on reducing waste such as defects, overproduction, underutilisation of resources.

PDSA, on the other hand, is underpinned by rapid learning cycles to problem solving and quality improvement. Although emphasis on past projects to inform future work, as well as NIC, is fundamental to Improvement Science, it is not a formal part of Six Sigma and Lean.

When navigating change, we usually know what kind of outcomes we want, but we may not be able to articulate the specific problems that stand in the way for attaining the desired outcomes.

IS works on data driven insights that starts with defining the specific problems and questioning the tacit assumptions around the issue, rather than using the outcomes as a guiding light.

Scientific inquiry involving iterations of hypothesising, experimenting, observing, inferring and concluding accounts for the careful analysis and account for a fuller and more holistic understanding.

The tools offered by Improvement Science allow problem solving in a participatory manner, using applied research for early detection of problems and taking quick well-informed actions, which have applications in fields beyond healthcare and education.
This article originally appeared in the Entrepreneur's Digest print edition #84 and has been edited for clarity, brevity and for the relevance of this website.
---
About the Author
Nilanjana Saxena

Nilanjana is a learning design professional, having worked on the implementation of innovative educational and training delivery solutions in a variety of settings. She started her career as a Chemistry teacher. Her interest in education innovation took her to Australia where she read the Masters in Learning Sciences & Technology from the University of Sydney. Currently, she is working as a Learning Design Professional at a Higher Education Institution in Singapore.