Imagine the following scenario: Company A has created a new product – an energy drink. It engages a brand consultant and decides to brand the drink under the name "CCGG". The product does well on launch and the brand CCGG starts to gain traction.

A few months later, upon seeing the success of CCGG, Company B seeks to ride on its success and comes up with a range of energy drinks under the brand "GGCC".

Although CCGG has already acquired a level of goodwill and reputation with consumers at this point, many new customers end up buying GGCC drinks under the wrong impression that they are CCGG drinks.

This is one of the most frustrating things that can happen to a business, and this is where intellectual property (IP), the important intangible assets of a business, can help your business.
Intellectual property protection: Trade mark
Protect your brand through trade mark registration

As a starting point, businesses should protect key aspects of their products, especially their brand names and brand logo designs, by registering them as trademarks.

Other aspects of branding which may also be protected as trade marks include distinctive aspects of the product or product packaging (e.g. Van Cleef & Arpels' four leaf clover), or brand slogans (e.g. Nike's "Just Do It").

However, such packaging elements or slogans may be considered generic or not distinctive enough to be granted registration.


Enforcing your trade marks

A trade mark registration will allow a brand owner the right to take various actions against a third party who encroaches on its trade mark rights.

Using the same example above, if Company B decides to apply for a trade mark registration for "GGCC" with respect to energy drinks and Company A had earlier registered "CCGG" as a trade mark in the same category, Company A can oppose Company B's application.

If Company B sells energy drinks under the mark "GGCC" without a trade mark registration, Company A would likely be able to sue Company B for trade mark infringement if it had earlier registered "CCGG" as a trade mark in respect of similar goods.


Intellectual property protection: Unregistered marks vs registered marks

Businesses may sometimes take enforcement action against marks which have not been registered by relying on the doctrine of passing off or unfair competition, depending on the jurisdiction where infringement occurs.

However, such claims tend to be more difficult compared to an infringement of a registered trade mark, because they require additional evidence, e.g. proof that goodwill subsists in the infringed mark, or proof that the infringer had acted in bad faith.

This evidential burden may pose significant issues for businesses that want to take enforcement action against its imitator. Thus, registration is often recommended.


Common pitfalls

Businesses often fail to budget sufficient costs and lead time to obtain registered protection, leading them to face the risk of doing business without registered trade mark protections.

Trade mark rights are territorial and costs for registration will increase with the number of countries covered. Registered trade marks must also be maintained by regular payments of renewal fees (typically every 10 years) and/or filing of declarations of actual use (e.g. in the Philippines).

The timeframe for registration of a trade mark varies widely across countries and may be as short as four months or as long as four years or more, depending on the market of interest.

There may also be impediments to registration in certain countries. For example, another business with prior conflicting rights, or local regulations which prevent the use of certain words or imagery in trade.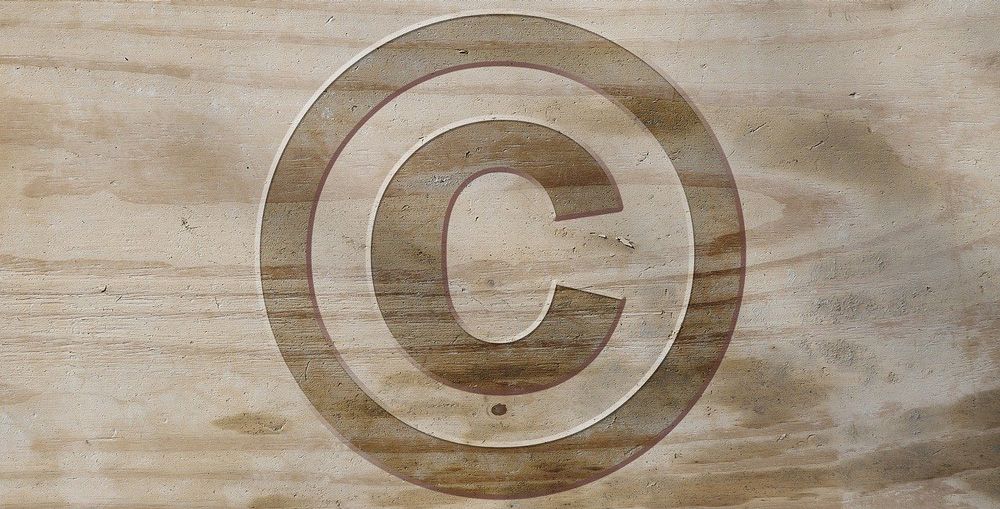 PHOTO: PIXABAY
---
Intellectual property protection: Copyright
Copyright subsists in certain aspects of your branding

Businesses may also rely on copyright to protect certain aspects of their branding. Typically, no registration is required to formally obtain legal protection over copyrighted works, though voluntary registration remains possible in certain countries like China, Vietnam and the United States.

Copyright protects literary and artistic works, amongst other types of works. A brand logo may qualify as an artistic work in which copyright subsists. Other aspects of branding which may potentially be copyright protected as artistic works include a business' website design and product packaging.


Enforcing your copyright

A third party infringes your copyright when it uses or copies your copyrighted work without authorisation.

If Company A had designed the logo for its CCGG products and Company B had reproduced this logo on its GGCC products, Company A may also be able to sue Company B for copyright infringement even if Company A had not yet registered its trade mark.
How IP enhances your brand
The above examples show how IP enhances a brand by preventing the diversion of market share that could arise from confusion within the market. Contrarians argue that enforcing IP rights (IPR) through legal proceedings can be costly and not worth the endeavour.

This argument fails to take into account the deterrence of infringing behaviour that comes with the registration of IPRs.

IP also adds value to the brand. IPRs effectively provide businesses with a monopoly over its branding and facilitates the accumulation of goodwill that consumers will associate the brand with. As brand recognition increases over time, it also generates publicity and sales. This increases brand equity value, which becomes significant in the event of a sale of the business or brand in a merger or acquisition.

Businesses can also exploit IP by licensing to third parties for commercial returns (e.g. through a franchise), or by using IP as leverage to raise equity for further business undertakings.
Conclusion
In the infancy of a business, cash flow may be tight. As such, companies may understandably prefer to prioritise profit-making over protecting its brand – which may be seen as a cost that does not generate returns.

However, these are investments that can go a long way. By taking a longer-term perspective, we hope that businesses can start to appreciate how its intangible assets contribute to the value of the business as a whole.
This article originally appeared in the Entrepreneur's Digest print edition #94 and has been edited for clarity, brevity and for the relevance of this website.
---
About the Author

Gretchen Su | Partner in Intellectual Property and Technology | Withers KhattarWong

Gretchen's areas of work include the strategic planning and management of clients' global intellectual property portfolios, advising on brand clearance and data protection, advising on and drafting commercial agreements relating to intellectual property and information technology, as well as advising and representing clients in intellectual property disputes. She is an accredited mediator with the Singapore International Mediation Institute.

Zachary Tay | Associate in Intellectual Property and Technology | Withers KhattarWong

Zachary's area of practice focuses on the exploitation and enforcement of intellectual property rights. He assists clients in establishing, managing and protecting their global patent and trademark portfolios. He also advises on commercial agreements involving intellectual property and information technology.