Ask any small and medium-sized enterprise (SME) if they want to grow bigger, make more profit and become renowned in their field of work and beyond; nine times out of ten you would get a very resounding yes.

This mindset almost certainly leads to bigger ambitions about wanting to go international because staying local might be stifling for growth, especially in a small market like Singapore.

Fortunately, with the digital age of communication and technology enablement, the hyperconnected world has seemingly "shrunk" to bring everyone closer together. This makes going global much easier these days than it was decades before. Still, there are fundamental business concepts that could help a business to scale globally more efficiently (and with less pain!)


Developing Your International Business Expansion Strategy
Don't focus on global, focus on countries

There are close to 200 countries in the world. While it would certainly be cool to have your products in every single country, it is way more efficient to focus on those that have the highest demand for your products.

SMEs are often lean and resource hungry, so prioritising the right country is important. Chances are, the bulk of your revenue will come from a select few countries and it will be these countries of tangible impact that will actually help you grow.

Identify which countries these are and focus on them instead of employing a scattergun approach to chase a "global" dream. You may have the right product but finding the right place and audience to sell them is more important than selling them "everywhere".

Read up, or better yet, get professional help in understanding and breaking down entry barriers

Will the product sell well in the targeted culture? Every country has different "rules of engagement".

Do not underestimate the importance of learning all the local laws, regulations, accounting rules, business taxes, government taxes, employment vs. contractor rules, compensation rules, privacy rules, et cetera. For instance, if your target market is not familiar with your product or service, be prepared to invest a lot of time and money in consumer education.

Local to global… and back to local

In order to do well in global markets, you would have to localise your approach in the countries you are expanding to.

Contrary to popular belief, one size does not fit all and it is important to tailor your sales and marketing efforts according to each country. It is not only key to understand the cultural differences that shape the marketplace, but also having a high degree of flexibility to adapt to the needs of the local market.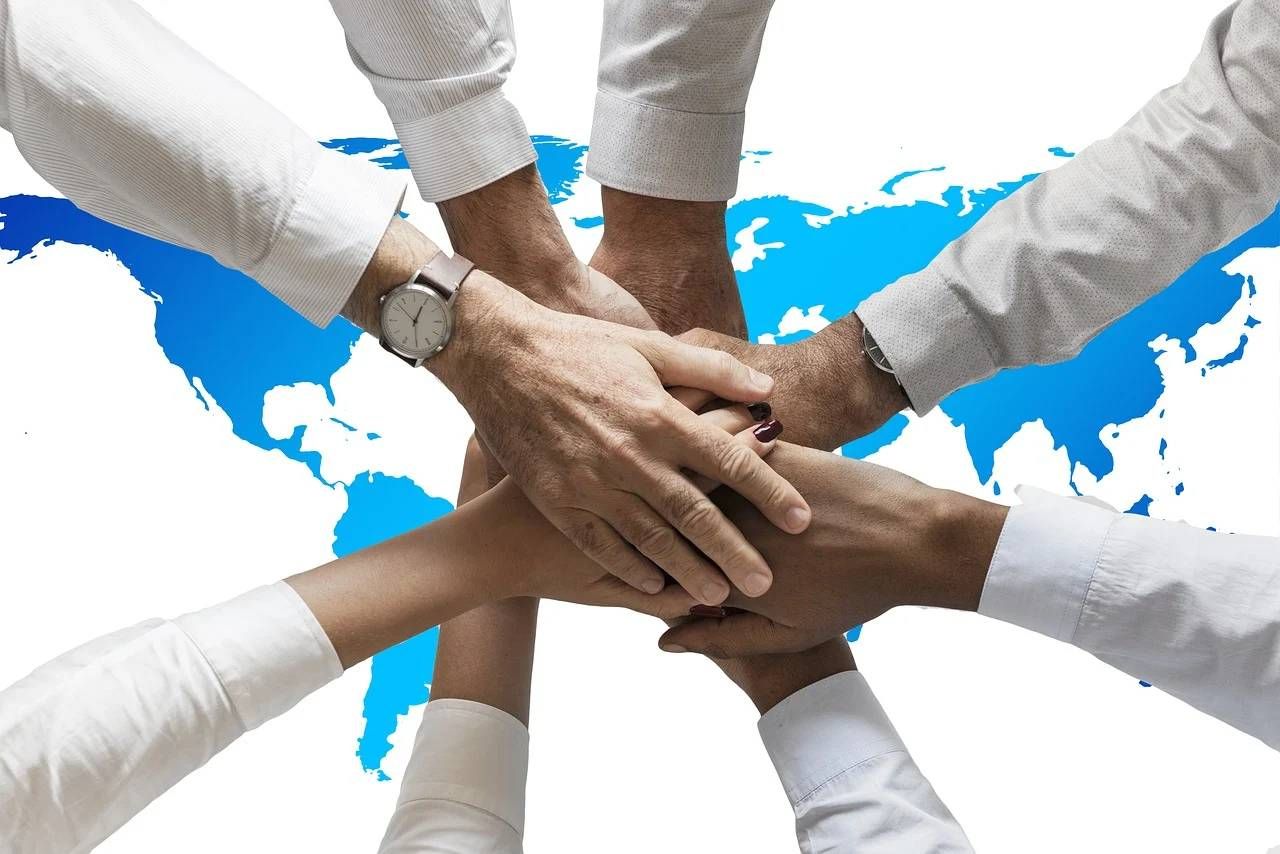 When establishing an international business expansion strategy, prioritising the right country is important. PHOTO: PIXABAY
---
Build relationships with the right partners

SMEs typically do not have resources to expand their offices everywhere. As such, there is a need to find right-minded partners to collaborate with or to piggyback on for success.

Relationships are soft tangibles that need to be cultivated, so it would be wise not to just focus on numbers and the business. It is necessary to have friends in business and even more so in a foreign land.

Consider partnering up locally first before going out there

There are plenty of programmes and government support groups that facilitate and help SMEs traverse global challenges. Find and connect with local businesses that have some experience and tap on them.

A strong camaraderie of support groups can usually be forged with your countrymen, which can offer you invaluable insights and guidance.

Assess your readiness carefully before jumping in

Passion alone is not enough. You need to be pragmatic and consider if your business or the market is ready. Patience is crucial, as expansion projects require longer periods of maturation.

Ideally, your business should be successful enough in its current domestic market to weather and see out any incoming obstacles. Failure to do so will mean that further expansion will only stretch you too thin, to the detriment of the company's overall health. If you are unable to get your house in order, it will probably be better to hold it off and not venture overseas.
You need a concrete international business expansion strategy to enter an overseas market. PHOTO: PIXABAY
---
Cracking the code to attracting and retaining talent

One common pitfall that expanding businesses fail to address early on is their people. An important aspect of long-term success in any new target market is knowing how to attract and retain the right local talent from this new market.

For SMEs, this might be a challenge as there is a sizeable group that start out as family businesses, and who find themselves unable to crack the code to adapt their employment offerings to local needs and tastes, losing precious momentum as a result.

Business leaders who successfully transform their organisation from a local to global player would need to develop and fine-tune their soft interpersonal skills in order to be a successful employer in this new employment market.

The right local talent will come with inherent know-how of tailoring products and services to the local market without losing touch of the company's identity and its overall brand positioning.



This article originally appeared in the Entrepreneur's Digest print edition #93 and has been edited for clarity, brevity and for the relevance of this website.
---
About the Author
Bryan Tan | Chief Business Development Officer | Mighty Jaxx

Bryan Tan is a self-starter and serial entrepreneur with three successful exits. With nearly two decades of experience in the digital landscape, he has worked with client partners spanning over a wide range of industries such as Google, PayPal, Cisco, IKEA, Sony and Nikon.

Deeply steeped in the world of pop culture and entertainment, Bryan is the current Chief Business Development Officer of Mighty Jaxx, having previously co-founded XM Studios, a luxury consumer goods producer for brands such as Disney, Marvel, Warner Brothers, DC, Hasbro and Fox.