Branding involves the communication of a set of values to help differentiate a business within the market. By being able to differentiate themselves, a business can stand out amongst its competitors. Depending on which brand values they resonate with, consumers are likely to prefer certain brands over others.

However, branding that is not supported by a lead conversion framework may not be particularly useful to a small and medium-sized enterprise (SME). Leads and sales are practical necessities for bottom-line survival or success, especially in the digital age.

SMEs have traditionally depended on an offline sales team or business owners to secure customers and clients. Many are hesitant to spend money on marketing because they are unsure how this investment will directly translate into leads or sales.

It is true that in traditional marketing, return on investment (ROI) is harder to quantify and measure accurately. However, customer acquisition in the digital age is quite different.

With the availability of digital marketing platforms and big data analytics, marketers can accurately measure return on ad spending (ROAS). Metrics like clickthrough-rates (CTRs) and conversion rates can be used to calculate ROAS and cost per lead or acquisition.

So, the all-important questions are: what is a digital lead conversion system, and how does it work with a branding strategy to help businesses increase sales?
How to acquire customers in the digital age
Before we get into the digital lead conversion system, let us first understand how customers are acquired online.

Following the flow of a traditional sales funnel or customer journey, traffic (target customers) is first driven to a business's website. This is done through digital marketing efforts such as search engine optimisation (SEO) and paid search ads and/or display ads on social media.

Next, this targeted audience is filtered to determine purchasing intent. Qualified prospects are then captured as leads or converted into customers (for e-commerce sites).

Prospects and leads are remarketed to with the hope of converting or upselling them at a later stage. This can be achieved through a drip email marketing sequence or retargeting ads.
The digital lead conversion system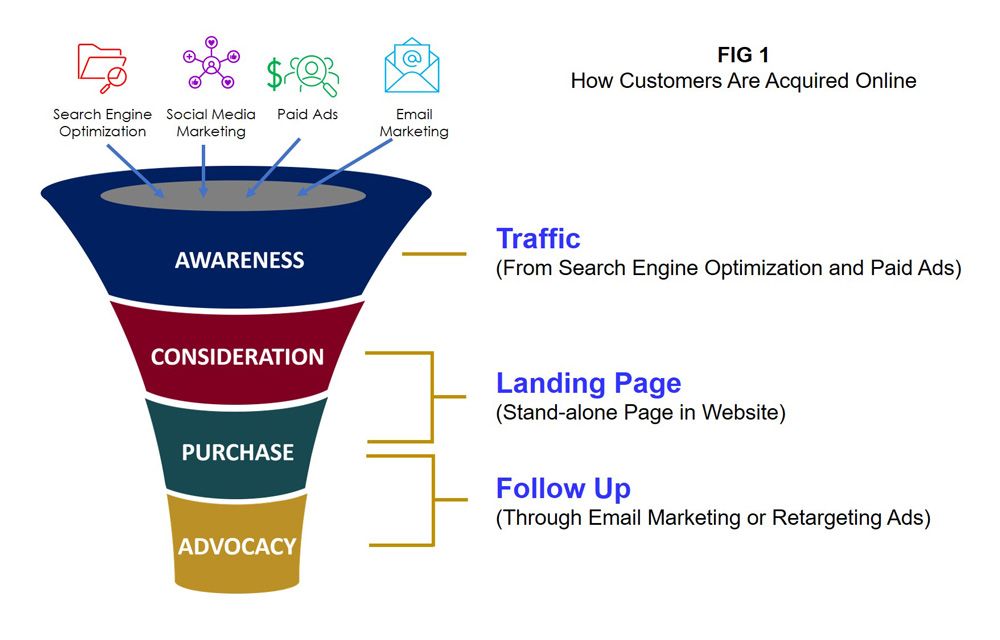 A digital lead conversion system utilises a well-designed landing page. PHOTO from ED#94 2020 Nov/Dec Pg 16
---
While most businesses that hire digital marketing agencies know how to drive targeted traffic to a website, many do not know how to convert this traffic into leads or customers. This is where a digital lead conversion system comes in.

One of the most common digital lead conversion systems utilises a well-designed landing page with follow-up marketing mechanisms.

A landing page is a stand-alone page on a website that has a single message tailored for a specific audience. This landing page has content in the form of text, images, infographics and/or videos designed to engage, inform and sell to website visitors.

An effective landing page will always funnel visitors to a specific call-to-action, whether it is to sign up for a newsletter, download an e-book, open a chat with a sales agent, or to make a purchase.

The purpose of the call-to-action is to capture lead information, usually in the form of a name and email. With this information in hand, these prospects can be remarketed to or upsold by adding them to an email list. Or, if retargeting ads are set-up, the prospects will be exposed to follow-up ads on social media platforms or search engines.
How a branding strategy can increase sales in the digital age
The purpose of a digital lead conversion system is to generate leads at the lowest cost possible, with the highest possible conversion rate.

Essentially, by increasing leads and conversion rates, sales will naturally increase, at the same time lowering advertising costs.

Branding can have a significant impact on both lead capturing and conversion rates.

Target audiences will be more attracted to click on ads or search results if they recognise the brand.

Alternatively, audiences may still engage with a brand they are not familiar with so long as the brand message is clear.

Through data collected on the above interactions, both traffic-driving efforts and lead conversion rates can be optimised, resulting in higher sales.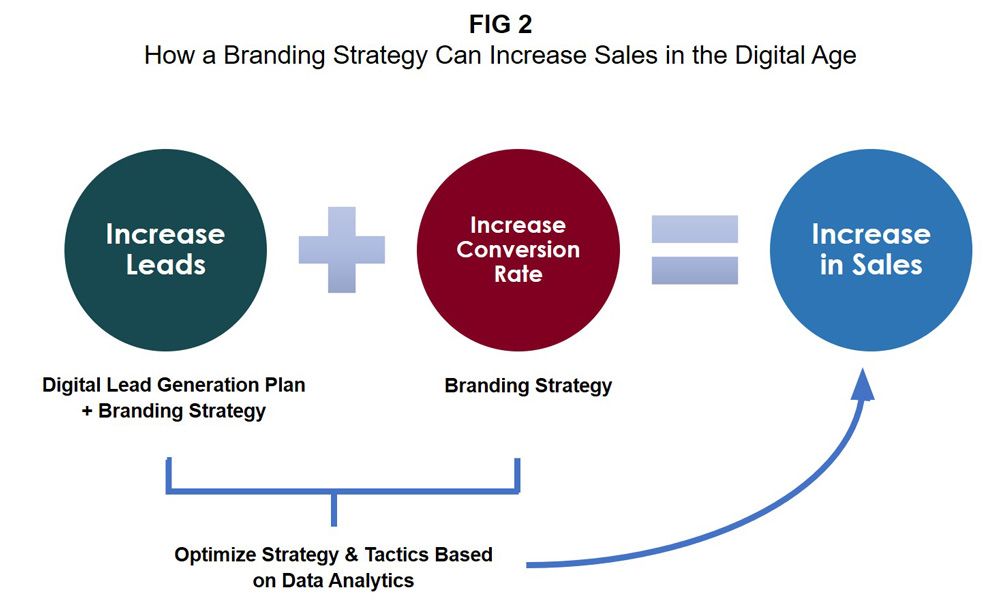 PHOTO from ED#94 2020 Nov/Dec Pg 16
---
Let us assume that traffic-driving efforts are able to bring 100 people to a business's landing page. With a conversion rate of 10 per cent, 10 people out of these 100 would sign up, place an order, or sign a contract for the particular product or service that the business is marketing.

A good branding strategy could increase the number of people that visit the website, bringing it to 120. If the conversion rate is increased to 20 per cent, the business can now capture 24 leads or customers instead of 10, with the same ad budget. That is a 240 per cent increase at no extra cost.

This is how a branding strategy, supported by a digital lead conversion system, can have a direct positive impact on the bottom line of your business in the digital age.

If you are not applying this formula to your business, you are missing out on a multitude of opportunities, especially as the world continues to move online.
This article originally appeared in the Entrepreneur's Digest print edition #94 and has been edited for clarity, brevity and for the relevance of this website.
---
About the Author

J C Sum | Strategy Consultant | Evolve & Adapt


J C Sum is a certified management consultant (TR 43:2015), an American Marketing Association Professional Certified Marketer (PCM®) in marketing management, as well as a certified digital marketing strategist (SSG-WSQ accredited). He has 11 years of experience specialising in search engine optimisation, content marketing and analytics. J C is the author of "Evolve, Adapt or Collapse" and has been featured on The Straits Times, Business Times, Channel News Asia, The Edge Singapore, CNA938 and Money FM 89.3.