Generation Z (Gen Z) are a complex lot, but they are a force to be reckoned with too. As true digital natives, they are estimated to have a global spending power of roughly USD$44 billion and are predicted to soon surpass Millennials as the most populous generation on Earth.

Amid the fast-changing and often confusing narrative about what makes the consumer, businesses are starting to realise that young people tend to have a greater influence on the way other consumers perceive or relate to brands.

Understanding Gen Z, including their preferences, habits and values, can position businesses for success in the decades to come. However, brands have found that it is incredibly difficult to connect with this demographic as Gen Zs are frequently misunderstood, especially by small and medium-sized enterprises (SMEs). In this context, marketing to generation Z and defining a winning marketing strategy becomes a key challenge and opportunity.


How To Make Sure You Are Marketing to Generation Z The Right Way
Avoid painting Gen Z with one brush

While a grasp of demographics is the first step towards understanding the Gen Z consumer, to reduce Gen Z (or any generation, for that matter) to the sum of their individual demographic categories and targeting them as a homogenous group would be folly. Brands today need to tap on behavioural, cultural and psychographic breakdowns in order to build a better connection with their Gen Z audience.

It is crucial for businesses to understand that Gen Z are diverse, perhaps more so than any previous generation on the planet. Gen Z-ers are also generally more inclusive and celebrate uniqueness.

These young consumers have a discerning eye for brand messaging and actions, and expect to see the same diversity and inclusion they experience in their homes and communities reflected in the businesses they support. This generation is also increasingly using the power of social media to shape corporate behavior.

For marketing to Generation Z, brands need to go beyond skin deep to create truly diverse and inclusive content that will resonate with Gen Z audiences. That means putting in the work for diversity and inclusion within their own organisation as well.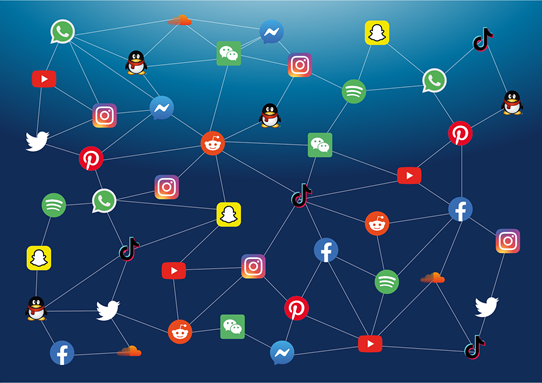 What makes marketing to Generation Z challenging? PHOTO: PIXABAY
---
From storytelling to story-making

Soon to be the most media-exposed generation to date, Gen Z can also be hard to impress. They thrive on authenticity, originality and culturally-relevant content.

Storytelling has long been used as a communication tool by brands to influence their audiences. When surrounded by an increasing amount of content clutter, stories are key to connecting brands with people across generations. But stories are dynamic and as people explore new mediums and engage with the world in innovative ways, a new evolution to storytelling for Gen Z is appearing on the horizon: story-making.

Businesses can empower their consumers to make their own stories and experiences. If storytelling is one-way communication, story-making is a participatory process, inviting companies and customers to build a brand's story together.

In this era of social media, transparency and fake news, this would deeply resonate with younger generations such as Gen Z, who have grown wary of traditional brand stories and want authenticity alongside advertisements and related content.

SMEs can easily tap on the popularity of platforms like TikTok, which allows content creators to be authentic about telling their stories and engaging communities.

By enabling users to create their own unique content or interpretation of a brand campaign, users get a sense that they are part of the brand, turning them into authentic and powerful brand ambassadors.

Brands can find synergy and alignment with TikTok users, leveraging the platform's diverse creator community to develop authentic and creative content through collaborations.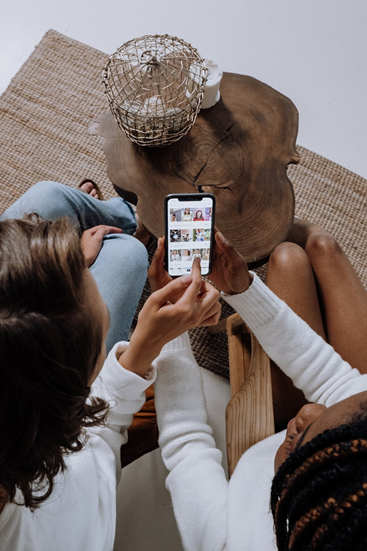 For marketing to Generation Z, brands need to create truly diverse and inclusive content. PHOTO: PEXELS
---
Craft better experiences by embracing video

No one person consumes media in the exact same way as the next. This is nowhere truer than with Gen Z, whose amount of time spent connected surpasses all other generations.

For Gen Z, the role of video cannot be underestimated. They view significantly more video content on platforms such as TikTok than other cohorts.

Research by McKinsey revealed that 70 per cent of Gen Z-ers within the Asia Pacific region learned about new brands via video-based social media at least once a month, compared to Millennials (58 per cent) and Gen X-ers (46 per cent).

Additionally, it is not true that Gen Z have short attention spans. They are not distracted or short on attention, they are simply bored. Insincere, inauthentic content, or lacklustre, disruptive advertisements are seldom tolerated by this audience.

It is high time for SMEs to strengthen their digital marketing capabilities, whether real-time or curated, in order to engage with consumers in a different way. Video has quickly risen through the ranks of digital marketing methods over the past few years. In fact, nearly 9 in 10 businesses use video as a marketing tool today, according to a research conducted by TikTok in 2019.

The good news is that digital platforms like TikTok are increasingly offering support for brands and SMEs to get started. With TikTok For Business, local and regional SMEs can be empowered with the tools to be discovered and to connect with the broader communities around them. Brands have the opportunity to turn traditional marketing on its head and truly engage with Gen Z by embracing video in their marketing strategies.

Young people, and especially Gen Z, are the zeitgeist of today's societies. As an emerging engine of growth for decades to come, the limelight on Gen Z will bring both challenges and equally attractive opportunities for companies. Gen Z-ers are understandably inundated with choices in terms of how they consume different types of media, but as with any other audience, the defining principle for brands is how to not only reach them with their marketing, but to make a lasting impact through authenticity.
Resources:
This article originally appeared in the Entrepreneur's Digest print edition #94 and has been edited for clarity, brevity and for the relevance of this website.
---
About the Author


Chew Wee Ng | Head of Business Marketing, Southeast Asia | TikTok

Chew Wee helps businesses of all sizes grow using TikTok's proprietary technology and marketing solutions. She has managed brands across technology, banking, government and media industries, spanning the Asia Pacific and North America markets. She is passionate about building teams, helping businesses leverage the power of digital technologies and driving diversity and inclusion in the media industry.