An Institute of Mental Health (IMH) study published in 2018 showed that one in seven people in Singapore would experience a mental health condition in their lifetime. Particularly, research shows that 86.5% of employed people do not seek help for mental health in Singapore because of the stigma around it.

A 2017 Public Attitudes Survey by the National Council of Social Service (NCSS) found that one in two people admitted to having little knowledge of mental health conditions. Nevertheless, four in 10 expressed views like, "Lack of discipline and willpower is one of the main causes of mental health issues", or "Persons with mental health issues should not be given responsibility."

These are gross misconceptions. There are multiple "inner" and "outer" factors influencing mental health. It cannot be reduced to "choice" or "attitude". Is it surprising, then, that the same study found that almost one in two Singaporeans were unwilling to work with persons with mental health issues?

What can be done to destigmatise mental health in Singapore? How should a safe space for workplace mental wellness be nurtured?

Hush TeaBar is Singapore's first silent tea bar, a social movement bringing experiential sessions led by the deaf on self-care, resilience and inclusion to workplaces and schools. Besides the deaf, Hush TeaBar intentionally employs people with a history of mental health issues. The following are learnings that have guided Hush TeaBar in cultivating a safe space for employees.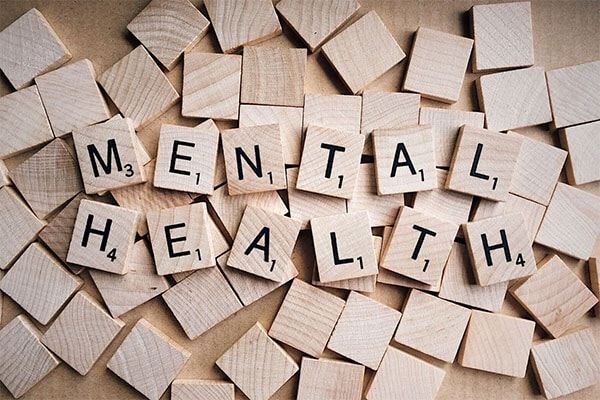 What is the state of mental health in Singapore? PHOTO: PIXABAY
---
Workplace mental health in Singapore: Policy and programmes
According to a study by HR consulting group, Aon Hewitt, seven out of 10 employers recognised the impact of mental health on productivity. However, only 51% have implemented wellness programmes, while 38% indicated no plans to do so. Policy change is a necessary first step.

As a Nominated Member of Parliament, Hush TeaBar's founder, Anthea Ong, has called for mental wellbeing to be a "whole-of-government priority".

Organisations could start with removing the requirement to disclose personal mental health history in job applications. To promote a culture of mental wellness, employees should not be asked about their history or made to fear that they may be "found out".

In May 2018, Anthea and 25 C-suite leaders from DBS, Dow, Accenture, PWC, Johnson & Johnson, etc, co-founded The WorkWell Leaders Workgroup. This ground-up initiative promotes workplace mental health as a leadership priority where they share and co-create inclusive practices and programmes.

These include having training managers create open communication channels, where employees may share their mental health concerns and receive peer support training. Counselling or coaching and mental health workshops could be part of employee-assistance programmes. Hush TeaBar, for example, has partnered with Shan You Counselling to provide counselling for employees.
Role modelling and employee-led initiatives for workplace mental health in Singapore
Role modelling where leaders share about their mental health struggles can help to destigmatise mental health and spark ripple effects throughout an organisation and beyond.

Hush TeaBar was founded out of Anthea's own brush with depression when her world collapsed 13 years ago. Her candidness with her experience has inspired passionate people living with mental health conditions to volunteer or work at Hush TeaBar. Hush TeaBar practices flexible work arrangements to accommodate different needs.

At Hush TeaBar's weekly team huddle, employees would check-in with one another. They set aside time for silence, doing qigong or breathing exercises. They also explore activities together, like crafting or flower arrangement.

Admittedly, in the eagerness to "get down to business", they sometimes forget to pause. Nonetheless, they continue to make the effort to maintain this employee-led initiative of holding a safe space for one another.
Ground rules and shared agreements
Safe spaces are built on consent and trust, and ground rules help to set boundaries and reminders. Employers can refrain from sending work-related messages to their employees after work hours on weekdays and all-day on weekends. Employees also hold each other accountable with a set of shared agreements led by Dr Edwin Ng, Hush's Lead Partner.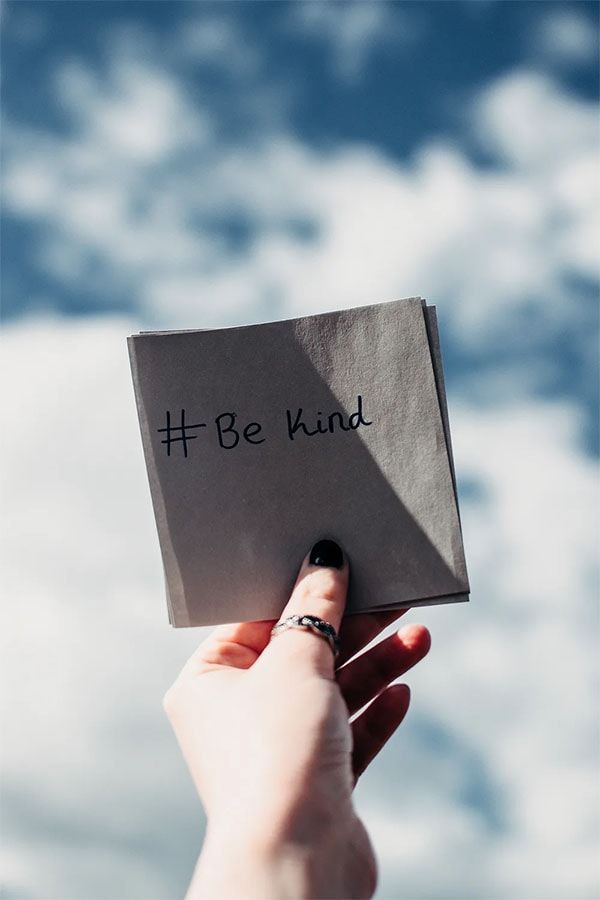 PHOTO: PEXELS
---
For example:

Practice Self-Focus: Attend to your own experiences. Do not make assumptions about the experience of others. Use "I" language when addressing conflict.

Be Mindful of Your Expression: Avoid sexist/homophobic/ racist/ableist expressions. Some expressions you are used to may not be interpreted the same way by others.

Understand the Difference between Intent and Impact: Try to understand and acknowledge impact. Denying the impact of something said by focusing on intent is often more destructive than the initial interaction.

When addressing mental health, avoid saying "People with depression are like that…". Instead, try saying, "In my experience I've felt that...". Being mindful of the words one expresses helps to minimise harmful effects.

For instance, a joke about someone "escaping from IMH" may seem harmless because it is said without ill intention. However, a colleague who could be seeking treatment at IMH may be impacted by this comment, feeling shameful about their treatment. Recognising the difference between intent and impact encourages accountability and considerate behaviour.
A garden for flourishing
Creating a safe space is like tending a garden. Flowers and sweet fruits would arrive as a natural consequence of our care, patience, and trust. By attending to safe spaces, workplaces can flourish like bountiful gardens.

Every employee is a member of society. Therefore, it is clear that a caring, inclusive, innovative and resilient Singapore can only come from caring, inclusive, innovative and resilient workplaces.
Resources:
This article originally appeared in the Entrepreneur's Digest print edition #89 and has been edited for clarity, brevity and for the relevance of this website.
---
About the Author
Anthea Ong | Nominated Member of Parliament | Founder, Hush TeaBar

Anthea Ong is a Social Entrepreneur, Life Coach and Author of 50 Shades of Love. Besides the WorkWell Leaders Workgroup, she also co-created A Good Space, a community of community builders addressing diverse social issues through service and mutual aid.
Dr. Edwin Ng | Lead Partner, Design & Facilitation and #YoungXHush | Hush TeaBar

Dr. Edwin Ng has published scholarly and media commentaries about the ethical, social and transformative aspects of mindfulness practice. He has run workshops in Australia, the US and Germany. Edwin left academia for his own healing, with new learnings and learners.