At first glance, the COVID-19 crisis seems like bad news for small and medium-sized enterprises (SMEs) looking to expand into new markets. Cities worldwide are still in lockdown; civil and commercial transportation are experiencing delays and global supply chains have been disrupted. Naturally, most SMEs would want to cut back on costs and put any expansion plans on hold.

However, it is not all doom and gloom as technology has given SMEs many reasons to hold out hope. Despite business disruptions and movement restrictions, the borderless nature of technology has allowed SMEs to grow their brand and reach new customers.

And now is the best time for SMEs to make a major move in this direction. The Singapore Government has rolled out a slew of incentives like the Digital Resilience Bonus and the Enterprise Development Grant, to help SMEs leverage digital technology to reach new markets. Industry players have also followed suit, with The FinLab launching an online platform to provide SMEs with digitalisation strategies, tools and knowledge.

Using technology to reach new markets will only become more commonplace. The question is not whether SMEs should do so, but how best to. Here are three ways to start.
Regional Expansion of SMEs: How to Start
E-commerce platforms allow for expansion to new markets without a physical presence

The COVID-19 crisis is a turning point for e-commerce in the region as consumers are steadily becoming accustomed to shopping online amid movement restrictions. Online sales made up 24.5% of Singapore's total retail earnings in May 2020, up from 8.5% in March and 5.8% in January. SMEs can tap on this increased digital footprint and leverage e-commerce solutions to penetrate new markets.

The beauty of going online is that SMEs can expand overseas but still circumvent the hassle of registering a local company, hiring a local team and other additional tasks.

On this point, SMEs would do well to look out for e-commerce solutions that encompass these aspects:
Solutions with expertise in the different overseas markets and know-how of consumer behaviours in those markets

Solutions with strong partners in overseas markets

Solutions covering the entire e-commerce value chain, from marketing to inventory to warehousing and fulfillment. SMEs can then streamline their e-commerce operations to increase customer satisfaction and smoothen business management.
Synagie is an example of a solution that covers many of these areas, enabling SMEs to expand digitally across borders with the relevant support. SMEs looking to set up their own e-commerce sites could also consider Shopmatic.

With Shopmatic, SMEs are able to create online sites from pre-defined templates. It also lists created sites on e-commerce marketplaces, allowing SMEs to reach international markets without the need to have a physical presence.


Join a community with like-minded partners to expand networks

A fast way for SMEs to expand overseas is to partner businesses that are already operating in the market of choice. SMEs can reach overseas customers quickly and possibly without even being physically there.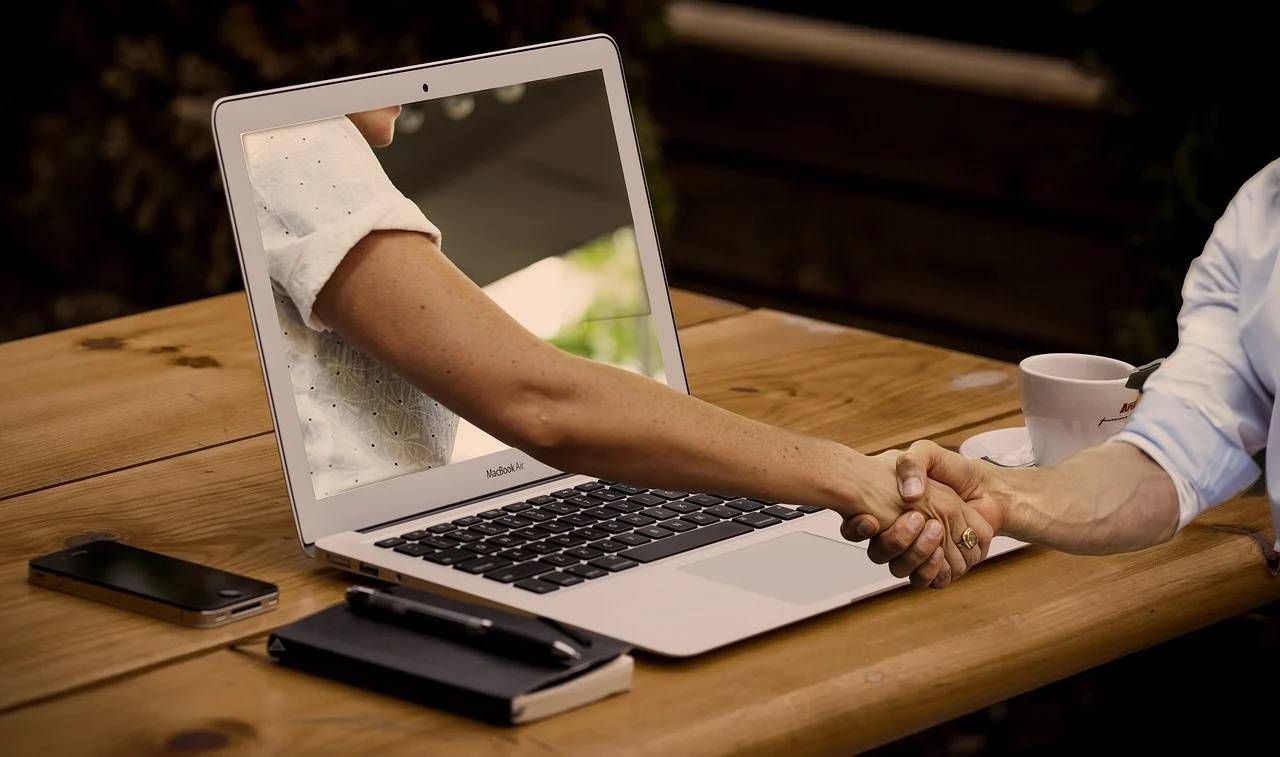 Having a strong partner makes regional expansion of SMEs a lot easier. PHOTO: PIXABAY
---
However, finding the right partner is no easy task, especially for SMEs that are just beginning their foray into overseas markets.

A good place to start is to join a business community with other like-minded SMEs. Through a community, SMEs would be able to connect with other members who already have connections overseas, or are selling similar products in overseas markets. With these connections, SMEs will be able to tap on the networks of other contacts to facilitate their expansion abroad.

Platforms such as The FinLab Online help SMEs to connect with other SMEs across ASEAN with similar interests in digitalisation and regionalisation. The FinLab Online allows SMEs to connect with relevant technology solution providers, learn from industry experts in the region, and get guidance on digitalisation and expansion strategies.

By participating in such communities, SMEs can grow their networks and obtain localised knowledge for their regional expansion plans.


Push out localised content on digital platforms

The world is increasingly consuming digital content online. As such, SMEs have to find a way to get their content out there in order to stay relevant. Creating and putting out online content is a cost-effective way to reach overseas customers. This is especially important for SMEs that are beginning their foray into overseas markets as they will need to promote themselves to a new population of consumers.
For regional expansion of SMEs, businesses will have to go "local" PHOTO: PIXABAY
---
But it is not sufficient to just put out content online. SMEs will have to go "local" and create content that resonates with consumers in their market of choice – who may have different preferences from consumers in Singapore. Research is key and this will help SMEs to understand their target audience and discover the language that their audience speaks.

Alternatively, SMEs can engage digital marketing solutions with experience in content creation for different markets. Some examples include AImazing, Affable.ai and Offeo.

With Singapore's small domestic market, SMEs have to look beyond its shores to expand and tap on the region – one of the fastest growing consumer markets in the world. This will become increasingly important as Singapore's population is set to shrink without immigration. Amid growing global headwinds, SMEs will do well to invest in ASEAN for long-term growth.

Digitalisation and regionalisation are here to stay, and SMEs will need to hop onto the bandwagon to remain sustainable.


Resources:
This article originally appeared in the Entrepreneur's Digest print edition #93 and has been edited for clarity, brevity and for the relevance of this website.
---
About the Author
Gladys Ng Kai Xin | Project Manager | The FinLab

Gladys is a project manager at The FinLab, and a FinTech and Innovation Manager in United Overseas Bank (UOB). Founded in 2015, The FinLab is an innovation accelerator powered by United Overseas Bank (UOB). At The FinLab, Gladys has supported SMEs by helping them scale across ASEAN by connecting them to industry experts, mentors and facilitating the right technology solutions to power their growth, maximise their efficiency and enable long-term success.