The downturn brought on by COVID-19 offers businesses an opportunity to evaluate their strategy and work processes. Sembcorp participated in a recent webinar that discussed how sustainability not only brings environmental benefits, but also operational efficiency and growth opportunities.

Mr Lim Yeow Keong, Sembcorp's Senior Vice President of Singapore and Southeast Asia (Energy), shared how Sembcorp's urban sustainability solutions have helped customers unlock value. "We are proud to be working with customers in providing green solutions across energy, water and waste."

"Our solutions have commercial outcomes – they help customers reduce costs. In some cases, our customers wanted to differentiate themselves, especially when pitching for jobs with companies such as the RE100s", he said, referencing the global initiative for businesses to commit to using 100 per cent renewable energy.


Benefits of renewable energy in Singapore for businesses
Addressing the misconception that sustainability requires big spending with little results, Mr Lim explained that Sembcorp has been able to help customers understand their baseline water and energy consumption, identify solutions and then implement these solutions with targeted outcomes. "If you can be green and at the same time, profitable, why not?" he quipped.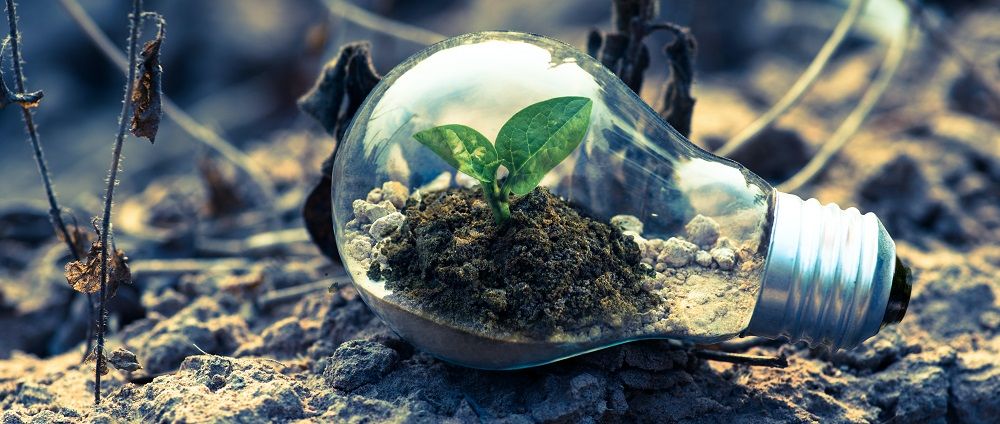 A common misconception is that using renewable energy in Singapore requires big spending with little results. PHOTO: UNSPLASH
---
He added that Sembcorp's urban sustainability solutions are scalable and customisable for customers, ranging from consumers to businesses big and small. These include distributed energy solutions such as rooftop solar panels. With a build own-operate model, Sembcorp builds and owns the solar infrastructure, while customers get to use green energy that costs less than power procured from the national grid.

To enable companies to track the results of their sustainability investments, Sembcorp provides customers with a dashboard that presents data on their carbon footprint abatement, consumption of energy and water, as well as solid waste and recycling tonnage.


Sembcorp: Leading the way for renewable energy in Singapore
The visual data enables facility managers to identify areas for improvement and allows companies to showcase their green efforts. Another solution offered by Sembcorp is its Renewable Energy Certificates (RECs) aggregator platform, the first of its kind in Singapore that enables customers to monetise their solar panels among other benefits.The platform also offers easy account management and sustainability reporting with real-time tracking of every REC transaction.

Giving an example of Sembcorp's solutions in action, Mr Lim shared how an F&B customer has been using Sembcorp's solutions to work towards its sustainability targets, one of which is to cut its carbon emissions by 80 per cent.

With rooftop solar panel installations and REC purchases, Sembcorp will also assist the customer to switch from diesel to cleaner gas sources to power its steam boilers. Additionally, Sembcorp's on-site water treatment and recycling technologies will enable the customer to use recycled water at a lower cost than NEWater in future.

For more information on the green solutions offered by Sembcorp, please email hello@sembcorp.com.
This article originally appeared in the Entrepreneur's Digest print edition #94 and has been edited for clarity, brevity and for the relevance of this website.
---
About Sembcorp Industries Ltd



Sembcorp Industries (Sembcorp) is a leading energy and urban development player, driven by its purpose to do good and play its part in creating a sustainable future. Leveraging its sector expertise and global track record, Sembcorp delivers innovative energy and urban solutions that support energy transition and sustainable development. Sembcorp has a balanced thermal and renewable energy portfolio of over 12,600MW, with more than 2,600MW of renewable energy capacity globally. For more information, please visit www.sembcorp.com