Singapore has started the re-opening of its borders. With eleven countries offering business travel options, more in the pipeline and a new pilot scheme offering reduced quarantine requirements, travel is starting a comeback. As the restrictions lift and opportunities start knocking, business leaders are asking two important questions: "Are we ready for restarting business travel?" and "Should we travel at all?"

As international travel restarts, there are reports that travellers are lacking the confidence to take the leap. However, this reporting may be oversimplified. Despite the reported lack of confidence, when Singapore announced the easing of restrictions to New Zealand and Brunei, there was nearly a 1,500 per cent increase in bookings overnight – we saw the same when the United Kingdom restrictions were eased with Portugal, with a 2,000 per cent increase. People managed to find their confidence when the right opportunity was presented.
Restarting business travel: Why travel?
When travel was impossible, organisations relied on using various video conferencing platforms to conduct business. Whilst video conferencing is preferable to none, there are many situations in which face-to-face communication is far more beneficial.

Face-to-face meetings are simply the most effective way to close business deals. A study by Oxford Economics found that the conversion rate of face-to face meetings is more than double that of virtual, as well as noting the knock-on benefits of meeting people that you would not meet on a Zoom call.

The element of human interaction brings better trust and confidence – both of which are hard to develop over the phone or through video – thus leading to improved business results.

It is clear that travel, when done well, could lead to tremendous benefits. If a critical business opportunity arises, would you be confident with securing the deal through Zoom?

Restarting business travel: What are the risks? PHOTO: PEXELS
---
Restarting business travel: How has travel changed?
Until 2020, most aspects of business travel simply required low-level management. Travel management was largely about controlling costs, with many other aspects of travel, such as health and safety, taking care of themselves. However, the pandemic has created a need for greater attention, not least for the everchanging risk situation. Business-as-usual travel now requires active management and continual review.

There are many points to be considered when planning a business trip now. Many are common sense, such as how essential the business trip is, what are the health risks involved and whether meetings could be conducted successfully through video instead.

Other points to consider include the logistical ease of the journey, whether travel on quieter routes would be possible and what happens if one was to get COVID-19 whilst travelling abroad?

However, surprisingly, regional travel by aircraft remains a relatively low-risk activity due to the combination of High Efficiency Particulate Air systems (HERA), regular disinfection of airports and aircrafts, and most importantly, when travellers take appropriate measures to protect themselves (i.e. wearing of masks and regular use of hand sanitisers).
Restarting business travel: Increased responsibilities of the company
With 34 per cent of business travellers feeling more stressed about travelling, businesses may need to do more to prevent burnout and attrition. Companies would also need to ensure that any necessary travel delivers results and is carried out in a safe manner.

With the benefits of travel well documented, it is important that the right travel choices are made. As a business leader, investments made to travel need to count. This may mean placing more focus on the reasons that employees are travelling and even how they are travelling – in some cases, looking towards lower cost alternatives.

Ensuring the safety of travellers forms part of a company's Duty of Care requirements to its employees. As Natasha Goh from law firm Harry Elias Partnership LLP explained, "A company who pushes an employee to travel to a high-risk country for work may be in breach of their duty to take measures that ensure the employee's safety and health."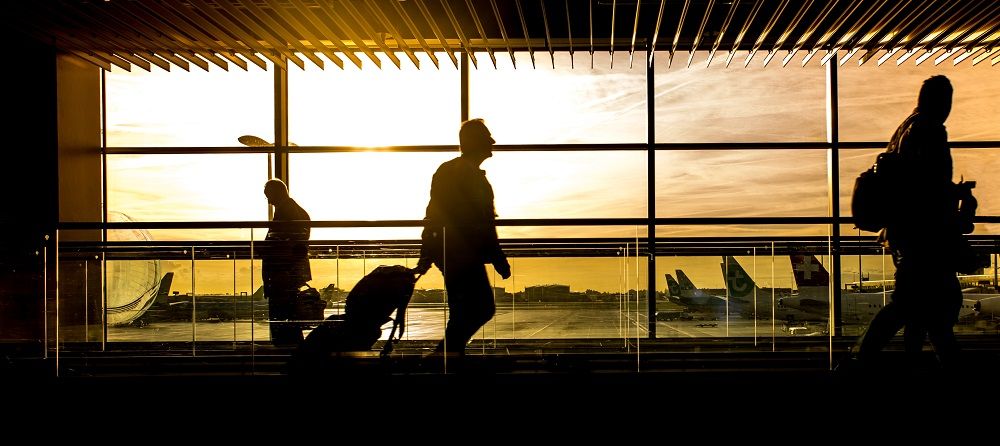 Restarting business travel: Will travel ever be the same? PHOTO: PEXELS
---
Restarting business travel: Good preparation is essential
More intelligence on the situation and flexibility with arrangements is key. Many business people will be keen to engage in face-to-face meetings knowing how effective they can be. However, at the same time, they would also need to have confidence that their travel arrangements are safe.

In the past, travel management for small and medium sized enterprises (SMEs) was often "someone's fifth or sixth responsibility". Now, travel management has become a big responsibility that requires travellers to be equipped beforehand with the necessary system, process, tools and information so that they are ready to travel when needed.

Technology can, of course, help in the current situation. There are solutions for almost all aspects; from travel policy management to ascertaining potential travel risks, as well as team monitoring and managing records.

The right technology can tie all these travel demands together, making it friendly and confidence-building for a company's travellers, and most importantly, a right fit for the business. The right solution may even help to reduce time spent on travel, even with current additional obligations, by moving the focus to the right things.

Business travel in today's "new normal" is going to be different. But, with internationalisation as a cornerstone to Singapore's growth, travel is something that many local businesses would need. Against this backdrop, it is essential that businesses assess how ready they are to travel in the current climate.
Resources
This article originally appeared in the Entrepreneur's Digest print edition #94 and has been edited for clarity, brevity and for the relevance of this website.
---
About the Author

Hugh Batley | Co-Founder | TruTrip


Hugh has travelled to the moon and back five times with the number of air miles he has covered travelling to 45 different countries – mostly with work. With a diverse career in Engineering (BAE Systems), Consulting (McKinsey & Company), Marketing (Lion & Lion) and now in Travel, as the co-founder of TruTrip. Hugh has first-hand experience of the good and ugly of business travel – especially as an SME, and is now passionately looking to build better, post-COVID-19-ready travel management solutions.