The COVID-19 outbreak has completely changed the way we live, the way we do business and the way our economy functions as a whole. Many countries are still in lockdown. More people are being asked to work from home, and video conferencing and Zoom have replaced face-to-face interactions.

With so many people being asked or choosing to spend the majority of their time at home, it has been an especially difficult time for many small businesses.

But there is one business model that is booming in the midst of the coronavirus crisis, and that is home delivery.

More consumers than ever are turning to delivery services to get the products they need. For example, downloads of the grocery delivery app, Instacart, increased by a whopping 218 per cent from February – before the pandemic really hit in the United States (US) – to March, when stay-at-home orders started to roll out across the US. In order to continue to drive sales, businesses should definitely consider pivoting their operations and moving towards a delivery model to better serve their customers.

But how, exactly, does one do that? Let us take a deep dive into how business owners can run a successful delivery company during the COVID-19 crisis, and continue to drive sales and revenue as we navigate the new normal.
Guide to running a delivery company in times of crisis
Figure out how to pivot your business model to delivery
If delivery is uncharted territory for you, the first step to running a delivery company successfully is to figure out how to pivot your current business model.

Successfully pivoting to delivery is going to depend on your business, your customers and your bandwidth. However, some questions you might want to keep in mind when figuring out your delivery strategy include:
How will we deliver to our customers? Are we planning to partner with a third-party delivery service or are we going to handle deliveries in house?



Are we going to be delivering our full product offerings or selected products? For example, if you are a restaurant, are you going to be offering your full menu for food deliveries or a limited menu of delivery-only items? Or, if you run a chain of grocery stores, are you going to list every item in your store for delivery or are you going to focus your delivery service on surplus inventory?



What additional support do we need to pivot to delivery services (for example, additional staff, delivery bikes or vehicles, packaging, etc.)



What kind of opportunity does delivery add to my business? For example, if the majority of your customers are within a five-mile radius of your business, there would be a lot of financial opportunity in delivery services. But if your customers are spread throughout the country, building an e-commerce website and providing shipping services for your products might make more sense.



How has COVID-19 affected running a delivery company?
---
Handle the logistics
Once you have figured out how to pivot towards delivery, it is time to tackle the logistics of adding delivery services to your business.

While every business will have different logistical issues, some of the logistical tasks you will definitely want to tackle before launching delivery services include:


Your delivery business is not going to be sustainable if you are spending more money to deliver your products to your customers than what you are making on each sale. Having a positive cash flow is necessary for it to work.

Look at all the costs associated with making deliveries (including gas and labour) to determine the minimum order amount and maximum delivery area that makes sense for your business.

So, for example, you might deliver within a five mile radius for orders over $15, and any orders below $15 or outside of your delivery area would only be eligible for pick-up or take-out.


Adjust your inventory and supply chain management as necessary.
When you move your business from an in-person to a delivery model, you might need to adjust your inventory and supply chain management to support your new business needs.

For example, if you run a clothing boutique, you are not going to need as many in-store display items (such as hangers or racks), but you are going to need more boxes and bags to package your deliveries.

If you are a restaurant that is shifting towards a limited delivery menu, you are going to need to adjust your ingredient orders to support your new dishes.


Just like how your supply needs may change when you pivot to delivery, so might your staffing needs.

As you move towards a delivery model, look at your current staffing and scheduling and determine how you will need to adjust to support your delivery services (for example, hiring delivery drivers or scheduling more staff to fill delivery orders during busy shifts).


Look into additional insurance needs.
If you are going to be handling deliveries in-house and transportation was not a part of your prior business model, you may need to get additional insurance coverage to cover yourself and your business in the case of an accident or injury. Talk to your insurance company to see which option is the best fit for your business.
Develop a system for managing delivery orders
When it comes to deliveries, there are a lot of moving parts. There is a need to keep track of orders, collect payment, assign orders to delivery drivers, and make sure that each order makes its way to your customer quickly, efficiently, and with each item they ordered and paid for.

Without a clear system in place for managing delivery orders, things can quickly devolve into chaos.
Which is why you need a system in place from the get-go. Before you launch your delivery services, you need a clear plan in place for:
How customers submit orders (Will you be taking phone orders or should customers place delivery orders on your website?)



How customers submit payment



How orders are fulfilled (Who is in charge of fulfilling orders as they come in? How long are you estimating it will take to fill orders?)



How to assign delivery times



How to check that orders are accurate before they are sent out for delivery



How to assign orders to delivery drivers



How to confirm that orders are delivered and received by the customer



Once a delivery system has been developed, it is important to make sure the necessary technology is implemented (for example, secure payment processing or an order processing system) and staff are trained. That way, when you launch your delivery service, everyone knows exactly how to take, fulfil and deliver orders to your customers.
Spread the word about your delivery services
Running a delivery company successfully is impossible if no one knows you are offering delivery services. So, one of the most important aspects of launching delivery? Getting the word out.

If you want your delivery services to take off, you need to let people know that you are offering delivery. If you have been closed, email your customers to let them know you are reopening as a delivery service. Share discount codes on your social media profiles to encourage your customers to order deliveries.

Look for creative ways to generate buzz around your new delivery services, such as partnering with other small business owners to deliver local product packages or offering free delivery for frontline healthcare workers.

The point is, a clear marketing strategy is a key part of building any successful business. If you want your delivery service to succeed, you need to spread the word to as many customers as possible.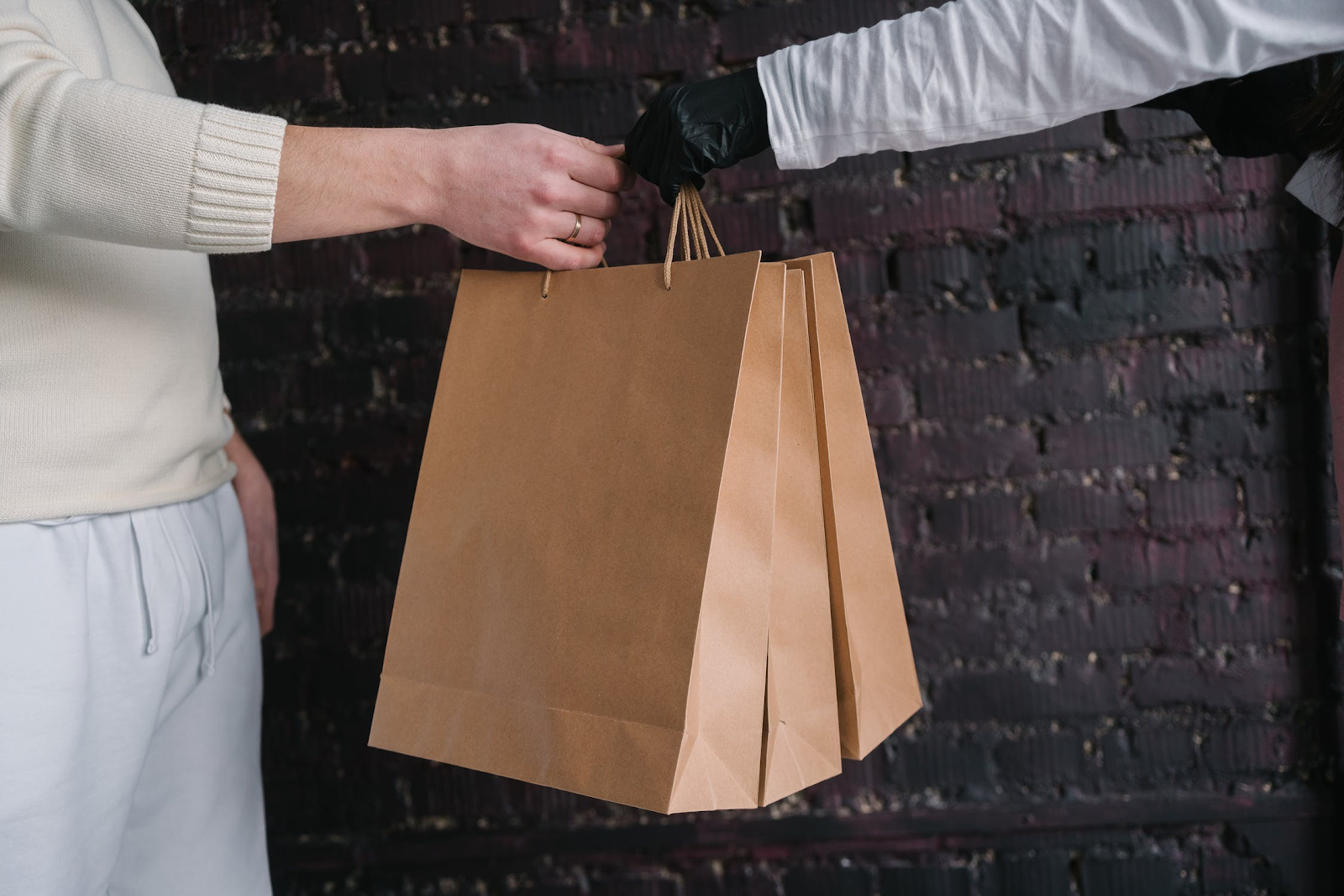 Safety of customers and staff comes first, when running a delivery company during COVID-19.
---
Implement safety measures for your customers and delivery staff
The well-being of your customers and delivery personnel needs to be top priority when you are delivering in the midst of the coronavirus pandemic – and that means taking the necessary safety precautions to protect them.

Make sure your team is practicing social distancing and employing proper sanitation measures when fulfilling delivery orders. Provide face masks, hand sanitiser and gloves to your entire delivery staff. Offer contactless delivery options to minimise exposure between delivery personnel and customers.

In the midst of the coronavirus pandemic, one cannot be too safe, so make sure to take heed of the safety precautions recommended by the local authorities and the World Health Organisation in order to protect yourself, your staff and your customers.
Deliver your way to a more sustainable business
There is no denying that small businesses have been hit hard by COVID-19. But by adding delivery services to your current business model, you can build a more sustainable business to carry you through these uncertain times and emerge stronger on the other side.
This article has been edited for clarity, brevity and for the relevance of this website. A version of this article was originally published by Hourly.io on its corporate website in January 2021.


Read More:


---
About the Author

Deanna deBara

Deanna deBara is a freelance writer who recently made the move from sunny Los Angeles, California to Portland, Oregon. She loves waffles or all-things-Harry Potter. When she's not busy building her business or typing away at her keyboard, she enjoys spending time hiking in the Pacific Northwest, traveling with her soon-to-be husband, or doting on her dog.