The current business environment presents both challenges and opportunities for employers. The pace of innovation and emergence of disruptive technology are changing the nature of jobs.

In facing these challenges, employers are rethinking their talent management and skills development strategies so that their employees are ready to support their company's transformation.

Many employers are looking at future skills needs, identifying existing skills gaps within their companies and investing more resources in upskilling their employees. Employees are becoming increasingly aware of the need to keep their skills up to date and workplaces with strong cultures of learning are becoming key factors for talent retention.

Small and Medium-sized Enterprises (SMEs) such as JEP Precision Engineering Pte Ltd and APRO Asian Protection Pte Ltd have found that championing skills development and learning in the workplace have greatly benefitted their companies.

Both companies received the SkillsFuture Employer Awards 2018 which recognises them as proactive employers that champion skills development and their employees' continual growth.


Skills development in Singapore: Improving productivity through reskilling
JEP Precision Engineering Pte Ltd believes in investing in its employees who share its passion for the industry. The company's philosophy of skills deepening and productivity improvement is the core of its human capital development strategies.

It continuously prepares its employees through on-the-job and classroom-based training programmes so that they are able to pick-up the latest and most relevant skill sets required of their jobs.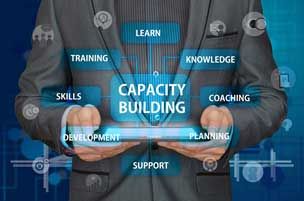 Re-imagining skills development in Singapore. PHOTO: PIXABAY
---
Some of these skills include technical skills in operating machines and manufacturing processes, digital skills, and skills in monitoring and interpretation of system performance metrics and analytics which allow them to identify production bottlenecks and improve manufacturing productivity.

Mr Andy Luong, Chief Executive Officer of JEP Precision Engineering, said, "As a company in the manufacturing sector, the challenge is that most entry-level workers have limited skill sets. In meeting that challenge, we partnered with external institutions to develop and refresh the technical skills that meet the industry's changing needs.

The SkillsFuture Employer Award has given JEP a national recognition for its effort in skills deepening and productivity improvement. It helps us to improve our business outlook as we are constantly looking for ways to improve ourselves. Winning an award builds recognition."
Skills development in Singapore: Working with partners to plug skills gaps
Another SkillsFuture Employer Awards winner, APRO Asian Protection Pte Ltd, goes beyond its own talent planning and actively contributes to the development of skilled manpower within the larger security industry through tripartite committees and industry associations.

It strongly believes that it is important for its security officers to acquire new skills and deepen existing competencies especially in innovation and technology related to issues such as bomb threats and fire.

APRO believes that this is the future of the industry, and training and continuing education will be a pivotal element to ensure the security workforce keeps up with the changing industry landscape. Training has been important for APRO to engage their employees and to provide meaningful and fulfilling careers for them.

This belief has translated to tangible outcomes for the business, with security officers achieving an average employment tenure of five years, in an industry otherwise characterised by high employee turnover rates and low skill sets.

"Winning the SkillsFuture Employer Award in 2018 was extremely gratifying for us, endorsing our decades-long commitment to both improving the skills and competencies of our employees to better service the needs of our customers; and improving the overall quality of the broader security industry," said Mr Lee Hock Guan, Managing Director of APRO.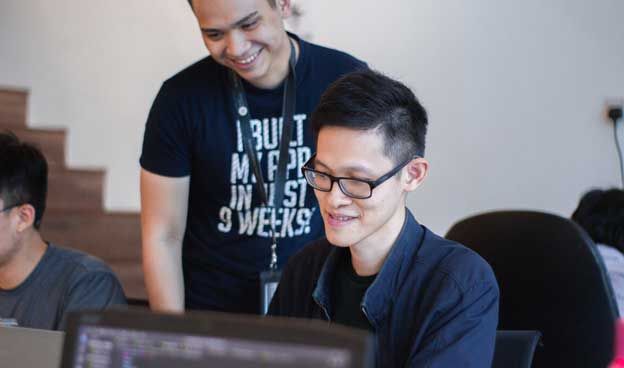 Skills development in Singapore is essential for businesses to stay competitive.PHOTO: UNSPLASH
---
Skills development in Singapore: Annual SkillsFuture Awards recognise exemplary employers and individuals
The SkillsFuture Employer Awards recognises employers who are exemplary in developing the skills of their employees throughout their careers. It is a tripartite initiative, with evaluations made by a judging panel comprising representatives from the industry, the National Trades Union Congress, and Workforce Singapore.

There are two categories under the SkillsFuture Employer Awards - SkillsFuture Employer Awards for SMEs and SkillsFuture Employer Awards for non- SMEs - to give due recognition to the organisations' efforts in supporting the SkillsFuture movement and investing in skills development of their employees.

Individuals, companies, trade associations and chambers, and unions are welcome to nominate organisations for the award. Organisations may also apply for the award themselves.

SkillsFuture Singapore also offers the SkillsFuture Fellowships which recognise individuals who have developed skills mastery, mentor and develop others, and champion lifelong learning. Award recipients will receive a monetary award of S$10,000 each to support their continual journey towards skills mastery in their respective fields.

Employers, trade associations and chambers, and unions are welcome to nominate suitable individuals for the SkillsFuture Fellowships and individuals may also apply for the award themselves.

Applications for both awards opened in December 2018. Those interested can visit the SkillsFuture website at skillsfuture.sg/fellowships and skillsfuture.sg/employerawards.
This article was contributed by SkillsFuture and was first published on SgSME on 30 November 2018, and in the Entrepreneur's Digest print edition #83 and has been edited for clarity, brevity and for the relevance of this website.