The global pandemic has driven an abrupt and unprecedented shift to remote working and companies of all sizes have had to adapt to this new way of working almost overnight.

Although many organisations had begun the transition to become cloud-first and remote-first even before COVID-19, this is a process that requires significant time and investment. It is commonly assumed that large organisations are the most technologically equipped to support a distributed workforce, while small and medium-sized enterprises (SMEs) tend to lag behind when it comes to technology adoption, but is this really the case?

To better understand how prepared organisations were in preparing for the hybrid and flexible work environment that is here to stay, Cisco commissioned a survey of over 3,000 IT leaders across 21 markets globally in a report titled Future of Secure Remote Work.

The survey included over 1,900 respondents across 13 markets within the Asia Pacific region (APAC), Japan and China, of which over 800 were from either small (1-249 employees) or medium-sized companies (250-999 employees).
SMEs are not going back to the way things were pre-pandemic
The report revealed that remote working reached unprecedented levels at the height of the pandemic, with 55 per cent of small businesses and 54 per cent of medium businesses in the APAC region having more than half of their workforce working remotely, compared to 18 per cent and 20 per cent respectively before COVID-19.

32 per cent of small businesses and 36 per cent of medium businesses expect this to continue post-COVID-19, almost twice the pre-pandemic figure.

At the outset of the pandemic, over half of SMEs were only somewhat prepared for this transition (57 per cent of small businesses and 54 per cent of medium enterprises), while 8 per cent of small businesses and 6 per cent of medium enterprises were not prepared to support the shift to remote working. This situation sent many cybersecurity and IT workers into overdrive in order to adapt.

Interestingly, the overall level of preparedness among SMEs in the APAC region is also similar to larger organisations in the region. 51 per cent of large enterprises were somewhat prepared, while 6 per cent were unprepared to make the accelerated transition to remote working at the outset of COVID-19.
The Future of Work is Hybrid: Tackling cybersecurity challenges
Globally, companies experienced a jump in cyber security threats or alerts during the pandemic as malicious actors tried to take advantage of potential security gaps, with users accessing corporate networks and cloud applications remotely.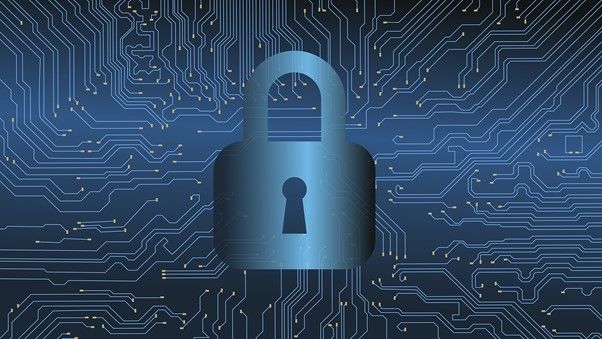 The future of work is hybrid: Prioritising cybersecurity is key. PHOTO: PIXABAY
---
The APAC region is no exception, with 62 per cent of small businesses and 75 per cent of medium enterprises experiencing a jump of 25 per cent or more in cyber threats or alerts since the start of the pandemic. This figure is slightly higher within the APAC region across all organisation sizes (69 per cent) when compared to the global average (61 per cent), making it the region with the largest percentage of organisations to experience this increase globally.

With more employees connecting to corporate systems remotely, secure access – defined as the ability to securely enable access to the enterprise network and applications for any user, from any device, at any time – has become a top cyber security challenge for SMEs.

Other concerns raised by SMEs include data privacy (57 per cent of small businesses and 59 per cent of medium enterprises) and protection against malware (51 per cent of small businesses and 54 per cent of medium enterprises).


Technology adoption and prioritisation
Fortunately, the report also showed that cyber security now tops corporate priorities as businesses of all sizes prepare for a hybrid work ecosystem. 79 per cent of small businesses and 88 per cent of medium enterprises in the APAC region said cyber security is now extremely important or more important than before the pandemic.

However, while nearly all SMEs (96 per cent of small businesses and 98 per cent of medium enterprises) have made changes to their cyber security policies to support remote working, they are less likely to keep the policy changes permanent. Only 35 per cent of small businesses and 39 per cent of medium enterprises said that more than 30 per cent of the changes are permanent, compared to 51 per cent of large enterprises.

Cyber security has historically been overly complex, and the findings highlight how further education and better security solutions that are simple, easy to use and seamless are needed. Over 60 per cent of SMEs within the APAC region said that a lack of employee awareness or education was the biggest challenge faced with reinforcing cyber security protocols for remote working, followed by having too many tools/solutions to manage (52 per cent of small businesses and 54 per cent of medium enterprises).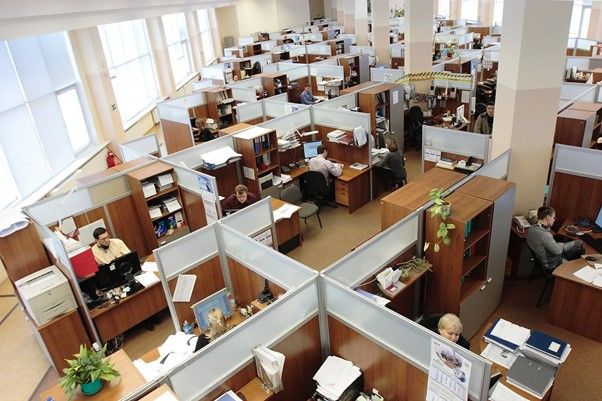 The future of work is hybrid, not completely remote. PHOTO: PIXABAY
---
Preparing when the future of work is hybrid
The disruptions brought about by the pandemic have accelerated the digital transformation of some SMEs that have yet to fully embrace the trend before.

The report revealed that SMEs within the APAC region are not far behind their larger counterparts in preparing for remote work during the COVID-19 crisis. However, there is a clear opportunity for them to evolve their long-term technology strategy in order to reinvent and rescale through digitalisation, and become more resilient and adaptable to future crises or market changes.

With SMEs being particularly strapped for time and resources, one option that could be considered is to work with a trusted technology partner that will be able to meet their end-to-end technology needs. This will enable SMEs to focus on the core of their business: providing the best possible outcomes for their customers.

Moving forward, companies of all sizes must create flexible, safe and secure hybrid work environments for employees moving on and off the network with similar levels of protection. Cyber security, networking and collaboration can no longer be seen in silos, they must work hand in hand to empower distributed work.

As SMEs navigate the changes of a post-COVID world, IT investments cannot be made in a vacuum and cyber security should be the foundation behind the success of any digitalisation effort that enables SMEs to reach their full potential.
This article has been edited for clarity, brevity and for the relevance of this website.
Read more:
---
About the Author

Bidhan Roy | Managing Director, Head of Commercial & Small Business | Asia Pacific, Japan & Greater China (APJC) | Cisco

Bidhan heads the Commercial and Small Business division at Cisco within the Asia Pacific region, Japan and Greater China. He is responsible for driving the company's regional strategy. He has more than 20 years of IT management experience, spanning business transformation, M&A, strategic planning, partner lifecycle and stakeholder management. Bidhan holds an Executive MBA from Harvard Business School and has called Singapore home for the last 10 years, where he resides with his wife and 12-year-old daughter.