As lockdown measures were enacted all over the world, travel and commutes to workplaces were stopped, completely redefining the way we work. However, we adapted and began to work remotely en masse.

Today, as remote work has proven effective and become the norm, it is clear that the traditional workplace as we know it is quickly losing relevance.

The ubiquity of the internet has changed the way we work. Increased interconnectivity has meant that small and medium-sized enterprises (SMEs), whether they be fledgling start-ups or family businesses, are no longer restricted by the constraints of geography.

Especially for Singapore SMEs, this connected future looks bright. Beyond the fragmented Southeast Asia region, there is a curious world at their stage, enthralled by novel ideas and solutions. Video communication is just one of the tools at their disposal to help SMEs go beyond borders and shine.

Through video conferencing solutions, SMEs are able to engage with partners and employees from different countries more often, without the hassle of travel.

As the workplace loses relevance, video conferencing solutions have provided a platform for businesses to connect remotely, bridging remote teams and stakeholders across countries and allowing them to meet, hold events, brainstorm, undergo training, and much more – all from the comforts of home.

This opens up plenty of new doors for SMEs as they strive to do business both locally and abroad, thus empowering them in many different ways.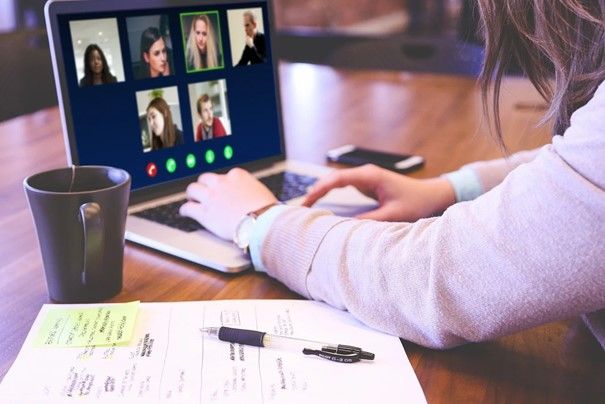 Video conferencing solutions have provided a platform for businesses to connect remotely. PHOTO: PIXABAY
---
Video conferencing solutions as a door to the world
Video communication streamlines the human resource process. Instead of having to meet potential hires or partners in person, they can be reached through video. Going beyond the initial assessment, this means that SMEs can pick from an international pool of talent for employees that fit their requirements.

The process of expanding their offerings from Singapore to Southeast Asia and beyond becomes smoother, as SMEs gain access to satellite teams with deep contextual knowledge of the ground to support these offerings in new areas of operation.

Through the use of communication tools, costs can also be saved on business infrastructure. As remote work has shown to be effective during this pandemic, the need for the physical workplace is diminishing rapidly. By working virtually, SMEs can effectively negate the costs of having a physical office. Instead, scalable tools such as the cloud and video communication can be used to collaborate on projects.

The core business models of SMEs are also changing as they make their way through 2020. It has become increasingly apparent that new avenues are required to reach out to consumers to engage with them.

Gyms, for example, have been using Zoom video conferencing solutions to conduct paid "small-group" classes online, while travel companies offer virtual experiences over the platform. The boundaries of geography no longer affect the relationship between a business and consumer.

As evidenced, SMEs are able to capitalise on digital tools to adapt their business models accordingly. In doing so, businesses are better able to cater their services to a global and online consumer base.

Regardless if they are video communication platforms or cloud solutions, digital tools need to be capable of scaling rapidly in order to assist SMEs with their growth. A scalable solution will grow with a business and ensure that at any point of time, these SMEs will have access to world class tools to help them as they expand operations to face the wider world.
This article originally appeared in the Entrepreneur's Digest print edition #93 and has been edited for clarity, brevity and for the relevance of this website.
---
About the Author
Abe Smith | Head of International | Zoom Video Communications


An industry-decorated technology executive, Abe is recognised for building high-growth global teams at leading enterprise cloud companies such as Oracle and Cisco, where he held senior roles. With almost two decades of experience in SaaS, Smith is an authority on scaling operations in Europe, Asia and Latin America. Drawing on over 8 years of leadership at WebEX – where he was responsible for pioneering the web-conferencing category across emerging markets globally – Abe joined Zoom in 2019 to accelerate revenue growth while delivering happiness in all markets outside of the USA and Canada.