Imagine how difficult it is to start a business or grow an existing business without any form of loan or access to short-term working capital. The first person you seek to obtain a loan may be your local banker. If your loan application is rejected, you may start to research on financing companies that exist as an alternative to banks. In both cases, your personal credit score and business credit history will come under some scrutiny. So, what is a good credit score and why is it significant?
What is a good credit score and why does it matter?
Are you the Director of your business?

Quite often, business loans get rejected when the Director's personal credit assessment falls short of the creditor's expectations. Even if your business has a healthy cash flow, which is an important lending criterion for banks, a poor personal credit score may be an impediment to loan approval.


Planning to start a new business?

If you are an aspiring entrepreneur, you obviously have not established any kind of business credit history. It can be even more problematic if you do not have a personal credit history. Without any sort of insight into how you have managed your loan payments, creditors will not be able to evaluate your creditworthiness.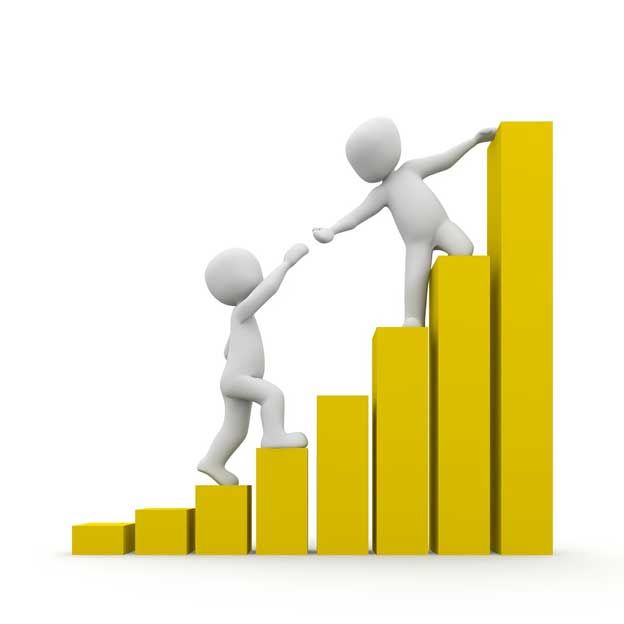 What is a good credit score: A credit score is the first evaluating factor for banks when it comes to approving corporate loans. PHOTO: PIXABAY
---
What is a good credit score: Data from Credit Bureau Singapore (CBS)

The information from a credit report is used to create borrowers' credit profile, which is then shared with lenders to assist them in making informed lending decisions.

Your credit report contains your financial history and your risk grade.

Please refer to the risk grades table below: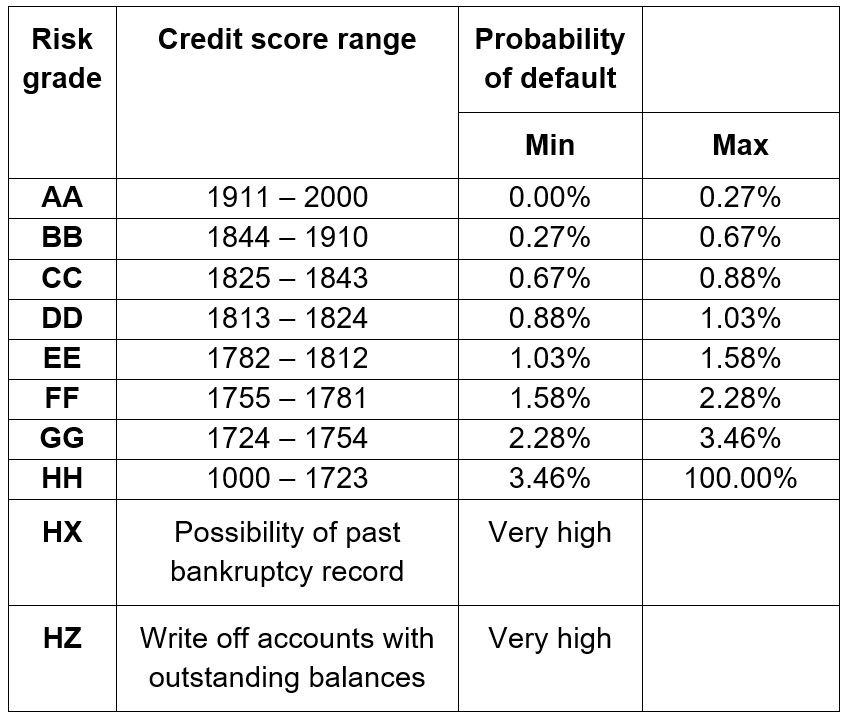 Data on what is a good credit score. Source: Credit Bureau (Singapore) Pte Ltd (PHOTO from ED#83 2019 Jan/Feb Pg 5)
---
Typically, borrowers with HX or HZ rating would likely have their corporate loan applications declined.


Impact of a good credit score and business credit history

A credit score is the first evaluating factor for banks when it comes to approving corporate loans. Even with strong company financials, without a good credit score, the application would most likely be declined.

It is also important to note that multiple applications for personal and business financing would affect the credit score negatively due to repeated queries. Hence when it comes to loan application, it is always good to back yourself up with professional advice from industry experts.


Finally, here are some quick tips on how to earn a good credit score
Get your credit bureau report and check for any potential errors that may be dragging your score down

If you do not have a credit history, activate it and try to maintain a good credit profile

Ensure you pay your bills on time

Consolidate several debts into a single debt for ease of repayment (also stay current on the consolidated loan)

Avoid applying for multiple loans over a short time period

Apply for loans that will help your business grow, not the other way around
This article originally appeared in the Entrepreneur's Digest print edition #83 and has been edited for clarity, brevity and for the relevance of this website.
---
About the Author
Janus Lim | Managing Director | FINAQE Group Pte Ltd

Janus founded FINAQE Group with the ultimate goal of creating a healthy and cohesive SME community in Singapore, and around the world through effective financing strategies. He has prior experience in working with companies ranging from startups to listed corporations in the areas of working capital and trade financing.