Getting a loan from banks might seem like a mystery. In most instances, borrowers do not know their chances of successfully getting a loan. Let's begin with, what is a term loan?

A term loan is a type of loan from a bank that can be repaid through a regular payment period. Upon receiving application of a term loan, banks go through a process of evaluating if your business has the means to repay the loan.

While the processing of loan applications continues to be a somewhat opaque procedure, here are some secrets of increasing the likelihood of getting a bank loan:
What is a term loan and secrets to getting a term loan from banks successfully
Avoid having returned cheques

Ensure that there are sufficient funds in the company bank account before using a cheque to make payment. In the event that funds are inadequate, the cheque will bounce, which is known as a returned cheque. During such a scenario, the company may have to pay additional fees to cover the handling or administrative fee for the return of the cheque, as well as the overdraft interest to cover the bank's loss in overnight interest.

If a company has two returned cheques within a period of six months, the bank will deem the company to be less credible and hence, likely to reject any loan applications. On the other hand, technical errors such as inconsistent signatures and incorrect dates indicated on cheques are not deemed as credit issues.
Ensure a healthy bank balance at the end of each month

Typically, banks will look at a company's bank balance on the last day of the month for a sense of the business' repayment ability. If there is a practice of paying company expenses near the end of the month, it is time to shift expenses like payroll and rental to the start of the month. In addition, look at the business' collection terms with existing clients. Make some adjustments to strengthen the company's bank account balance on the last day of the month.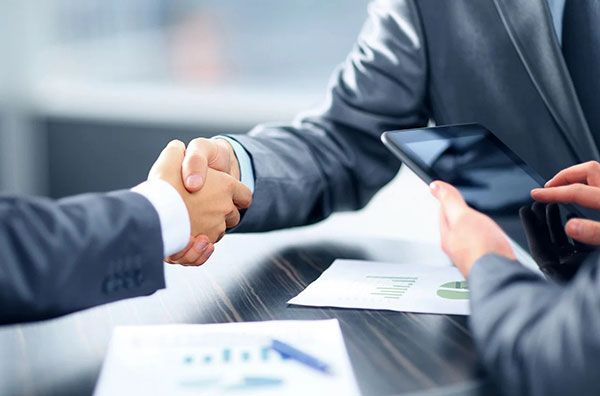 What is a term loan: A term loan is a type of loan from a bank that can be repaid through a regular payment period PHOTO: PIXABAY
---
Maintain a positive net worth

Banks also look at a company's paid-up capital and retained earnings. Paid-up capital is the total amount of capital that has been funded by shareholders.

It refers to the sum of money that a company has received from shareholders who have completely paid for their purchased shares. It also indicates the level of commitment from business owners or shareholders. A higher paid-up capital signifies a higher level of commitment.

Retained earnings are the profits that a company has earned to date, minus any dividends paid to investors. Logically, a company that has maintained healthy retained earnings will stand higher chances of obtaining a term loan as banks will see the company as having good repayment ability. Unprofitable companies would face bigger challenges in obtaining loans from the banks.
Uphold positive credit bureau score

Many business owners have the perception that as long as the business has a good credit reputation, that is enough to obtain a term loan successfully. However, banks do assess individual directors' and loan guarantors' credit bureau scores.

Company directors and loan guarantors having credit bureau score ratings of GG and below could have a detrimental effect on loan applications.
Here is how to build your personal credit reputation:
a) Pay your bills on time

Late or missed payments lower your credit worthiness. Check the due date of your bills and pay them in full. Payment history is an important factor in determining credit worthiness.

b) Pay down your debts

Banks like to see plenty of breathing space between the amount of debt reported on your credit cards and your total credit limits. The more debt you pay off, the wider that gap and the better your credit worthiness.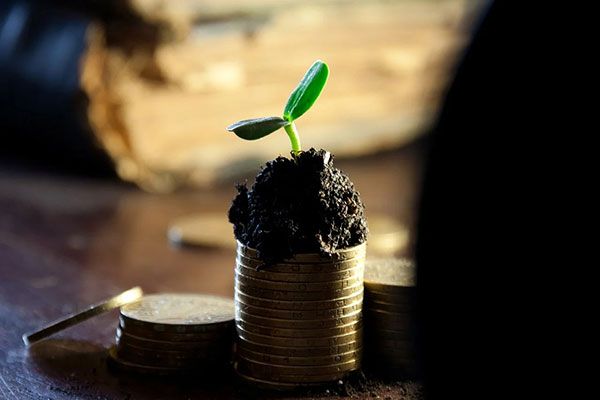 PHOTO: PIXABAY
---
c) Limit the number of credit cards you own

Refrain from holding multiple sources of credit. It is more manageable to keep track of two credit cards than ten. In addition, opening a new credit line may reduce your credit worthiness. It might be tempting to sign up for multiple credit card accounts at one go. However, this might make you look potentially risky to the banks and degrades your credit score.

d) Cancel any unused cards

Cancel those which you seldom use. It is more advisable to retain the credit card that is used most frequently and one that shows prompt payment history.

e) Stay out of bankruptcy if you can

Bankruptcy has the most catastrophic effect on your credit reputation. A person who declares himself bankrupt will be listed in Singapore's bankruptcy register until such time that the bankruptcy is discharged.

f) Get your personal credit report

Your credit report is a record of your credit payment history compiled from different credit providers or lenders. Most banks will first look at your credit file as a form of credit risk assessment. You can get a copy of your report online from the Credit Bureau Singapore Website.

g) Do not close accounts if there is debt remaining

Closing accounts before they are fully paid can harm your credit worthiness. If you have no further intention of using any of the cards, pay up the debts before closing the accounts.


Bottom line
The process for term loan applications is often tedious and opaque. While the application process might be a long wait accompanied with uncertainties, you can get help from reputable financial consulting firms for more clarity on how to navigate the financial space.
---
---
Resources:
This article originally appeared in the Entrepreneur's Digest print edition #92 and has been edited for clarity, brevity and for the relevance of this website.
---
About the Author
Janus Lim | Founder & Managing Director | Finaqe Group Pte Ltd
Janus founded FINAQE Group with the ultimate goal to create a robust and cohesive SME community in Singapore and the region, through effective financing strategies. With more than 15 years of experience in the funding space, Janus has helped business owners and SMEs navigate complexities in raising capital via a vast network of funders and providing customised business financing solutions. As a business owner and ex-banker, Janus is able to combine insights about the internal processes of funders and manage business challenges.