Why is water sustainability important? While rapid industrialisation of the last two centuries has created economic growth and perceived improvement in quality of life, it has also resulted in loss of green cover, diminishing wildlife, deteriorating air and water quality, and climate change.

This has brought about serious water sustainability challenges, which are evident nowhere more than in Asia, a region home to almost two-thirds of the world's population and some of fastest growing economies.

According to an MIT study, Asia has less than half the amount of freshwater available per inhabitant compared to the global average, and over one billion people across the region could face severe water shortages by 2050.
Industrial wastewater management in Asia
As resource hungry industries continue to grow across the region, and as nations recognise the need for efficient technologies in realising a sustainable future, Asia's wastewater management market has become the fastest growing in the world, and is expected to be valued at almost US$100 billion by 2022.

The regulatory environment around wastewater management has also evolved to keep up with rapid industrialisation and population growth in markets like India, China, Thailand and Indonesia.

The Vietnamese government has set a 2020 deadline for 60% of the country's wastewater to be treated, while Singapore's National Environment Agency has implemented stringent guidelines to deal with effluent discharge.

China, whose massive economy produces some of the largest quantities of industrial wastewater, has also taken major steps through its Water Ten plan.

Singapore is widely considered a water industry and technology hub. A desalination plant owned and operated by PUB, Singapore's National Water Agency, received global recognition less than a year after its opening. However, the success of Singapore's domestic water management is yet to be replicated in the industrial sector.

By 2060, up to 70% of Singapore's water demand is expected to come from its industries. Considering the large extent to which industrial water use and effluent influences a country's overall water management strategy, it is critical to understand the challenges these industries face, and how technology and novel solutions can address them.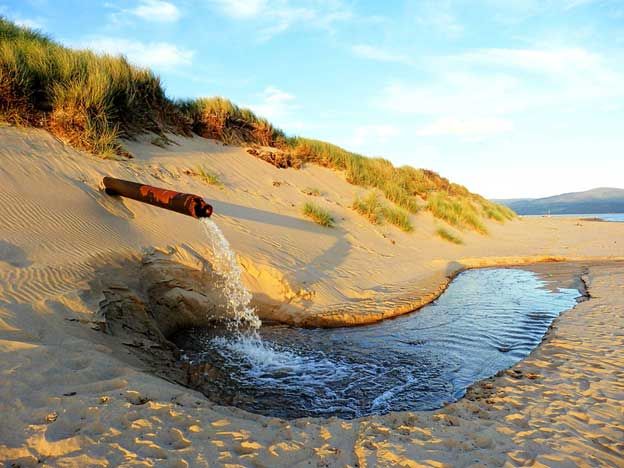 Why is water sustainability important: Over one billion people across Asia could face severe water shortages by 2050 PHOTO: PIXABAY
---
Why is water sustainability important: Wastewater challenges faced by businesses
Industrial players are often unaware of the true environmental impact of their activities and tend to do the bare minimum required by law to ensure short-term gains. Large upfront capital investments required for setting up wastewater management infrastructure are also often a deterrent.

As a result, 80% of wastewater in the Asia Pacific region remains untreated despite the efforts of policymakers and government agencies to encourage better water management.

Additionally, the complex nature of industrial wastewater leads to a high degree of operational difficulty in traditional treatments, further discouraging companies from undertaking sound water management and recycling practices.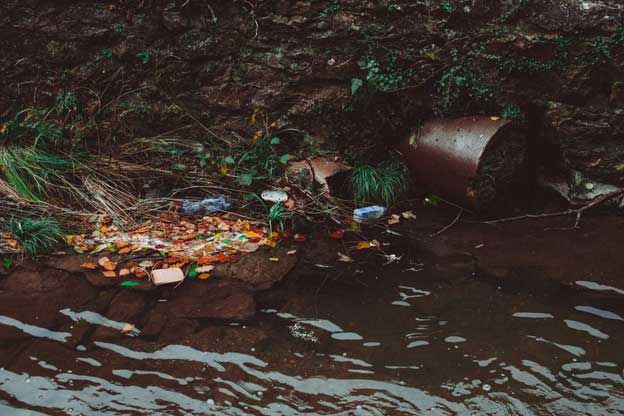 Why is water sustainability important and how can technology transform wastewater management? PHOTO: PEXELS
---
How innovative technologies can transform wastewater management
A United Nations report identified that ineffective water treatment practices leave toxic chemicals in the discharged water which can adversely affect agriculture and render the surface or groundwater unfit for domestic consumption.

An increasing consciousness of these issues in the last decade and a half has led to the development of innovative solutions that can dramatically transform industrial water management practices.

As part of the Asian Development Bank's promotion of the Asia- Pacific Wastewater Management Revolution project, enterprises are increasingly made aware of innovative technologies and business models that will allow them to more effectively manage the massive capital and energy needs of traditional wastewater management methods.

Zero Liquid Discharge (ZLD) is one such wastewater management approach that utilises both business model innovation and robust technologies specifically for brine management, enabling complete treatment and re-use of wastewater and also recover valuable by-products which can be utilised in business operations.

By 'closing the resource loop', these technologies enable wastewater treatment to become a cost-effective, reliable, and worthwhile investment, addressing one of the key concerns of large industry players and making it more accessible to smaller organisations.

The additional business benefit of using such solutions is the ability to prolong the life of a company's assets, which in turn truly improves both business sustainability and profitability. In the future, wastewater management has the potential to move from being a cost centre to becoming a profit centre for an organisation.


Water sustainability for Asia in the long term
With governments setting ambitious goals towards a zero-waste future and passing more stringent regulation on industrial wastewater management, businesses are increasingly looking at innovative methods of managing one of their most valuable resources. New technological solutions will be crucial to effective industrial water management and will ultimately play a key role in ensuring a sustainable future for Asia.
Resources:
This article originally appeared in the Entrepreneur's Digest print edition #85 and has been edited for clarity, brevity and for the relevance of this website.
---
About the Author
Anurag Bajpayee (CEO) and Prakash Govindan (CTO) | Co-founders | Gradiant Corporation

Under their leadership, Gradiant has evolved from a technology start-up into a global brand with diversified applications and multiple divisions around the world, recognised for their platform of proprietary solutions that target various problems in industrial wastewater treatment. Founded out of MIT in Boston, Massachusetts, Gradiant has expanded into Asia with an R&D headquarters in Singapore, and has established Chinese and Indian subsidiaries in Shanghai and Chennai respectively.