As part of a global company with offices spanning 45 countries, Mr Lim Fang-How, Regional Director, Southeast Asia, shares how Zebra Technologies has been at the forefront of innovation in various sectors, as well as how they established a global network. From its humble beginnings to its current eight thousand-strong workforce, Zebra Technologies has been a leader in innovation for over 50 years.
Zebra Technologies: From the dining table to the world
Founded in 1969 by Gary Cless and Ed Kaplan, Zebra Technologies began with just one thousand dollars at a dining room table, developing paper tape punches to record point-of-sale (POS) transactions. Over 50 years later, the small business that started from humble beginnings has grown and revolutionised the world through its creation of innovative products and solutions for a multitude of industries.
"Zebra grew from 200 employees in 1991 to 2,000 employees in 2013. Today, we have a workforce of over 8,200. While we still design POS solutions, our visionary ambitions have enabled us to expand our portfolio to include a wide range of mobile computing, scanning, printing, kiosk, RFID, location system and service solutions," said Mr Lim Fang-How, Regional Director, Southeast Asia, Zebra Technologies Asia Pacific.
One of Zebra's ground-breaking technology was its barcode printer, which was introduced more than 35 years ago. The paper tape industry was faltering at the time and new technology like bar coding was on the rise. When Zebra introduced its first barcode printer in 1982, the machine was far more advanced than those on the market during that time. It had the capability to create on-demand bar coding and eventually went on to revolutionise the workplace for many industries.
"Today, we are living in an on-demand economy where organisations must digitise their operations to compete. The pace of change is accelerating. As the pioneers at the edge of the enterprise, Zebra is constantly investing in innovations to empower front-line performance so that brands can deliver differentiated service and care to thrive into the future.

"In recent years, we are leveraging Internet of Things (IoT) technologies to enhance the real-time guidance tools we provide to customers. We are also hosting incubator programs to embolden early adopters of advanced technology solutions to develop transformational solutions of their own, and refine applications that deliver greater intelligence to global businesses and consumers," added Mr Lim.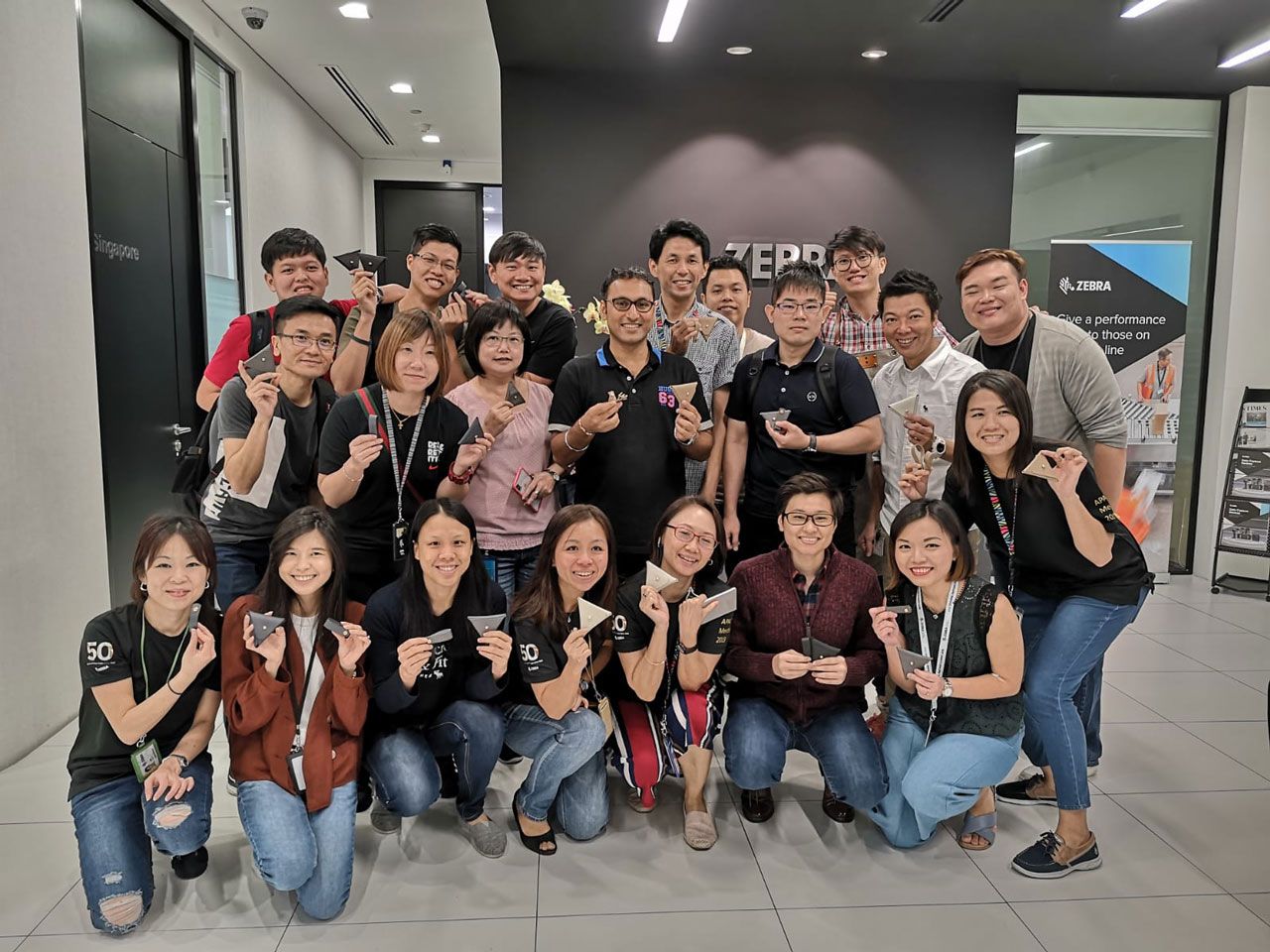 Zebra Technologies attributes its success to the company's diversity. PHOTO from ED#93 2020 Sept/Oct Pg 24-27
---
Fostering a diverse team culture at Zebra Technologies
Zebra Technologies attributes its success to the company's diversity, which in turn breeds innovation and drives the business forward. With a huge global network, the company makes it a point to realign its human resources (HR) and talent management policies to accommodate for diversity and inclusion within its global teams.

This is evident through Zebra's hiring processes, in which the HR team has to undergo constant training, as well as the implementation of additional approaches, to limit unconscious bias from entering the candidate pool selection. Doing so ensures that there is the inclusion of a diverse pool of candidates.

Apart from hiring, the company also tries to establish diversity amongst its suppliers. With a large contractor population that is recruited by third parties, Zebra issues an annual supplier diversity award to contracting agencies that promote diversity within their business practices.
"Zebra is a company built on great minds, with unique points of views that come together to build something remarkable. As a company dependent on its ability to innovate and set the industry pace, diversity is key to our success and an aspect that Zebra takes very seriously.

"Because innovation is our lifeblood, our priority is to enable diversity in thoughts, which can only be achieved through diversity in gender, race, age, experience and background," explained Mr Lim.
Globally, Zebra Technologies has also established inclusion networks such as the Women's Inclusion Network, the Zebra Equality Alliance for LGBTQ+ individuals and VETZ, an inclusion network for military veterans. Through these networks, communities of diverse individuals can be fostered, in which access to better resources can be gained to help build and develop their careers within Zebra and beyond.

Committed to the values of diversity and inclusion, Zebra has taken a step further to have these values be a part of its Executive Leadership's agenda. At the executive leadership level, this ensures that responsibility is being made to monitor and track the company's progress, keeping the company accountable and enabling a constant push for change. Another initiative that Zebra is taking is to build an enterprise-wide Inclusion and Diversity Council to act as an employee advisory board.
Giving back to the community
Even as a large corporation, Zebra Technologies has a strong corporate social responsibility programme (CSR) in place that focuses on environmental, social and governance initiatives based on its commitments to its stakeholders.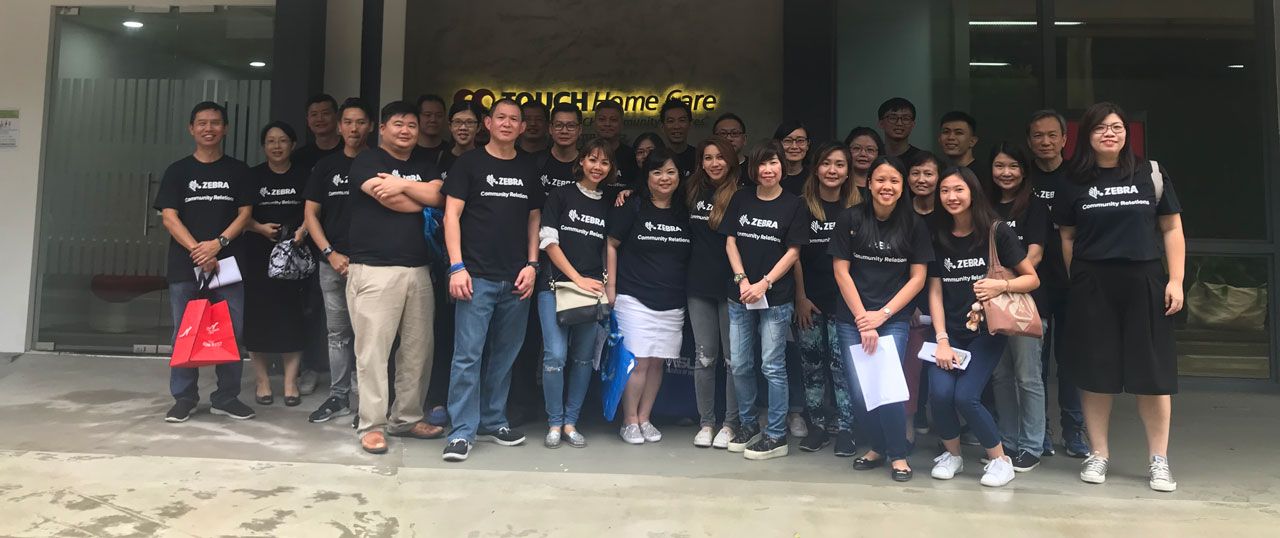 Zebra Technologies believes in doing good and giving back to the community. PHOTO from ED#93 2020 Sept/Oct Pg 24-27
---
"In terms of the environment, Zebra recognises our environmental responsibilities and is committed to being a compliant corporate citizen responsible for supporting the protection of the environment.

"We are committed to protect the environment by complying with all applicable environmental laws, regulations and other applicable standards which govern our products and activities; efficiently using resources and waste reduction in our operations and supply chain; and systematically managing environmental risks and opportunities to reduce or prevent pollution through a life cycle perspective," expressed Mr Lim.
Zebra also believes in doing well by doing good and strives to give back to the community. By promoting philanthropy and volunteerism in the priority areas of Science, Technology, Engineering and Math (STEM), Education and Healthcare, the company uses its expertise and assets to influence the health of local communities, along with their economic and social prosperity, as well as human interest now and in the future.
"In Singapore, our team members frequently volunteer at Meals-on-Wheels – a meal delivery programme designed to meet the daily needs of the home-bound elderly who typically live alone and are dependent on volunteers to deliver their daily meals.

During the COVID-19 pandemic, we also made various donations across the Asia-Pacific region, including raising monetary donations in Singapore for the poor who are suffering from COVID-19, bringing some much-needed positivity to the recipients and those who contributed," shared Mr Lim.
This article originally appeared in the Entrepreneur's Digest print edition #93 and has been edited for clarity, brevity and for the relevance of this website.